Some of us are perfectly fine leaving the house without foundation, eyeshadow, or lipstick. But take away our under-eye concealer and you've left us with nothing but dark circles and proof that we never, ever get enough sleep.
What can we say? We're busy these days, there aren't enough hours to get everything done, and concealer truly is the miracle product that (along with coffee) makes mornings bearable. Of course, as with all cosmetics, concealer is only as good as the hand that applies it. If your formula tends to flake or look painfully obvious in daylight, something's off with your concealer skills. No worries — these five life-changing under-eye concealer tricks will make all the difference.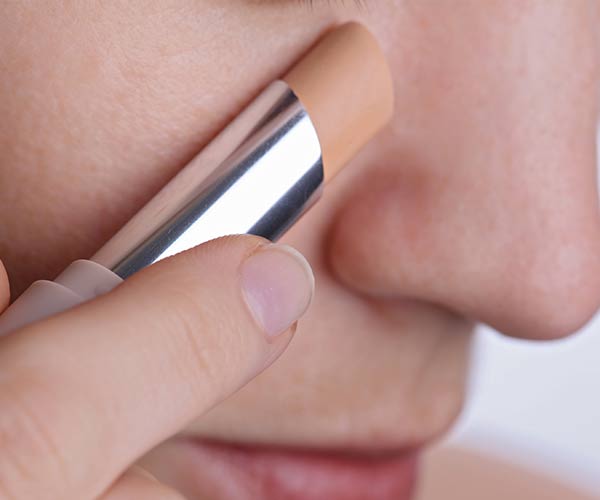 Apply Concealer In The Shape Of A Triangle
It's a rookie concealer mistake most of us make at some point: applying your concealer like a half moon beneath your eye. Unfortunately, this isn't the way to go. To get the most benefit out of concealer and to make it look like your face is actually highlighted and glowing in the right places, apply concealer by drawing a triangle with the applicator that points downward toward the middle of your cheek. Now blend really well with a concealer brush or sponge.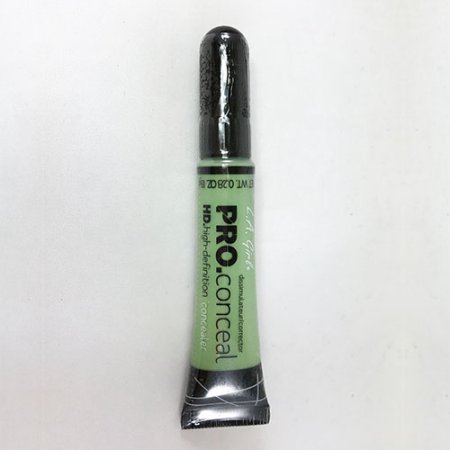 Apply Color Correcting Makeup Before Concealer
L.A. Girl HD Green Corrector ($6.89)
Don't mistake concealer for a color corrector—although concealers with a yellow tint can blur purple tints and darkness from under-eye circles, they aren't going to be much help when it comes to red pimples or other imperfections you want to hide. Apply a green color corrector over red spots first, then follow up with a concealer.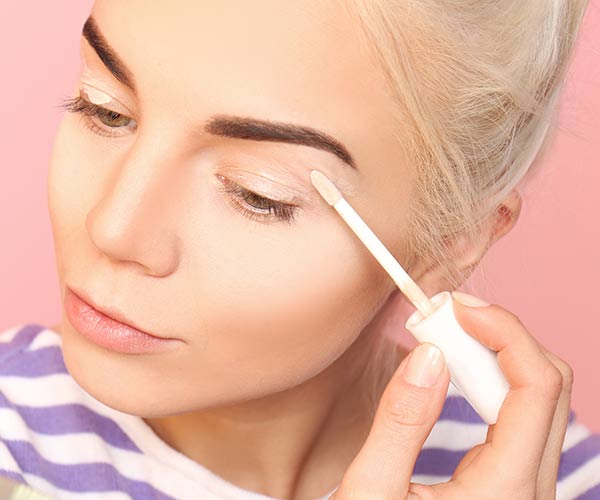 Get A Concealer That's Lighter Than Your Skin Tone To Highlight Eyes
You don't need a separate highlighting tool for your eyes; a concealer that's two to three shades lighter than your natural skin tone can be used to make your eyes look bright and awake. Apply one dot of light concealer to the inner corners of eyes and one beneath your brow bones. Make sure you go over these areas with concealer after you've applied your eyeshadow. Then blend with a finger by lightly patting the concealer into your skin until it vanishes.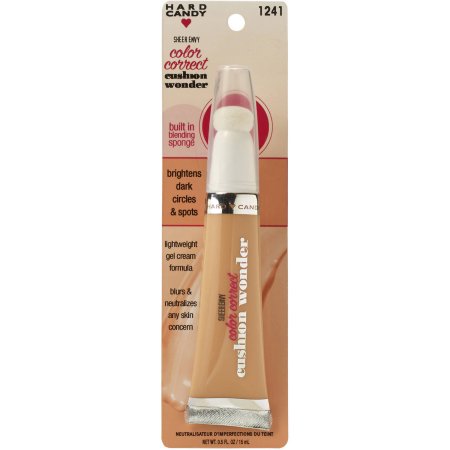 Peach Concealer Is Your Dark Circles' Worst Enemy
Hard Candy Sheer Envy Color Correct Cushion Wonder ($6)
Just as green corrector helps reduce redness on your face, the color concealer that you use for dark circles makes all the difference. And if you have a very dark purple or black hue beneath your eyes, combat the problem with peach concealer, which cancels dark tones and brightens your skin. This cushion concealer has a built-in blending sponge and is lightweight and absorbent.
Set Your Concealer With Powder To Prevent Creasing
L'Oreal Paris Hydra Perfecte Perfecting Loose Powder ($8.97)
One of the biggest complaints about concealer is that it can easily crease and settle into fine lines. There are a few ways to prevent this from happening — finding a quality, lightweight concealer formula is the most important. Always use an eye cream before you apply concealer and give it plenty of time to dry and absorb into your skin. After you've applied concealer, set it with a light dusting of translucent powder (using a light hand is key). The powder will set your concealer and help brighten your under-eye area.
For more concealer tips, check out 5 Concealers that actually make your skin better and How to use color correcting concealer on SHEFinds.com.
[Photos: Shutterstock]
SheFinds receives commissions for purchases made through the links in this post.