The skin under our eyes is one of the most sensitive areas on the face, prone to multiple signs of aging like dark circles, puffiness, fine lines and wrinkles. And these imperfections plague all of us at one point or another, so the best thing we can do is to find the right, reliable eye serum to keep your eyes bright and looking young.
Vitamin C is one of the best ingredients you can use because it delivers powerful results to the skin that simultaneously brighten the complexion and smooth out fine lines and wrinkles – and we just found out that one of our favorite anti-aging beauty brands just released a new vitamin C eye serum.
Dermalogica's BioLumin-C Eye Serum just launched this week, and it's an even more supercharged and concentrated version of its best-selling BioLumin-C facial serum. The main difference is that this new serum is designed to specifically treat the under-eye area to firm the skin and address wrinkles at their source.
Dermalogica Biolumin-C Eye Serum ($70)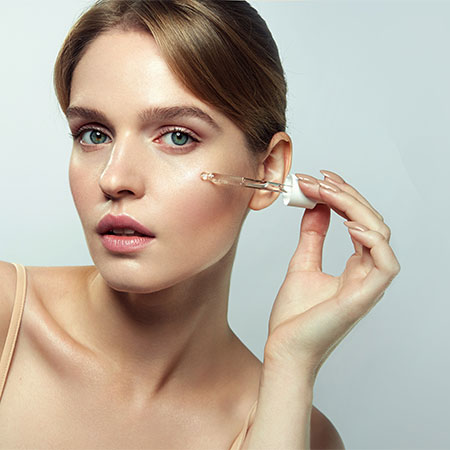 What The Best Vitamin C Eye Serum Does
The BioLumin-C Eye Serum comes in a lightweight formula that penetrates deep into the skin with an ultra-stable vitamin C complex. Basically, this means that the serum can brighten out dark circles but also firm the skin in a way that not only targets fine lines and wrinkles, but can also prevent new ones from forming. This serum is an all-in-one treatment for every sign of aging that can affect the under-eye skin.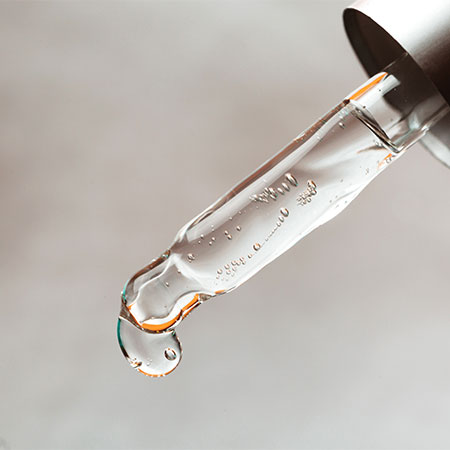 Key Benefits of The Dermalogica BioLumin-C Eye Serum
- Delivers advanced ingredients in a concentrated formula to provide noticeable results fast
- Fights oxidative stress while brightening and firming the skin
- Energizes and smooths to reduce the appearance of fine lines and wrinkles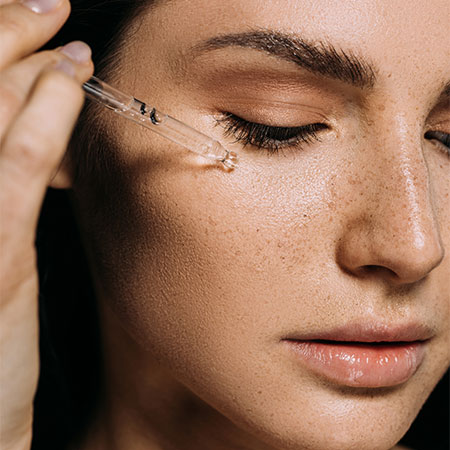 Shutterstock
Why Dermalogica's Formula Works
Dermalogica's new eye serum is unique from other vitamin C eye treatments because the brand already had a lot of experience with this formula, as it is built upon a bestselling facial serum. The brand took a deep study into the facts surrounding the skin under the eyes to determine how to best transform the BioLumin-C serum into one designed specifically for the eyes.
What Dermalogica learned was that the reason our eyes are more prone to wrinkles is that we move the muscles around the eyes more than any other. Participants in the study squinted 14 times a day on average, and 64% of people said that they roll their eyes, which puts added pressure on the delicate skin. So Dermalogica decided to design its new eye serum in a way that fights signs of premature aging caused by the skin's movement and environmental stress, using the powerful benefits of vitamin C.
SheFinds receives commissions for purchases made through the links in this post.