Sticking to your wedding day budget can be super stressful, but don't let dollars and cents ruin your planning experience. Instead, figure out ways to cut down on spending without sacrificing on style.
To get you started, we asked some wedding pros to come up with eight simple ways to cut your bridal budget in half. And, trust us, you're going to want to take notes: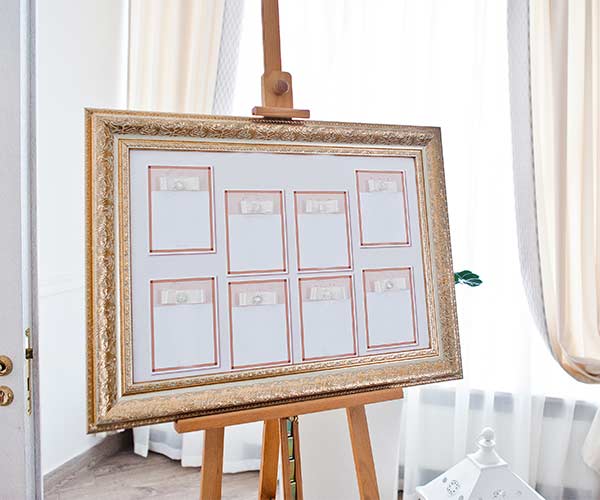 1. Cut the Guest List
Since most of the wedding budget goes to catering, cutting the number of guests will have a real impact on your bottom line, says Danielle Avant of Love! Affairs Events & Experiences.
"Intimate weddings are starting to become more prevalent, as couples are looking to scale back on the cost per person," she says. "The smaller the number of invitees, the smaller the final headcount number that the caterer receives."
2. Pick the Right Day
The day and timing of the event and the season you choose to have your wedding will significantly determine wedding prices, from the venue to the music and almost everything in between, says Maya Devassy Tarach of Preoccupied Bride.
"Weddings on a Saturday are more expensive than weddings on a Friday or Sunday," she explains. "Wedding receptions held at night are more expensive than receptions held in the morning or early afternoon. Weddings held during 'wedding' season (May-Oct) are more expensive than weddings held in the "off" season (Nov – Apr). A lot of venues and vendors will run specials for the offseason, so you can potentially cut your wedding budget in half if you're flexible with wedding dates and times."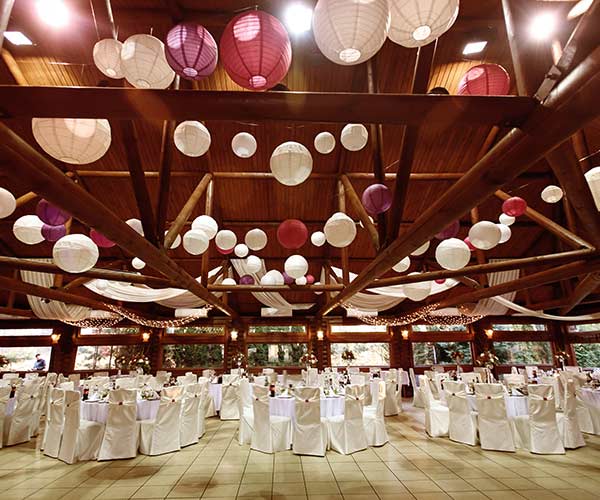 3. Choose the Right Venue
Choose a venue that is already visually stunning and requires less décor, says Brian Worley, director of design for Atlanta's Bold Catering & Design.
"They say a 'Million Dollar View' is priceless, so is a beautiful venue. Also, when choosing a venue, make sure that they include all the elements needed to execute a wedding," he says. "Use the venue's tables, chairs, glassware and china so you don't have to bring anything else in."
4. Book a DJ
Book a DJ instead of a full band. A talented DJ will cost less than half the price of a good band and can do a fantastic job with the music, says Caleb Backe of Maple Holistics.
5. Skip the Dinner
Brunch and lunch food options are generally less expensive and guests usually don't drink as heavily in the daytime, says Cindy Savage of Aisle Less Traveled.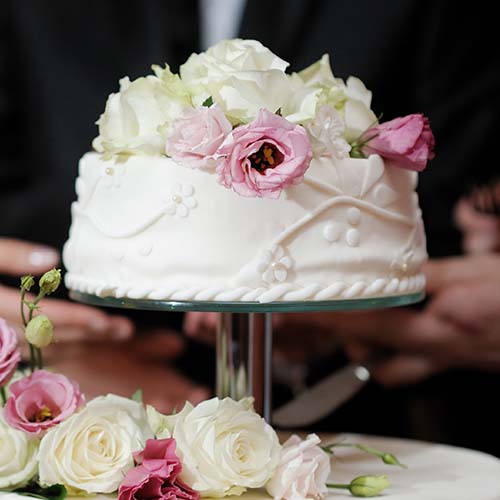 6. Eat the Cake
"Dessert stations and mini cupcakes have become a popular addition to the wedding, but those minis can be a major budget blower," says Worley. "Use the cake that you are spending a per person dollar amount on as the dessert. So often the cake is cut and it does not get eaten. I always tell my brides to cut the cake early in the evening so that it is eaten and the investment is enjoyed. Get the business of the wedding out of the way and then just let the party begin."
7. Rent the Dress
If you don't plan on wearing your wedding dress ever again or keeping it for sentimental value, then Avant suggests that brides consider renting the wedding dress.
"There are several retailers that specialize in wedding dress rentals," she says. "Renting a wedding dress can cut the budget down by hundreds, even thousands of dollars, depending on your designer taste."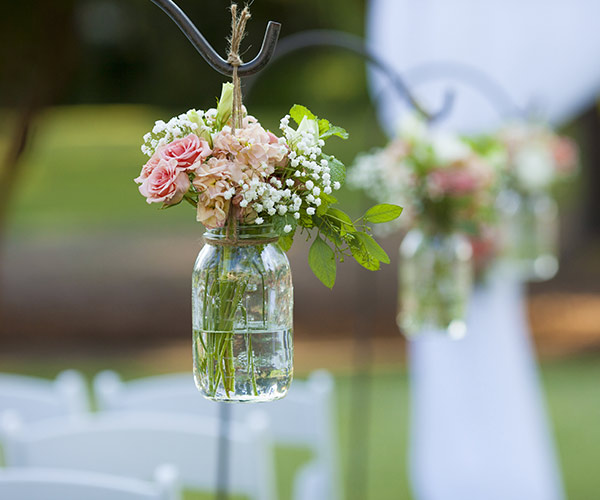 8. Stay Seasonal
"Ordering blooms out of season can get pricey, especially if you have a large bridal party. Look to flower experts for information on what flowers bloom best during the month of your wedding, and consider choosing from those options. This will also help make sure you don't have any wilted or off-colored blooms," says Laura Campbell of Alice's Table.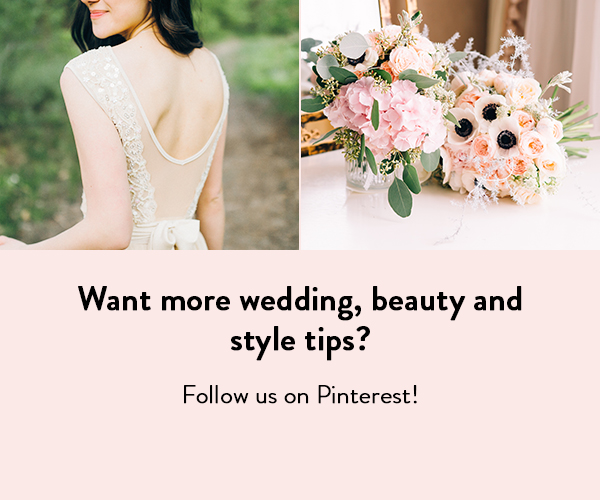 Want more wedding tips and advice? Follow SheFinds on Pinterest and check out 15 Wedding Trends That Are In For 2019 and
10 Wedding Expenses You Should Cut, According To An Expert.
Photos: Shutterstock