It's THE wedding of 2018 and the entire world will be watching when Meghan Markle marries her real-life prince, Prince Harry. There's no doubt that many brides will be taking notes on the latest trends that are inspired by the royal wedding. From Markle's engagement ring style to her wedding gown, here are 10 that are sure to be at the top of everyone's hot list for this year:
Three Stone Engagement Rings
Women are loving the cushion center stone in Markle's ring. "Her ring is all over their feeds, and for good reason. The three stone setting is a classic look and she wears it incredibly well," says Dan Moran of Concierge Diamonds.
Floral Traditions
The bride's bouquet is likely to have myrtle in it, a royal tradition started by none other than royal trend-setter Queen Victoria, says Andrea Freeman of Andrea Freeman Events. But brides can feel free to choose whatever flower holds a special meaning for themselves or beloved family members.
Wedding Brunches
"I hope we'll see a return to wedding brunches, or at the very least, brunch menus," says Heather Jones of Wente Vineyards. "This has been a long standing tradition with royal weddings and it's a safe bet Prince Harry and Meghan will opt for something similar."
Tiaras
One wedding trend Markle is sure to wear is a tiara, borrowed from the Queen. "While it can seem a bit princess-y, we bet that Megan is going to find a way to wear a less-obvious and more modern crown," says Brittany Finkle of Happily Ever Borrowed.
A-Line Silhouette
"I can see Meghan bringing the A-line silhouette back with an emphasis on her small waist," says Nicky Barua of Nidel Dresses. "She was previously donning A-line gowns for her wedding dress on Suits and for her engagement shoot so I wouldn't be surprised to see her in the same silhouette."
Fascinators
"Fascinators became very popular in America following Kate and William's wedding and I expect to see the trend pick up again with wedding attendees following Meghan's and Henry's wedding," says Diane Miller of The Inns at St. Albans.
Flavored Cakes
Prince Harry and Meghan are rumored to be serving a banana-flavored wedding cake, so it's expected that more brides will move beyond white cake with flavored fillings to full-on flavored cakes, says Miller.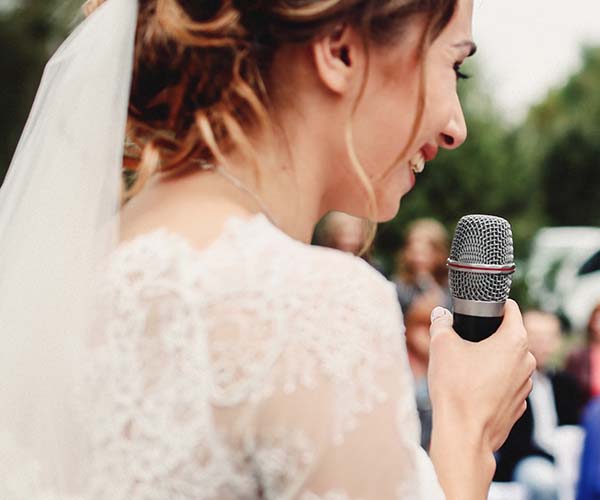 Bridal Speeches
Markle is going to buck tradition and make a speech at the wedding. Miller expects more brides to take hold of the mic during their receptions.
Neutral Colors
Sarah Duckworth, Chancey Charm Charlotte Wedding Planner, expects to see a neutral color palette--a very clean and chic look with modern lines.
Moms Walking Brides Down The Aisle
Markle's mom might be walking her down the aisle on the big day, proving you don't need to have a man do the honors. It only needs to be someone close to your heart.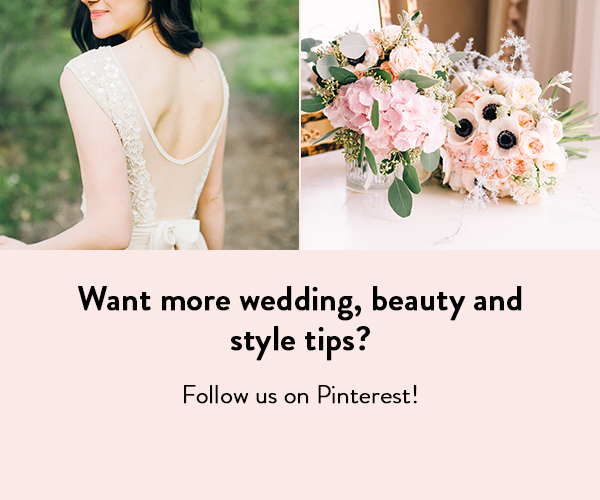 Want more wedding tips and advice? Follow SheFinds on Pinterest!
[Photos: Shutterstock, Splash]