Celebrity breakups and divorces aren't new in Hollywood, but they still sting – especially when it happens to a beloved couple like Chris Pratt and Anna Faris. The couple of 8 years announced that they were separating back in Aug. 2017, stating that they were "legally separating" after trying "hard for a long time" to make their marriage work.
"We are sad to announce we are legally separating. We tried hard for a long time, and we're really disappointed. Our son has two parents who love him very much and for his sake we want to keep this situation as private as possible moving forward," the actors said in a joint statement.
Pratt officially filed for divorce from Faris in December, citing irreconcilable differences as the reason for their split, and we're finally understanding what went wrong in this seemingly perfect marriage.
[Photos: Splash]
A source tells E! News that the couple had changed in the years that they were married, especially Pratt, who became an overnight action hero star thanks to movies like Guardians Of The Galaxy and Jurassic World. "Chris changed so much. His fame changed their dynamic publicly and in private. Anna feels like she lost her voice throughout their marriage, like she lost her sense of self," the insider revealed.
Pratt and Faris also had "different parenting styles" when it came to raising their 5-year-old son, Jack. This combined with the strain of being famous caused a wedge in their relationship
Faris even revealed that Pratt wasn't her best friend. In her memoir Unqualified, which was released shortly after the two announced they were separating, the Mom actress said that she didn't necessarily consider her ex to be her best friend. "I was once told that I didn't need a tight group of girlfriends because Chris should be my best friend. But I never bought that. The idea of your mate being your best friend—it's overhyped. I really believe that your partner serves one purpose and each friend serves another," she writes.
She also says that the couple felt a lot of pressure from being in such a high-profile relationship. "A while back, Chris asked me if I felt a lot of pressure from being in a high-profile relationship and I told him that I did. That he was asking the question made me think that he probably felt that way, too," she says in the book.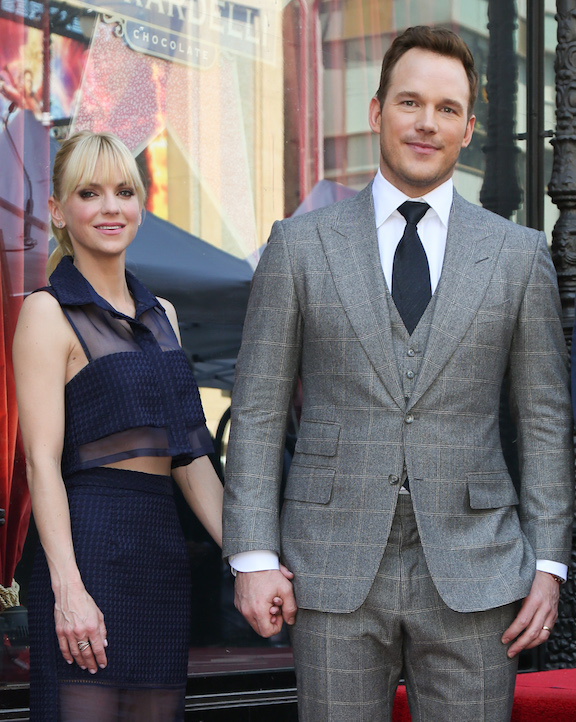 It's always sad when a celebrity couple calls it quits, but we're happy to see that Pratt and Faris have ended things on good terms and are making their split amicable for their son's sake!