Someone who worked for the TSA once told me that when deodorant goes through the X-ray machine at the airport, it shows up as a metal because of the aluminum content. Yikes, right?
Before diving into some natural alternatives, let's have a little Deodorant vs Antiperspirant 101. Aluminum is the compound found in antiperspirants, which block your pores temporarily so you're unable to sweat. Deodorant, on the other hand, does not contain aluminum, but does reduce body odor with fragrances and other bacteria-fighting goodness.
READ MORE: 3 Really Good Reasons You Should Seriously Consider Switching To Natural Deodorant ASAP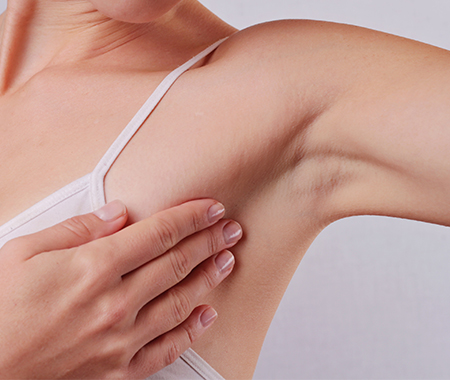 Shutterstock
When it comes to the risks associated with aluminum, it's no joking matter. Connections between aluminum excess in the body leading to Alzheimer's disease and breast cancer have been supported by studies. Aluminum compounds can impact hormone levels in the body and trap toxins in the lymph nodes near especially sensitive tissue.
The good news is, as public awareness of what the common deodorant contains has grown, the market of aluminum-free alternatives has expanded. You can rest assure you don't have to smell like patchouli to use a natural alternative unless of course, you like the smell of patchouli (I do, tbh).
Check out these aluminum-free alternatives that will keep you cool and calm, without compromising your health: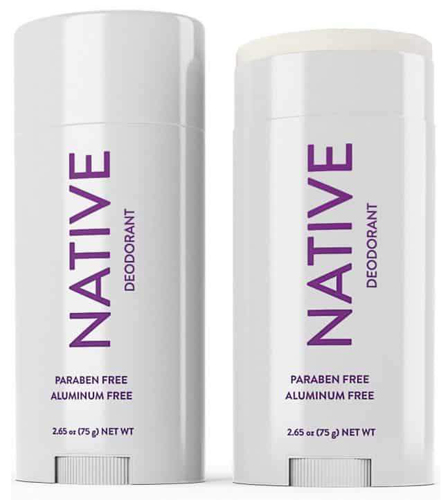 Native Deodorant ($12)
This aluminum and paraben free deodorant packs a floral punch of lavender and rose.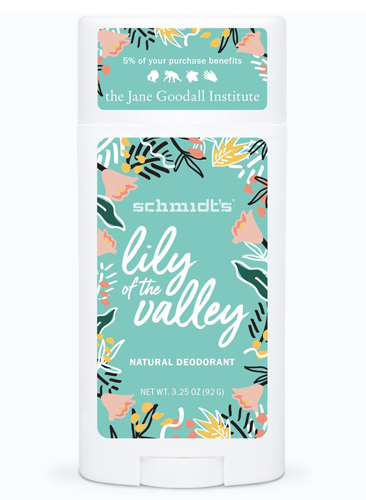 Schmidt's Lily Of The Valley ($8.99)
Schmidt's partnered with the Jane Goodall Institute to create this limited-edition scent.
Tom's Of Maine Natural Strength Deodorant in Fresh Coconut ($5.99)
Experience 48 hours of odor protection with Tom's of Maine's new Natural Strength deodorant. The aluminum-free formula lets your skin breathe without compromising freshness, which is all thanks to its blend of odor-neutralizing botanicals.
Kopari Aluminum-Free Deodorant ($13.30, down from $14)
Made with organic coconut oil, Kopari's aluminum-free deodorant is underarm skincare at it's best.
Schmidt's Moon Flower ($9.99)
Bliss out with notes of palo santo, jasmine, and woody undertones.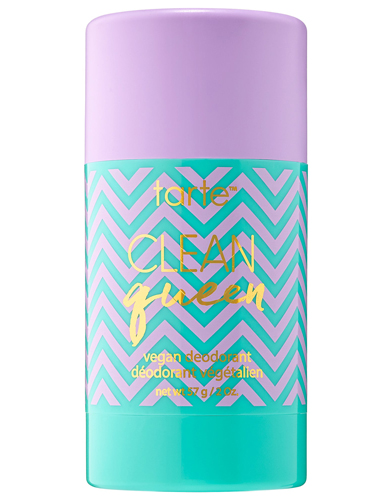 Tarte Clean Queen Vegan Deodorant ($14)
Tarte's deodorant features a hypoallergenic cream-to-powder formula that makes white-marks a thing of the past.
SheFinds receives commissions for purchases made through the links in this post.