Fruit is one of the healthiest foods on the planet. Whether you prefer to peel back a banana, munch on an apple, or section off a juicy orange, you'll benefit from a slew of vitamins, minerals, and antioxidants that keep your cells and organs healthy and functioning well.
But, given the number of fruits out there from which to choose, it comes as little surprise that all are not created equal. If you are 50 and older, you've probably noticed that it is more difficult to lose weight. Eating the right fruits — and avoiding the wrong ones — can help.
This is the worst fruit to eat in the morning over 50, according to a nutritionist.
Shutterstock
A combination of factors, including hormonal changes and stress, can contribute to greater difficulty losing weight as we age. The best plan of attack when it comes to your diet is to avoid sugars, and especially added sugars, and eat more whole foods with protein, fiber, and a balance of nutrients.

In general, fruits fit into this category. But there's one exception to that rule.
Shutterstock
Avoid Juices

If there's one fruit-based food nutritionists aren't going to tell you to eat for weight loss it's fruit juice.

Put simply: fruit juice does not have the same benefits as snacking on a simple piece of fruit.

"There's some pretty good evidence that when we drink liquid calories, like in the sugary beverages, we don't eat less food as a result," nutrition professor Jean Welsh from Emory University told Business Insider.
Shutterstock
As it turns out, eating fruit and drinking fruit juice can have different effects on your body.

"Fruit we have pretty consistently seen is generally associated with healthy outcomes," Welsh said, adding that this could be related to the way fruit sugars are absorbed that make them less harmful.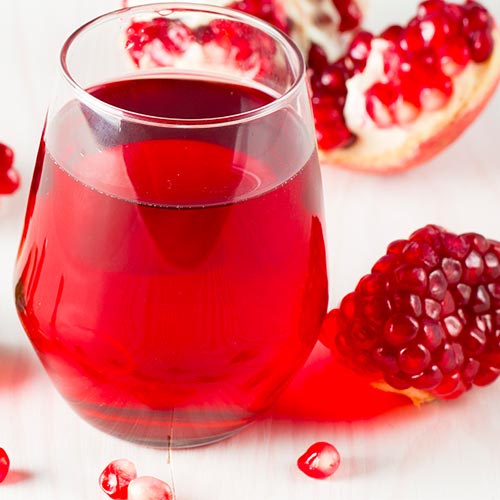 Shutterstock
When you make a juice at home or buy one at the store, it is the product of several fruits blended together at once — but you probably wouldn't consume that much whole fruit at one time, which means you wouldn't consume that much sugar at once.

In addition to the fact that juice is super high in sugar, fruit juices have been associated with a higher risk of diabetes, heart disease, and obesity. And these links have not been found in whole fruits.

If you are trying to stay healthy and lose weight, the bottom line is: it's better to eat whole fruits and skip sweet juices.