Cold weather means dry skin, and dry skin means chapped lips. That's where lip balm comes into play.
Everyone keeps a lip balm handy in the winter because of their hydrating and nourishing properties and ability to alleviate the pain and tightness caused by dry, chapped lips, but that's only the case when your lip balm is formulated with the right ingredients. Otherwise, you're piling on irritating agents that are bad for your skin.
In fact, there's one lip balm that dermatologists say those with chapped lips should steer clear of because it contains harmful ingredients that not only cause irritation but also dry out the lips even more and make the condition of the skin even worse–it's lip balms that contain phenol, menthol, and salicylic acid.
Shutterstock
"Sometimes these cause a tingling feeling when you apply them. They either cause irritation or remove outer layers of the skin. They're an exfoliant," says Melissa Piliang, MD. "Then you have less protection, and you're more susceptible to environmental factors, so you have to apply more product. Avoid lip balms that contain those ingredients."
Shutterstock
Dr. Piliang also says it's wise to be wary of lip balms that are scented and contain added flavors as they can also be very irritating and drying.
"The chemicals in scents and added flavorings can irritate your skin or cause allergies," she continues. "They dry out the skin and then it can feel more chapped."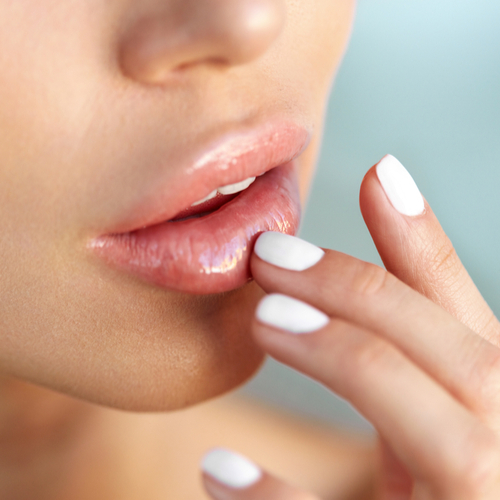 Shutterstock
Are there any good lip balms out there? Dr. Piliang recommends opting for simple lip balms that have a petroleum base. Unlike the other lip balms mentioned, petroleum jelly-based lip balms keep the lips moist and lock in moisture to repair chapped lips and prevent them from chapping in the future.
Dr. Piliang also says it's a good idea to invest in a lip balm that contains SPF, especially if you're going to be out in the sun for a prolonged period of time. "We do see skin cancer on the lips," she says. "But nothing in lip balms causes cancer." Choose formulas that have SPF30 or higher to ensure that your lips are protected.
Keep scrolling to shop some dermatologist-approved lip balms for chapped lips:
SheFinds receives commissions for purchases made through the links in this post.