The most wonderful time of year is almost here: the Zara summer sale!
It only happens twice a year, but when it does, this massive semi-annual sale features thousands of items for up to 70% off. We're talking $4.99 tees, $9.99 dresses, $9.99 jeans and so much more goodness.
And luckily the sale dates coincide with 4th of July this year, in case you were wondering if the Spanish retailer was going to be having a sale for the US holiday.
What Is It
The Zara 4th of July event is the same promotion as the summer sale: select merchandise will be marked down… and then marked down again during this multi-week sale. Since Zara doesn't have a permanent sale section (just the "Special Prices" section), they save up all the good deals for this twice yearly blowout.
There's also a winter one in December. The summer one is epic because you can load up on Zara's work and play-friendly warm-weather dresses, skirts and tops. So many items will be at that $10 price point, so the sale will be all about filling your cart as fast as you can. It's a good idea to do some site-stalking before the sale so you know what to buy once the sale goes live at the end of June.
Pro tip: sign up for their newsletter to be the first to learn when the sale goes live.
RIP my credit card bill after the Zara 4th of July sale :(

— charlie kelly (@marlurqz27) July 2, 2016
When Is It
A store employee in Greenwich, CT confirmed to us that the retailer will be having the summer sale the last week of June.
This aligns with past dates for the sale. In 2018, the sale started on Wednesday, June 20. In 2017, the sale started on Thursday, June 22. In 2016, the event began on Thursday, June 23. In 2015, it started on Friday, June 19. And in 2014, it went live on Friday, June 20. Yep, that's a lot of Thursdays and Fridays for the start date.
We can anticipate that the 2019 event will start on or around June 21.
When It Ends
The sale will last at least three weeks like it has in the past, running through Independence Day and well into July. And yes, they'll do additional markdowns before it's over.
What To Buy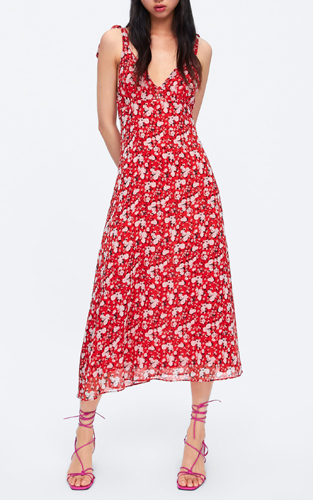 Dresses For $15.99
In 2018, there were quite a few dresses listed on their website for this price when the sale went live. If you see something you love, snag it because items don't stay in stock for long. But, good things also come to those who wait: towards the end of the sale (aka, a couple weeks in) there were $9.99 dress racks in the stores.

Editor's pick: We hope that this bestselling Zara Floral Print Dress ($49.90) will be included!
Jewelry For $7.99
Statement earrings, necklaces, cocktail rings and more will be marked down to $7.99 from $19.99 at the sale.
Editor's pick: these stunning Flower Earrings ($19.99) would look oh-so-good at an under $10 price point.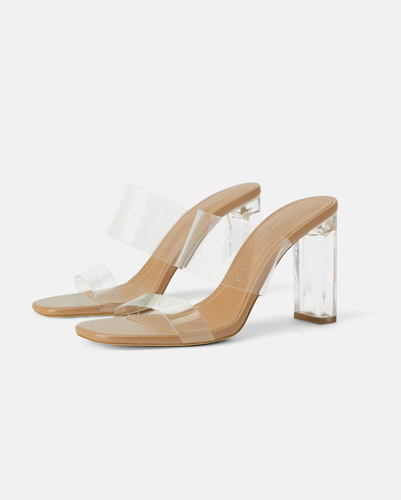 Sandals For $22
Last year at the sale, they had trendy slide sandals for $22, down from $26. We're hoping they have plenty of sandal options available this year!


Editor's pick: It would make me so happy to save even a few dollars on these Zara Vinyl Sandals With Methacrylate Heel ($49.90).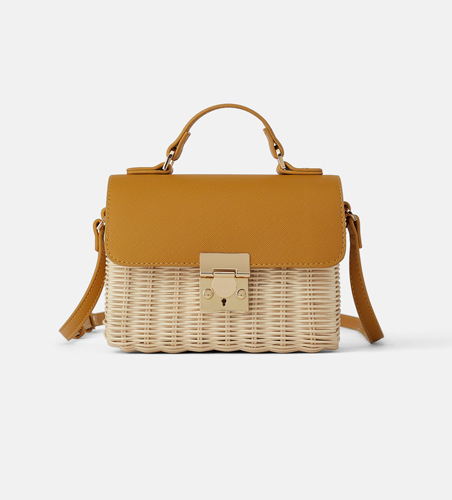 Handbags & Small Accessories Under $30
Grab yourself a straw bag--or two--when the sale hits.
Editor's pick: Our editors are obsessed with this picnic-inspired Zara Woven Mini Crossbody Bag With Flap ($49.90)