The day is here – Black Friday 2019, aka sales galore. At the top of our list to shop today (yours too, probably) is Zara, the one place we can always rely on for the best clothes, shoes, bags and accessories of the season.
We all know that Zara is notorious for holding sales outside of their semi-annual events, so The Zara 2019 Black Friday sale will definitely be a big deal. So what can we expect? Well, Zara typically keeps pretty mum on its sales deets until the day before the sale, but we now know that they are running a half-off sale on select items online and in stores.
This is different from Zara's past Black Fridays, which usually involves them giving us the gift of 30% off site-wide for Black Friday – at least that's what the deal has been for the past five years. We had been keeping our fingers crossed that Zara keeps with tradition this year because there is nothing better than a site-wide sale – it gives you no reason to stop shopping or limit yourself to certain styles. But, who can complain about taking 50% off some of the best trends of the season? Not us, that's for sure.
It would be a really smart idea to start shopping this sale ASAP, because Zara clothes are notorious for selling out fast, especially when they're on sale. Plus, we started your work for you. We raided Zara's sale section to round up the items that you should go for now. And we added in a couple of our favorite bestsellers that aren't on sale, just for fun.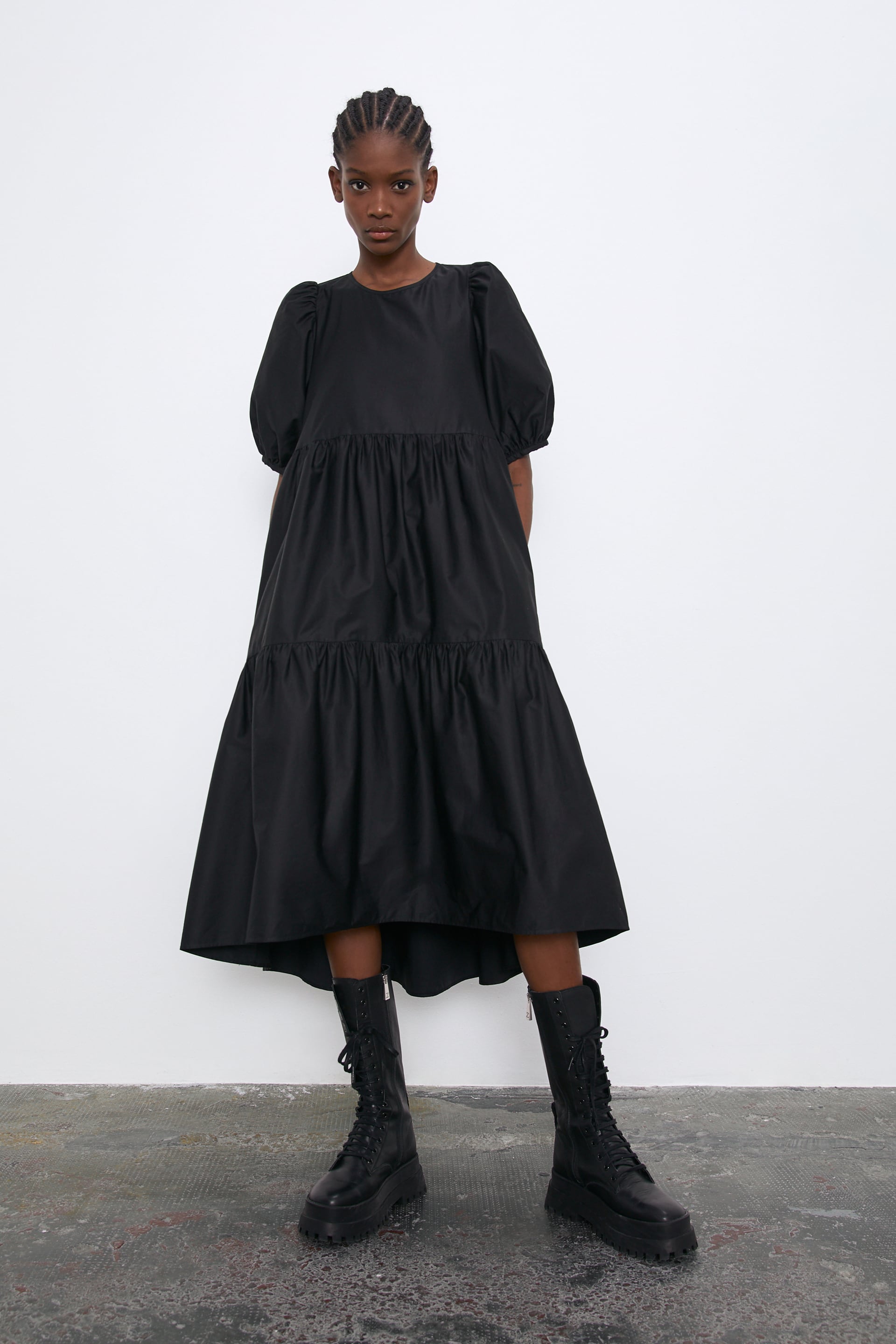 Asymmetric Poplin Dress
With a round neck, short sleeve dress and super on-trend poplin shape, this mid-length dress is a must-have especially at this low price of $24.96. It has cute pleat details AND hidden in-seam side pockets. Zara
Asymmetric Poplin Dress ($24.95, down from $40.90)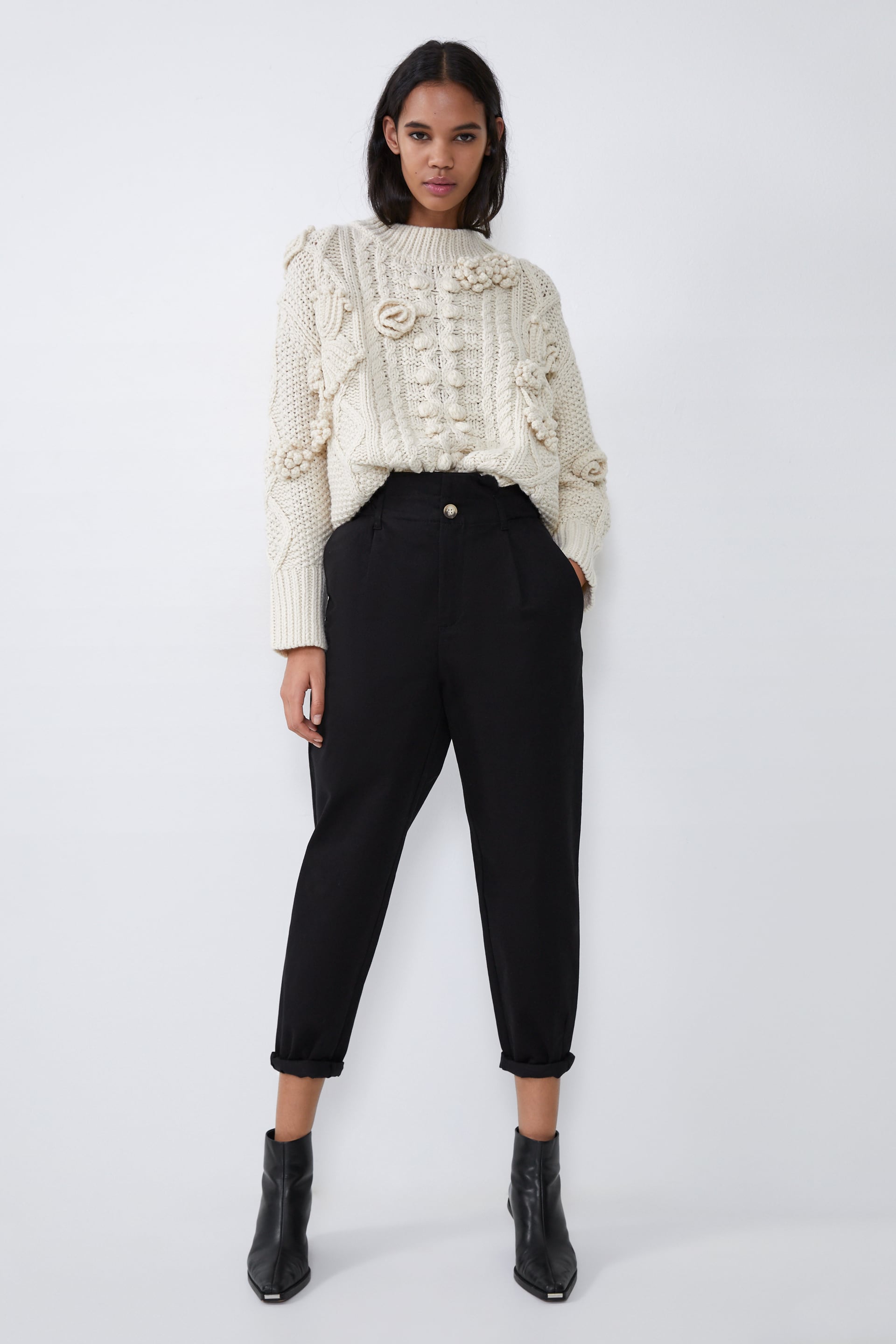 Slouchy Pants
Cute, comfy, trendy pants for less than $20? Yes, please! These slouchy pants feature a high-waisted silhouette with an elastic paperbag waistband for a perfect fit, plus pleat details and side pockets.
Zara Slouchy Pants ($19.95, down from $30.90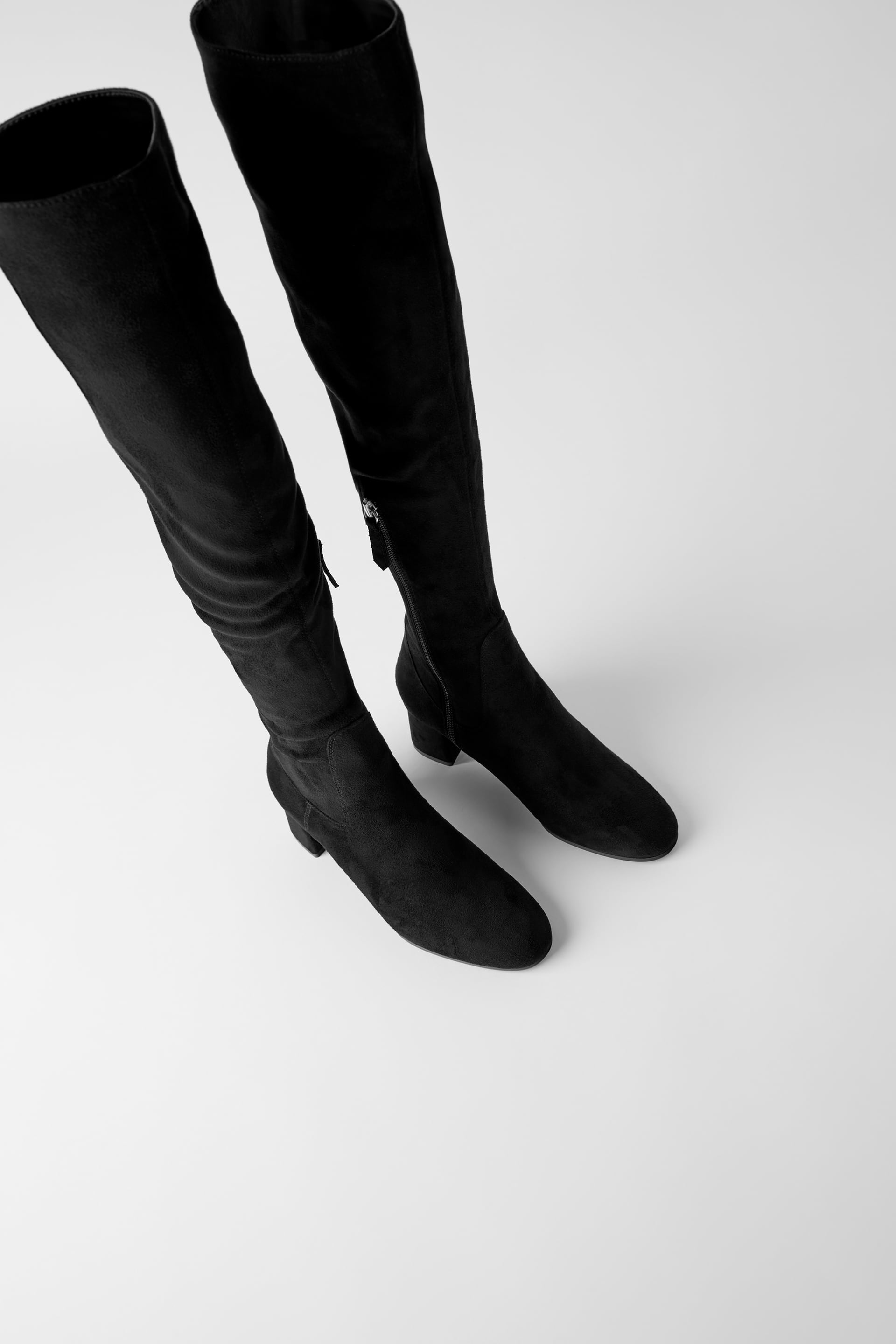 High Block Heel Over-The-Knee Boots
You need a pair of boots for winter. That is not a question. So how about these High Block Heel Over-The-Knee Boots, which cost just $44 during the Zara Black Friday 2019 sale? Yes. Add to cart immediately.
Zara High Block Heel Over-The-Knee Boots ($44.95, down from $80.90)
Slip Dress
The weather might not be right for a slip dress right now, but at $24,95, you can justify buying this beauty and holding it in your closet until springtime. We love its animal print and midi length.
Zara Slip Dress ($24.95, down from $40.90)
Zara Long Pocket Coat ($199)
A fall and winter wardrobe essential, everyone needs a trusty trench coat. We are obsessed with this style from Zara because of its comfy linen blend fabric, double-breasted button closure and lapel collar. It is sleek, minimalist and modern. It's already selling out on the Zara site now, but we're hoping to see them restock in time for Black Friday sales.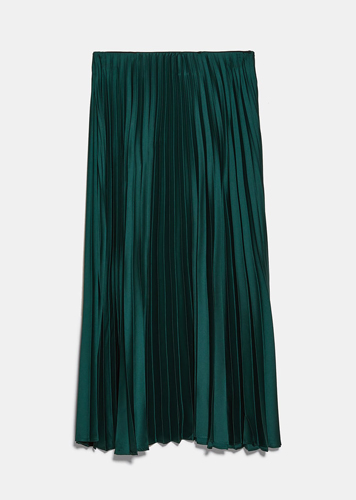 Zara Pleated Satin Effect Skirt ($39.90)
This trendy skirt is a must-have this season. With dramatic pleats, a high waist and a midi-length, this skirt truly does it all. Team it with a solid color sweater and bomber jacket for a weekend look, or wear it with heels and a button-down for a professional weekday outfit. This skirt is on Zara's bestseller list for $39.90 right now, so we're hoping Zara will put it on sale for Black Friday at something like $28.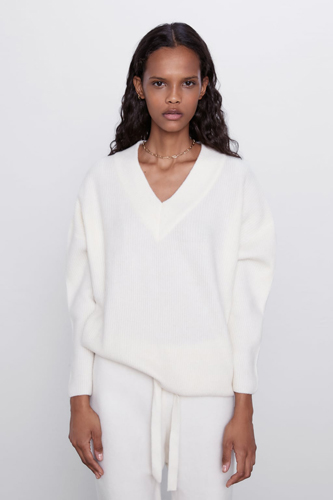 Zara V-Neck Sweater ($39.90)
This sweater is a contemporary classic, perfect for this season. It comes in a cozy, oversized fit with a V-neck and tapered sleeves. We can see ourselves wearing this in countless ways this season - simple with jeans, layered over a dress, paired with a skirt and a cardigan, you name it. We're crossing our fingers in hopes that we can see this in the Zara 2019 Black Friday sale.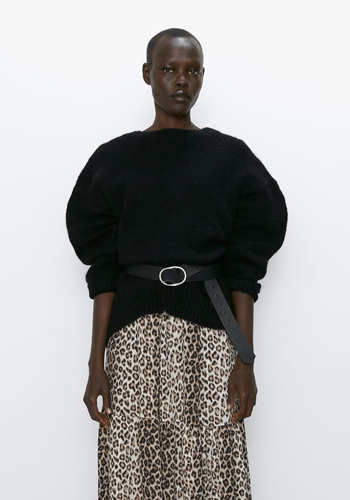 Zara Printed Midi Dress ($35.90)
Super on-trend and chic, this printed dress features a round neck with elbow-length balloon sleeves. It falls at a perfect midi length, making it perfect for fall and winter. We plan to style this with tights and ankle boots when the weather gets colder. It's $35.90 now, but if Zara plans to include this in any upcoming Black Friday deals, we can expect to find this gem for around $25.
Keep checking SheFinds for more exciting Black Friday and Cyber Monday sales.
SheFinds receives commissions for purchases made through the links in this post.