It's no secret that Rihanna has wowed us all with her recent Fenty Beauty launch. The iconic singer has made it so easy for you to recreate her own flawless makeup looks. Rihanna's Fenty Beauty line has become a hit thanks to its inclusive foundation shades suitable for literally every skin tone and tons of Fenty Beauty reviews that rave about the signature makeup products. The Fenty Beauty line features much more than 40 foundation shades, although news of that alone has certainly taken over the spot light.
Rihanna's makeup collection includes foundation, highlighter, primer, concealer, contour, blotting paper and powder, brushes and tools, and lip products. And while the beauty line is affordable, there are plenty of dupes that can help you to get close to the same Fenty Beauty results. Luckily, there are five standout products that make for the best Fenty Beauty highlighter dupes. That way, you can get the same look long after Rihanna's makeup collection completely sells out.
The first highlighter dupe comes from Anastasia Beverly Hills. This highlight kit features four shimmery shades that make for the perfect Fenty Beauty highlighter dupe. Although it's more expensive than the drugstore brands later mentioned, it's easy to blend and has a formula that won't leave shimmery speckles all over your face. The four shades include Bronzed, Tourmaline, Moonstone, and Summer.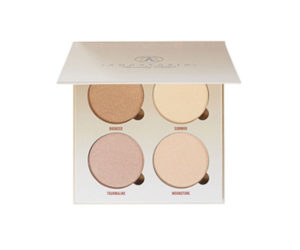 Anastasia Beverly Hills Sun Dipped Glow Kit ($40.00)
Much like Rihanna, Chrissy Teigen is also a highlight queen, which is probably why her collaboration with BECCA is so perfect in every way. This palette comes with highlight shades and so much more. The Glow Face Palette includes two pressed highlighters, a bronzer, and a pink blush color. This will instantly become your go-to makeup palette for full face makeup.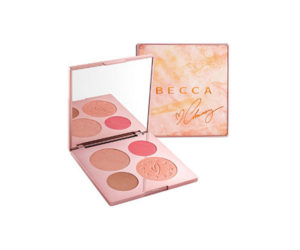 BECCA X Chrissy Teigen Glow Face Palette ($46.00)
Now, let's take a look at drugstore beauty products. While you can dish out money for Anastasia Beverly Hills or BECCA products, sometimes drugstore products can help you to achieve the same desired results. This new online exclusive highlighter from Wet n Wild is less than $5 and offers a range of highlight shades. You can easily swirl your makeup brush into the product to get the perfect glow all over.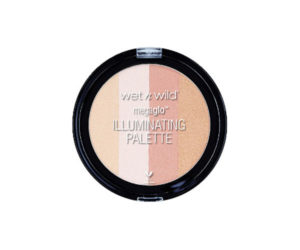 Wet n Wild MegaGlo Illuminating Palette ($4.99)
This probably isn't the first time you've heard of MAC's Mineralize Skinfinish– it's a serious beauty cult favorite product. The product comes in six different shades which makes it suitable for every skin tone. It's both dermatologist and ophthalmologist tested, and has received five star reviews from makeup lovers everywhere.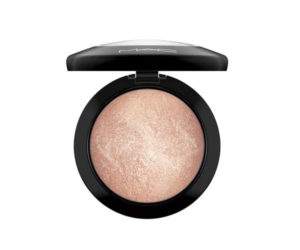 MAC Mineralize Skinfinish ($34.00)
Now, let's get back to drugstore products. This Maybelline highlighter is perfect for those with darker skin tones to achieve a dewy look. It has a sheer coverage but is one of the best ways to brighten up your face whether on your cheekbones, brow bones, or down the bridge of your nose.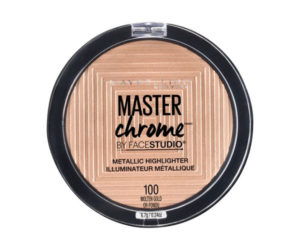 Maybelline Face Studio Master Chrome Metallic Highlighter 100 Molten Gold ($7.99)
Are you looking for more beauty dupes? If so, make sure to check out 7 KKW Beauty Dupes That Are Just As Good As The Original and Beauty Dupes For $3–Need We Say More?
[Photo: instagram.com/fentybeauty]