The cities you travel to (in the United States) really tell a lot about your personality. Some people only travel to the midwest and others love the east coast. It's all a matter of what area of the country you like best! Find out what your favorite city says about you below!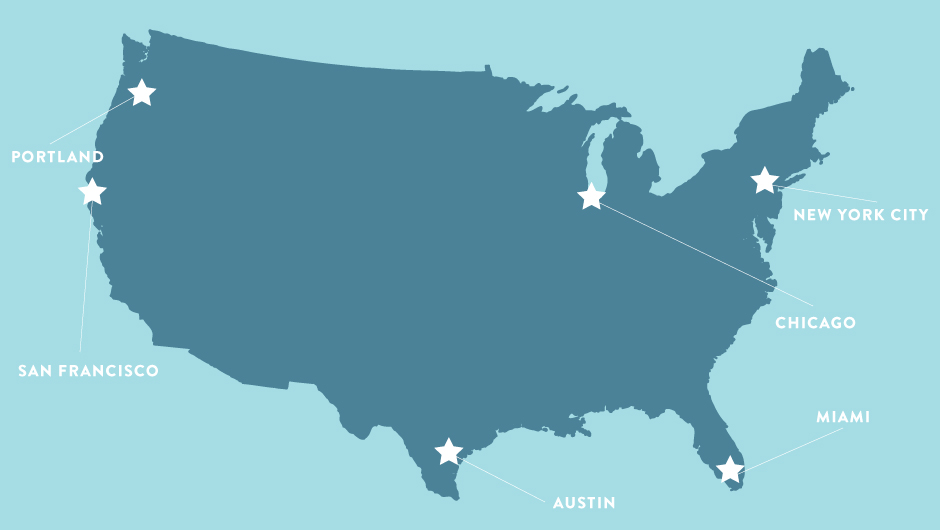 New York City 
You are confident. Some people may think of you as a know-it-all but you don't let that bother you. The hustle and bustle of New York livin' is everything you could ever want. You're a hard worker (whose entire paycheck goes toward rent) and you appreciate all the diverse things life has to offer. After all, New York City is the best city!
RELATED: Find Out What Your Favorite Fast Food Says About You
Chicago 
You can be defensive at times…but this is probably because you're constantly defending your city to other people. You appreciate good food and having fun with others. Baseball games and rooftop bars are your hangout spots, which means you're pretty laid-back. You try not to stress too much over the little things.
Miami 
You're extremely outgoing and the life of the party. Warm weather, beaches and hot bodies…what more could you ask for? You're always down to try a new adventure and love being surrounded by people. Basically, you're fabulous and you know it.
RELATED: Find Out What Your Eyeliner Type Says About You
Austin
You're a sweetheart. Your southern roots have taught you proper manners and the right taste in music. Group activities, whether it's attending SXSW or a family cookout, is something you sincerely enjoy.
San Francisco
You're tech-savvy and up-to-date on the current trends. Focusing on your career is very important to you and you're always looking ahead to the future. However, you have no problem focusing on the present. Your creative personality captivates others.
RELATED: Find Out What Your Wedding Song Says About You
Portland
Face the facts: you're a hipster. It's safe to assume you're trying a new vegan diet or organic food trend. You're super chill and always have a coffee in hand. Music is your saving grace and you love finding quirky details in things.
Don't miss 5 ways to wear black jeans for any occasion and 3 ways to keep your shoes from smelling!