Do you ever wish you could just go to bed and when you wake up your skin would be so much better? Well, your wish is granted. Fresh Beauty just made all of our dreams come true with their new Rose Deep Hydration Sleeping Mask.
This 2-step treatment replenishes your skin with moisture that is lost throughout the day while you are sleeping so that the next morning you have hydrated, supple and dewy skin. Talk about some serious beauty sleep.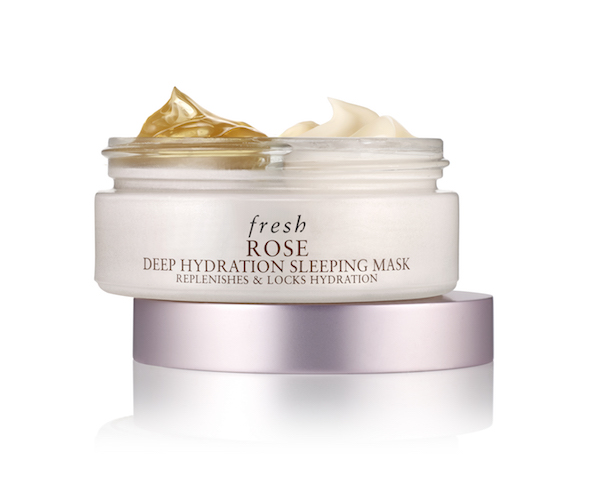 Fresh Rose Deep Hydration Sleeping Mask ($50)
So how is this magical product possible? It is made with rosewater (from Turkey, Morocco and Bulgaria) that works to soothe, tone and comfort the skin while the hyaluronic acid gives you that plumping effect. It is also created with a time-releasing technology that forms a moisturizing veil to lock in hydration. Crazy, right?!
Now you may be thinking because this mask does so much for your skin that it requires a lot of steps, but it's actually really easy to use. First, apply the cooling gel essence (which strengthens the skin's barrier), then follow with the silky water-cream that is going to give you maximum hydration. And you're done! All you have to do next is go to sleep and the mask will take care of the rest. It doesn't get much easier than that!
Trust us, this is exactly what your skin needs after a long, cold winter. So be sure to pick one up ASAP.
SheFinds receives commissions for purchases made through the links in this post.