If you and your girls love doing group costumes together, you should hands-down do a Ghostbusters Halloween costume this year. The classic was re-made this year with an all-female cast, and they killed it: Kristen Wiig, Melissa McCarthy, Kate McKinnon and Leslie Jones were comedy gold as the hodgepodge group of paranormal experts chasing down ghosts in New York City. If you loved the film and want to do something that's silly/fun for Halloween, this is the way to go. Now, here's how to do it: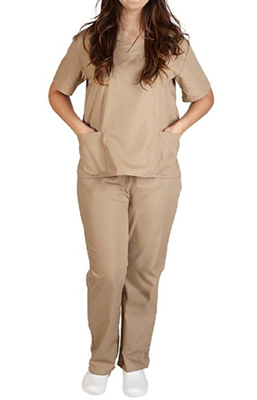 Obviously, you'll need the khaki suit. If you want to just be done with it–you can the official costume at one of the Halloween sites. They cost around $40 for the suit, and don't come with any accessories. They look kind of cheap and I like the idea of putting the costume together because then you can use parts of it for future Halloween costumes, you can save money and use some of the supplies that you have at home already. I think scrubs is a cool way to create this suit, and found this M&M SCRUBS Women Scrub Set Medical Scrub Top and Pants ($14.99) online, which is the perfect color!
The next thing you'll need is the backpack–this is an absolute must. I found a kid's one on Amazon that seems to be fun: Rubie's Costume Kids Classic Ghostbusters Deluxe Costume Proton Backpack ($61.49)
You'll need a utility belt to make the scrubs look more like the Ghostbusters uniform–I found this Buyless Fashion Kids Elastic Adjustable Stretch Belt with Silver Square Buckle ($8.99) on Amazon, it's pretty good because it's red striped like the movie Ghostbusters costume. The Ghostbusters girl word red accents in general on the khaki suit. You can improvise and play around a bit here–maybe red wristbands or red accessories.
Again, to make the scrubs feel more officially Ghostbuster, get a cheap adhesive patch like this Outlander Gear Ghostbusters 5″ Movie Logo Embroidered Iron ($3.93)and iron, sew or tape it on the arm or breast of the scrubs.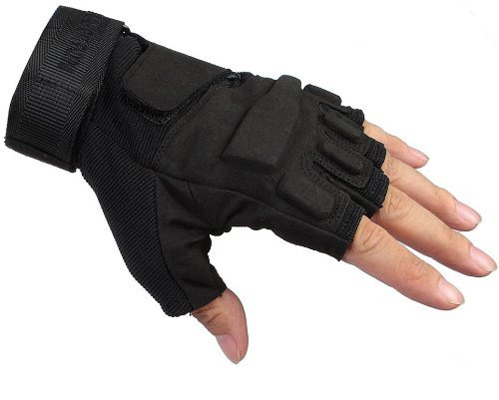 The Ghostbusters girls wore cool fingerless utility gloves – these look badass! I found a similar, under $20 pair on Amazon that should work perfectly: Finger Light Assault Gloves Tactical Fingerless Half Finger Gloves ($15.99)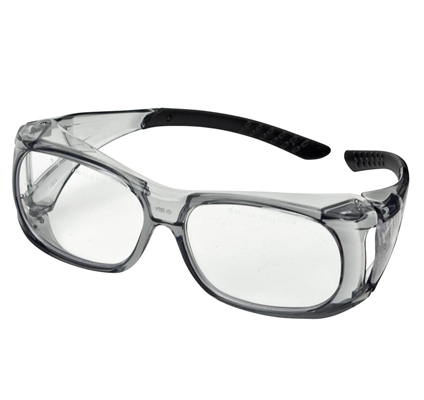 Next, you'll need some ballistic/protective glasses or lenses like the ones Kate McKinnon and Melissa MCCarthy's characters wear in the film. These are from Amazon and cost under $20: Champion Over-Spec Ballistic Glasses ($15.54). You could also use squash or tennis goggles, or any other protective eyewear if you already have it at home.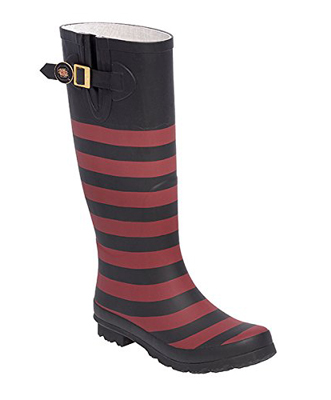 Lastly, you should wear utility or weatherproof boots to top off the look. Hey–Ghostbusting is a dirty job! I like the idea of wearing rain boots or combat boots. These University of South Carolina Striped Rainboots ($84) are red striped which works perfectly with the costume!