There's a major makeup change in the air — all of a sudden, full-coverage foundations seem slightly antiquated and a much heavier war paint than required during this anti-perfection and anti-perfectionist time. Don't get us wrong: there will always be a time and place for thicker foundations that can cover pimples, scars, or sun spots better than lighter formulas. But somewhere between the fresh-out-of-the-shower no makeup look and full-on Kardashian contouring, products like Glossier Perfecting Skin Tint are fulfilling a need for makeup that give you your skin, only a more radiant (still natural) version of your skin.
In case you aren't familiar with Glossier's bestselling skin tint, here's the deal: it's sheer, breathable, as foolproof as applying moisturizer, and — the best part — it evens out your skin tone without changing your skin tone or making your freckles vanish into the twilight. It comes in five gorgeous and believable shades, is hypoallergenic and vegan, and contains ingredients like glycerin to provide a boost of hydration. Say good-bye to yesterday's drying foundations — the ones that would settle into pores and fine lines — and hello to a new way of thinking about this makeup.
Of course, Glossier stands apart from the pack. But if you're searching for products that resemble this skin tint — and perhaps boast a few extra features of their own — look no further than these five amazing skin tints.
1) Color Me Pro Edition Underglow Hydrator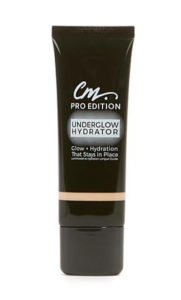 Hot off the press: this is easily one of the best new skin tints released this year. The Underglow Hydrator is a primer, moisturizing skin tint, and highlighter, all in one. It comes in fair, medium, tan, or deep and a little goes a long way. Its reflective molecules pick up light in all of the right places on your face, making it possible for you to wear just this hydrator — and no other foundation, powder, or highlighter.
2) Neutrogena Healthy Skin Glow Sheers With SPF 30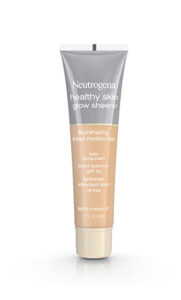 The only thing better than a lightweight moisturizing tint that comes in three shades is one that also contains broad spectrum sunscreen (SPF 30) and can protect your skin as it creates a more flawless canvas. This oil-free formula is ideal for acne-prone complexions, which also benefit from added vitamins A, C, and E.
3) Balm Shelter Tinted Moisturizer With SPF 18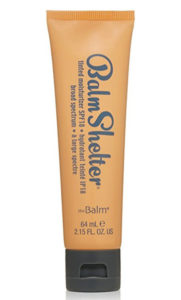 Love light tinted makeup but frustrated with what seems like a lack of shades out there? Balm Shelter Tinted Moisturizer with SPF 18 is a lightweight formula created by a company that acknowledges there are a lot more skin shades than just light, medium, and dark — and provides seven shades that range from Lighter Than Light to After Dark.
4) PixiBeauty H2O Skin Tint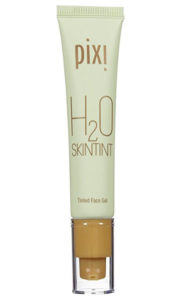 Another formula that work well on oily and combination skin types, this water-based tint comes in three shades and is described by reviewers as "lightweight and transfer-proof." It absorbs well, provides sheer coverage, and contains zero fragrances and parabens, making it safe for sensitive skin.
5) NYX Tinted Moisturizer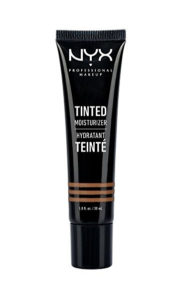 A stellar affordable option, NYX Tinted Moisturizer comes in seven shades and provides a hint of color — but little more. Use it if your main concern is hydration and if you're having a pretty good skin day, and only want to enhance what you've got with a pretty makeup that provides a subtle glow.