Foundation is one of those intriguing makeup products that can be your best friend — a friend who hides your flaws and creates a smooth, pore-less canvas that serves as the basis for the perfect makeup application. But it can also be an enemy that calls even more attention to blemishes and fine lines. The trick to making foundation work for and not against you has everything to do with finding the perfect shade for your skin tone.
Of course, scoring an ideal foundation match is everyone's goal and the one that isn't always easily accomplished. Even though great brands like Fenty Beauty by Rihanna and Make Up For Ever are making it more possible to match your undertones and skin tone and find a shade that blends into your complexion, ensuring a color complements you can still be a chore. Here are five ways you can make it a lot easier.
1) Walk Outside And Be Patient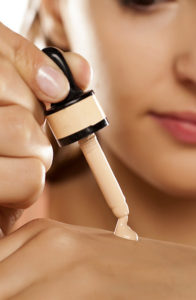 It's every beauty lover's first step toward testing out foundation shades in Sephora, Ulta, and every other shop: the infamous back-of-the-hand color examination. Testing a foundation shade on your hand is as ideal as testing it on your chest or face because all of these areas tend to be similar in shades. But the hand test is obviously less scandalous than the chest and won't expose your face to nasty germs that exist on testers. After layering a few shades that mostly closely resemble your skin tone on the back of your hand, it's important to follow two more steps that are often overlooked: walk outside and expose your hand to daylight. And wait and be patient. A color will look a lot different in natural light and it can take time to settle so that you can get a good idea of what it will really look like on your skin.
And if you aren't afraid to add a little tester to your face, choose to focus on your jawline, which tends to be the lightest area on your face. Wait a few minutes, bring a mirror outside, and see if it vanishes into your skin. If so, you've got a winner.
2) Always Go Darker, Not Lighter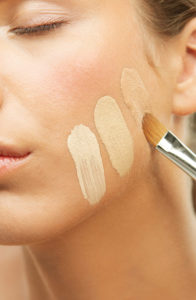 Stuck between two shades, neither of which appears to be a perfect match? If you have the budget to cover it, one of the best ways to create a gorgeous, personalized foundation shade is by blending a bit of both shades (right on the back of your hand) to create a color that works for your skin tone and undertones. Understandably, if buying two foundations is not in the stars, always go for the darker of the two tones. You can get away with a shade that's just slightly too dark, but a shade that is too light will only wash you out.
3) Technology Is Your Best Friend When It Comes To Foundation Shades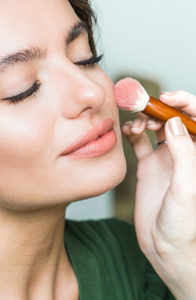 Who would have dreamed more than one great app would be invented that provides an accurate assessment of the perfect foundation shade for your skin — long before you drop money on a product that could potentially be a disaster. The MADE-2-FIT app by bareMinerals is a popular choice (though it's only available on iPhones) because it actually leads you through a process that helps you finally determine your undertone so that you can stop staring at your face in the mirror while holding up a white piece of paper. It then provides bareMinerals foundation suggestions that suit your complexion. Melange Beauty is another great app that requires you do little more than upload a clear selfie shot — and, thanks to a color calibration card the company sends you in the mail, you needn't worry that your photo wasn't taken in the perfect light.
4) Do A Jewelry Test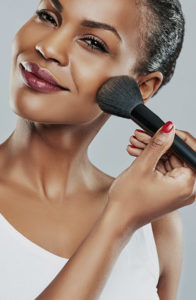 Forget that white sheet of paper. An easier way to find your undertone is by wearing gold and silver jewelry and deciding which metal suits your skin best. If it's gold, you have warm undertones, silver indicates cool undertones, and if you look stunning in both, well, you're a neutral. From there, you can more easily narrow down a foundation shade category and choosing a great shade becomes a lot simpler.
5) Ask A Beauty Professional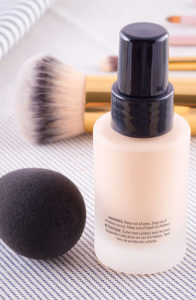 All of those lovely people working at Sephora and other beauty chains? They happen to know a lot about makeup and skincare — many of them live and breathe beauty. Tap into their vast knowledge by asking them for advice. Often times, a seasoned pro can take one glance at your skin under good lighting and refer you to 10 foundation brands and shades that will work for you. Don't be afraid to ask questions and receive objective assessments by people in the know.