Like most people, I love Sperry Top-Sider's. They are comfortable and match virtually anything. However, since so many people have them, I try to wear mine in a different way. I used to be a sales associate at Sperry's flagship location on 5th Ave, which is where I learned how to tie laces into a barrel knot. If you've never seen a barrel knot, see the picture above. Barrel knots add a fresh take on the classic boat shoe. Follow the steps below to tie your own barrel knots!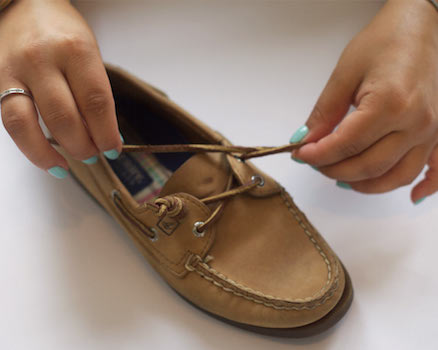 Step 1: Create a loop with the lace by folding it over itself.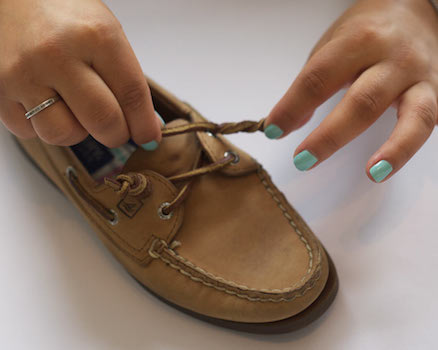 Step 2: Hold the loop at the top and twist.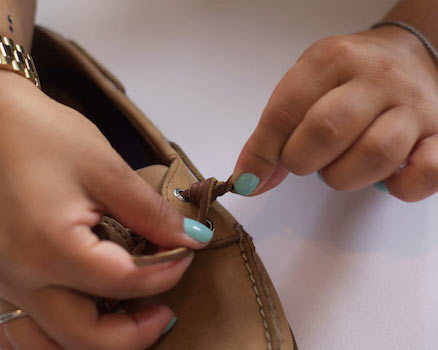 Step 3: Wrap lace around the loop.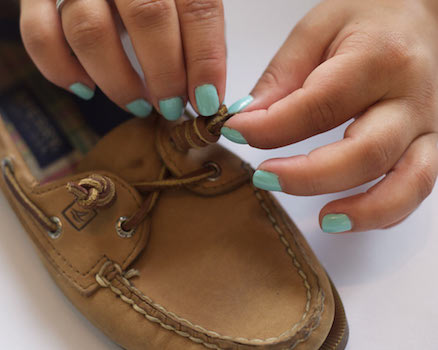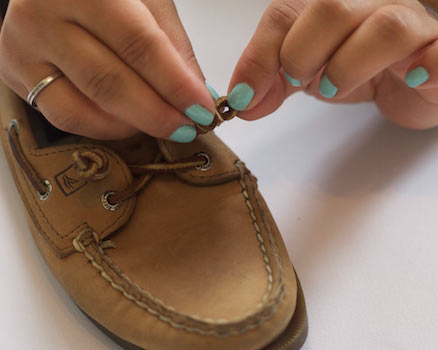 Step 4: When you reach the top of the loop, push the end of the lace through the hole.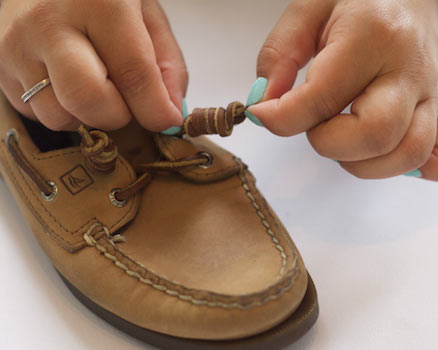 Step 5: As you pull the end of the lace, push the barrel knot toward the shoe to tighten. You may be left with excess lace at the end, so feel free to trim it if you'd like.
Don't miss the 10 most popular nail polish colors around the country and how to fold a t-shirt in three easy steps without wrinkling it!
[Photo: Sperry Top-Sider]