Need a new bikini for an upcoming getaway? Don't waste precious time and energy scouring the Internet for a cute suit; Olivia Wilde found one for you!
While vacationing with her fam in Hawaii, Olivia recently rocked this Mara Hoffman bikini in Rainbow Multi print making her one of a zillion celebs who loves Mara Hoffman. When it comes to fun, bright bathing suits, no one does it better, so snatch up Olivia's exact bikini below.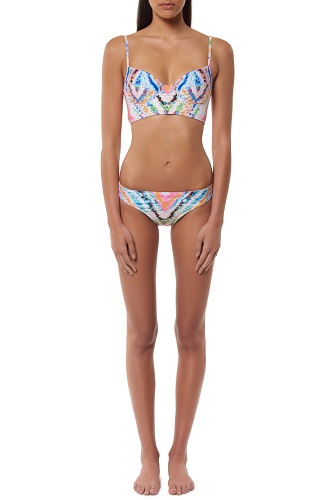 Mara Hoffman Cami Underwire Top In Rainbow Multi ($148)
Mara Hoffman Classic Bikini Bottom In Rainbow Multi ($108)
Be sure to check out Kylie Jenner's cool sneakers and Vanessa Hudgens' retro sunglasses.
[Photo: Splash News]