The 'Stranger Things' costumes are by far the runaway hits for Halloween this year–don't be surprised if you see A LOT of Elevens and Barbs walking around your neighborhood on Halloween night. If you love the show and want to get in on the action, how about being different and doing a Dustin Halloween costume?
The lovable lispy character Dustin Henderson, played by Gaten Matarazzo on the series, has a very distinguished look of the trucker hat, curly mop, hoodie and backpack, so people will definitely know which 'Stranger Things' characters you're being. Every group costume will need a Dustin, so here's how to get excited if you pick this part: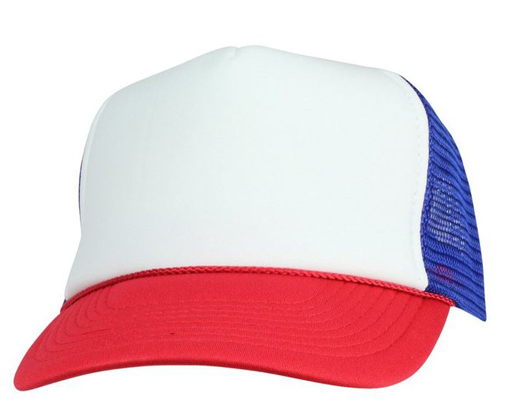 To start, you 100% need the red, white and blue trucker hat that Dustin wears. This is non-negotiable for the costume. You can google "red, white and blue trucker hat" or you can grab this one I found if it's still in stock: DALIX Two Tone Trucker Hat Summer Mesh Cap ($3.29).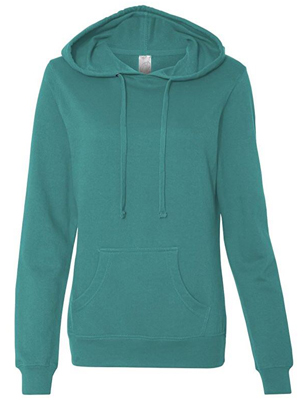 Depending on the scene, Dustin wears a green graphic tee or a teal/green hoodie. I coudn't find the exact graphic tee online, so how about just wearing the hoodie–this ITC Juniors' Hooded Sweatshirt ($12.36) I found is exactly the right color (and you can wear it after Halloween). It is a Junior's, though, so get size L or XL. Dustin is also seen wearing headphones that match this color perfectly in one scene, so you could always go above and beyond and snag a pair of those, too: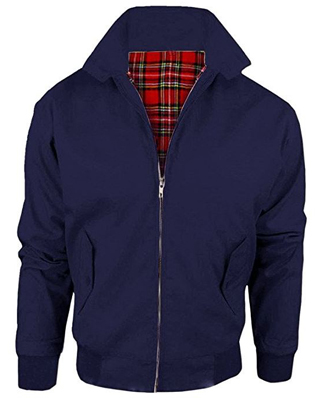 Because the show takes place in the 80s, the wardrobe is wonderfully vintage. You'll need a blue jacket with a plaid lining like the one Dustin wears. I found this one on Amazon– it's pretty inexpensive for such a specific item: Vintage Harrington Jacket ($28.98). You can also go to your local Salvation Army or Goodwill to see what they have (and spend just a few dollars).
You'll need a glorious mop or curly brown hair like Dustin's, too. If you have brown hair, you can curl it, or you can get a wig. I think this Brown Curly Mens' Wig ($26.19) is pretty perfect for the character.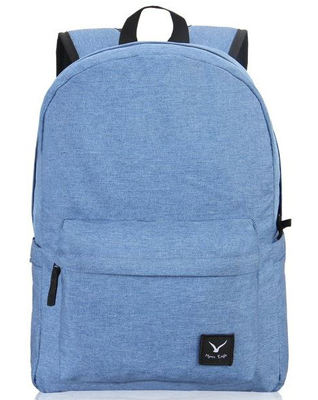 Don't forget that Dustin is a school child, and he's almost always wearing his blue backpack. I think this one pretty perfectly nails the look: Hynes Eagle Chic School Backpack ($19.99). Bonus points if you pack some sweet snacks in your backpack and whip them out and start snacking on them. Dustin loves himself some good snacks.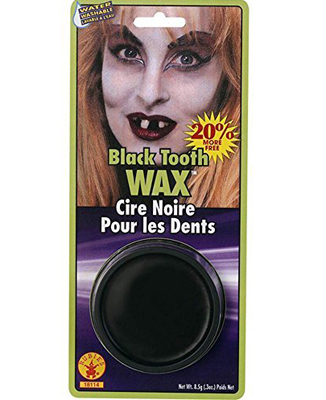 Lastly, you'll need black Tooth Wax ($4.95) to use on your front teeth since Dustin is toothless!
Here's 5 more things to know about Dustin to prepare for the costume:
-His best friends are Will, Mike, and Lucas.
-He has cleidocranial dysplasia, which causes him to still have baby teeth–hence, the lisp.
-He loves Dungeons & Dragons.
More 2016 Halloween costume ideas:
Eleven from Stranger Things Halloween Costume
Rey from Star Wars Halloween Costume
Dauntless from Divergent Halloween Costume
Barb from Stranger Things Halloween Costume
Ghostbusters Girls Halloween Costume
Beyonce Lemonade Halloween Costume
Harley Quinn Halloween Costume
Rihanna With Wine Glass Halloween Costume
Sandy from Grease Halloween Costume
Kylie Jenner Halloween Costume
Wonder Woman Halloween Costume
Ravenna From Snow White Halloween Costume
Mr & Mrs Smith Halloween Costume
Snapchat Crown Filter Halloween Costume
SheFinds receives commissions for purchases made through the links in this post.