Want brighter, bouncier skin in 2020? Drinking lots of water, protecting your skin from the sun and using nutrient-packed skincare products will certainly help, but you should also consider boosting your beauty from within. Chances are you've heard all about "ingestible beauty" which is super popular right now, but you're not exactly sure where to start. That's where we come in!
If there's one ingestible that needs to be on your radar this year, it's collagen. Collagen is a skincare super ingredient because it has the power to keep your skin well hydrated while also promoting firmness. But that's not all! Collagen is also really great for supporting muscle recovery after workouts. Adding collagen to your diet has been shown to support joint health and it helps keep your skin's elasticity intact and glowing.
Of course, there are lots of topical skincare products that claim to stimulate collagen production, but here's another way to get your daily dose of this miracle-working ingredient: Collagen Peptide Powder from hers. This brand new formula is jam-packed with all the things you want (collagen, duh!) and none of the stuff you don't (soy, GMOs, gluten, and artificial sweeteners). Even better, it's available in unflavored and flavored varieties that easily mix into any liquid. Get this: you can also mix a scoop into the batter for baked goods!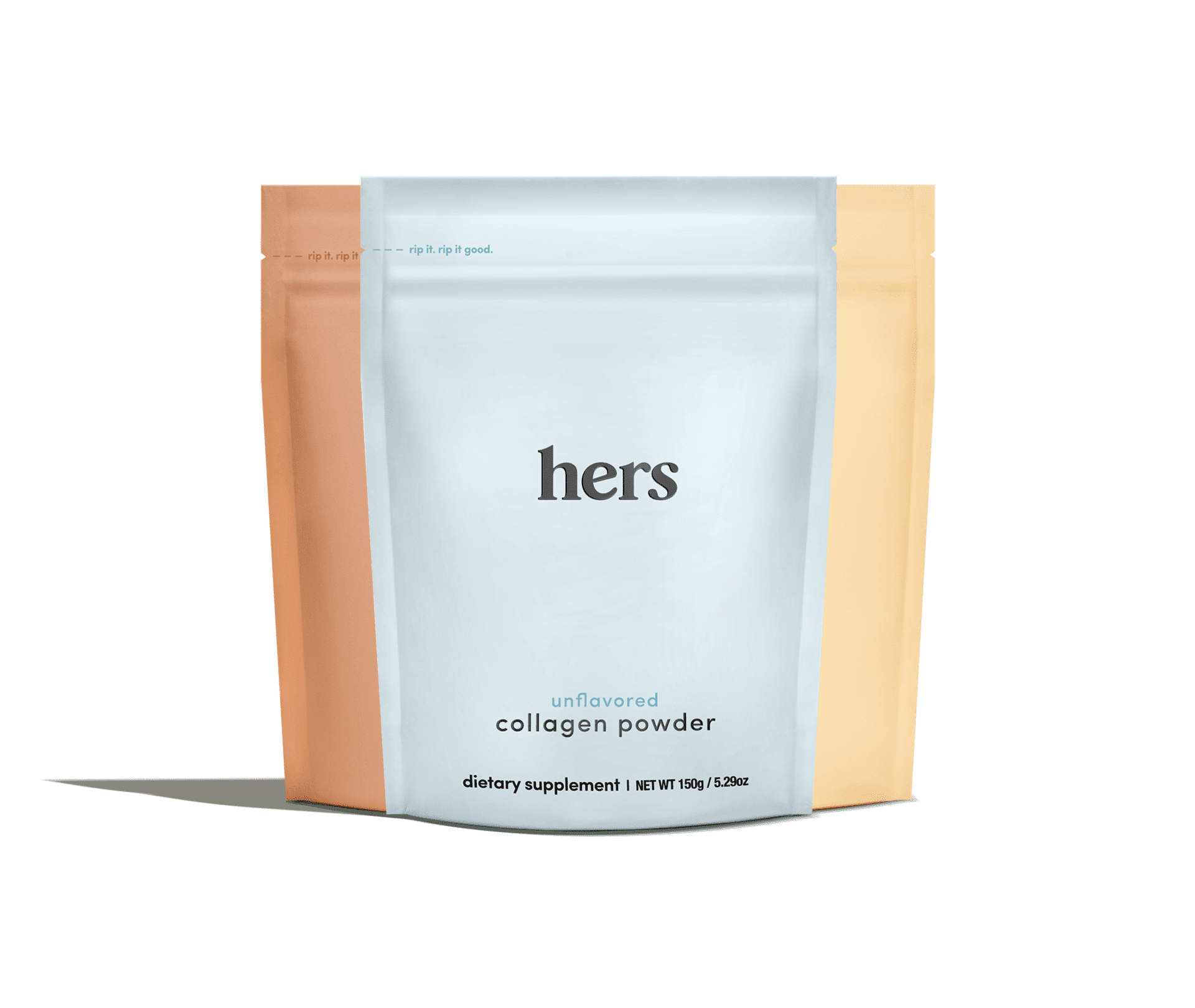 Ready to give collagen a try and see what wonders it works for you? Each order of hers Collagen Peptide Powder contains a monthly supply of 30 servings in two resealable 15-serving pouches, so you'll be all set for the next month. Visit forhers.com to place your order!
SheFinds receives commissions for purchases made through the links in this post.
The editors at SheFinds wrote this post on behalf of hers and received compensation as part of our agreement.