Black Friday 2017 is two weeks away, and that means that it's time to start scouting out the Black Friday and Cyber Monday deals from your favorite stores. H&M is going to be on the top of everyone's Black Friday shopping list this year for all things fashion and beauty. The brand has added some pretty impressive and stylish pieces to its growing collection and we're sure they're going to sell out fast. This year, H&M will be treating shoppers to Black Friday deals as low as $3 and we are SO excited!
H&M stores will be opening as early as 2 p.m. ET on Thanksgiving Day, giving shoppers enough time to get to their local store and shop 'til they drop. The in-store sale will start on Nov. 14 through Nov. 27, featuring sales starting at $3 and 40% off all beauty items. Amazing, right? These amazing deals will be applicable to all of H&M's merchandise, including items for Men, Women, and Kids. Looks like we're getting all of our holiday shopping done at H&M!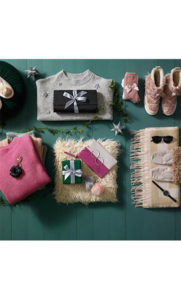 You can also expect to see some incredible deals on HM.com during Black Friday, too! Like its in-store deals, online shoppers will have from Nov. 14 to Nov. 27 to get their favorite items from the website. According to the brand, select styles will up to 70% off online. It's time to get that credit card ready, because it's going to be spending a LOT of money at H&M this year!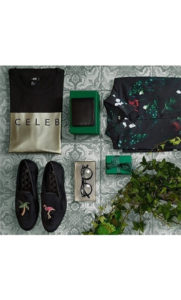 If Cyber Monday is more your speed, you'll have some pretty awesome deals to look forward to. H&M's Cyber Monday Sale will be from Nov. 27 to Nov. 28, with 30% savings on every item on the website. Yup, you read that right! 30% off EVERYTHING on the website for TWO DAYS! Regardless of whether you shop the H&M Cyber Monday Sale on your computer, phone or tablet, the deals will be the same and waiting for you on Nov. 27.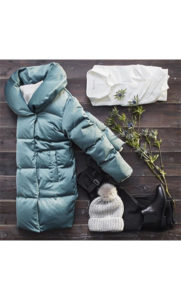 So, what are some of the items you should be looking out for on Black Friday and Cyber Monday? Well, the retailer has just launched its highly-anticipated Erdem x H&M collection, which features pieces by London-based designer Erdem Moralıoğlu. The collection offers shoppers a stunning array of coats, tops, sweaters, pants, dresses, shoes, and accessories. Each piece makes a statement on its own, thanks to its inventive and bold patterns. We're confident that you'll find some amazing items from Erdem x H&M that you'll be wearing all winter long!
Erdem x H&M Jacquard-Patterned Pants ($129.00)
H&M is also home to some gorgeous new clothes, including their new holiday collection. The Festive Season collection revolves around minimalist designs and eye-catching patterns and embellishments. Shoppers are given a vast variety of tops, dresses, shoes, and accessories that perfectly encapsulate the spirit of the holidays, while making a stylish ode to H&M. The brand describes the collection as being "moody colors, subtle prints and a clash of textures for sartorial style through the holidays," creating "serene, monochromatic and understated elegance," as stated on their website.
Knit Turtleneck Sweater ($49.99)
Wow, everything from H&M looks amazing this year! We're definitely going to have a hard time narrowing down our picks on Black Friday and Cyber Monday. Or, we could just buy it all!
Let us know which H&M items you'll be buying on Black Friday and Cyber Monday this year in the comments below!
[Photos: Shutterstock, H&M.com, Instagram]