How Crocs Can Land You In Jail (And Not Just By The Fashion Police)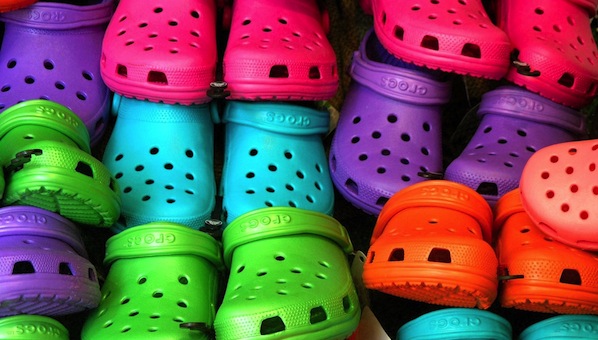 Crocs, Inc., the makers of the hideous beloved plastic footwear, announced last week that 18 Chinese counterfeiters would be spending 46 years in prison and paying $450,896 in fines for making and selling over 128,752 pairs of counterfeit Crocs. Way harsh, guys. But the makers of Crocs take their brand seriously and told WWD, "If you attempt to produce or sell infringing Crocs products, we are going to find you and take definitive action to protect our intellectual property." The no-nonsense stance that Crocs has taken on this issue has us wondering if Isabel Marant or Cambridge Satchel will take similar action regarding Target's blatant knockoffs. Only time will tell.
For now, stay up to date and subscribe to our newsletter. Don't forget to check out today's best sales and deals and our best find of the day pick.