Even if you're the most organized woman on the planet, chances are, your underwear drawer is a cluttered mess. It doesn't exactly cross most people's minds to fold their underwear, like ever. We fold t-shirts, pants, pajamas–but never underwear.
Normally when the laundry is done, we hang up what goes in our closet and neatly put away the items that go in our dresser, and underwear gets tossed in a heap into its designated drawer–that's just how it works.
But, whether you realize it or not, leaving your undies balled up and just throwing them into a drawer takes up a lot of space. It may not seem like it since individual pairs of underwear are so small, but collectively they add up. When you have 30+ pairs of underwear piled into one drawer, things start to get a little out of hand.
If there's anything city living has taught me, it's how to be creative and make the most out of the space given to me. In a tiny New York City apartment, a large living space is rare and every single inch counts.
It turns out, folding your underwear can immensely save you room and add space to your drawers! So, why not give it a try? While this is something my friends make fun of me for (like we said, literally no one folds their underwear), I have zero shame. I know you'll be thanking me a thousand times later when you see just how much space you save after trying this folding trick!
So, without further ado, this is how to fold your underwear the correct way, saving you tons of space.
Step 1:  Lay Your Underwear Flat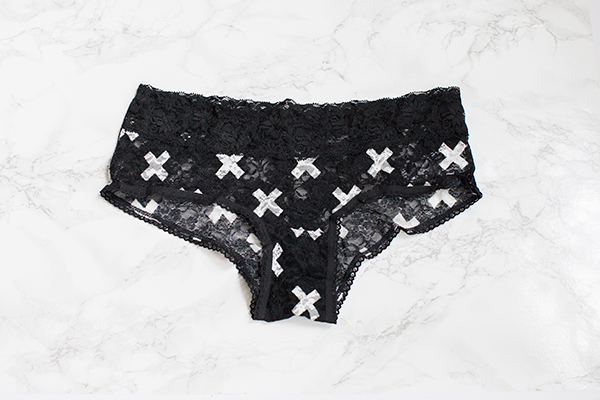 Place a single pair of underwear on a flat surface and have the front-side facing up towards the ceiling. Smooth it flat so there are no wrinkles or bumps. Now you're ready to begin folding.
Step 2: Make The First Fold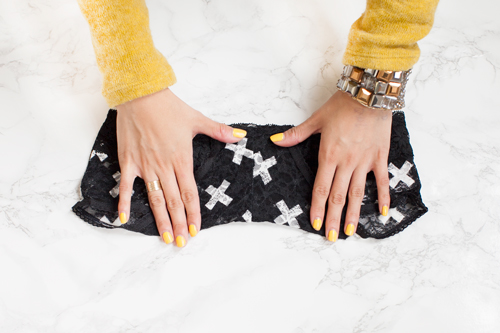 With your underwear facing up towards you, take the middle part of the undies that goes between your legs and fold it up. Your underwear will essentially be folded in half, long ways. Your underwear should now be in a semi-even rectangular shaped.
Step 3: Make The Second Fold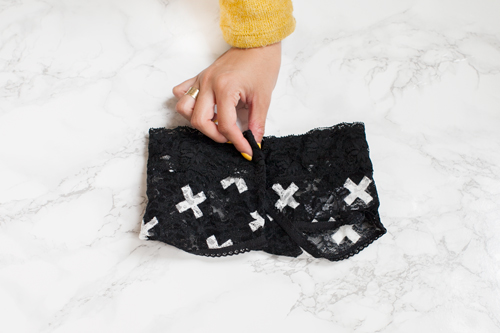 Next, fold the left and right sides of your underwear in towards each other. Completing this step should lead you to have a small, compact square of underwear.
Step 4: Finishing Touches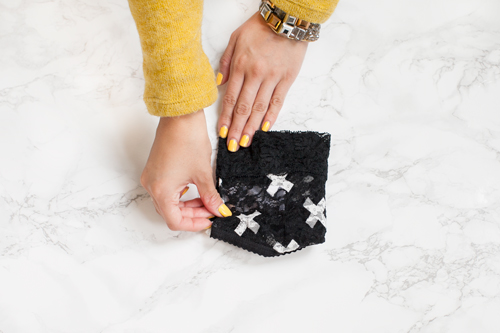 Now that your underwear is folded into a neat square, smooth your hands over it to flatten it even more and remove any crease and wrinkles.
That's it! You've successfully folded your underwear into a neat little square. As you can see, doing makes your undies car more compact and organized. Once you've folded all of your underwear, place them into your dresser drawers neatly stacked on top of each other. I have a feeling you're going to be amazed by how much space this hack actually saves you–it's life-changing.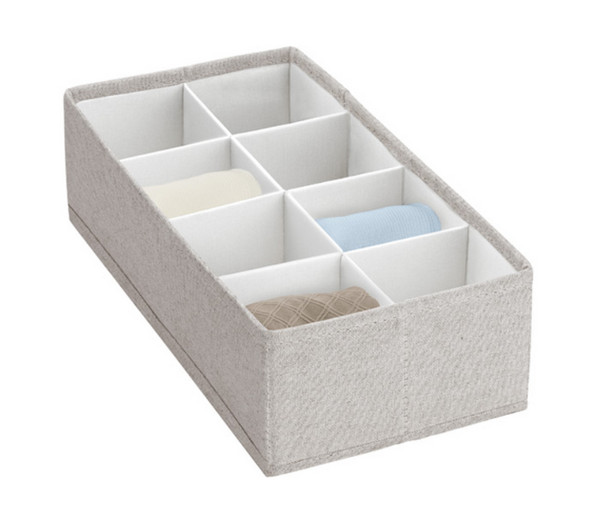 Twill Drawer Organizers ($4.99-$12.99)
You can also enlist the help of drawer organizers to help store your underwear neatly and efficiently. But still, make sure to fold them!
For more SheFinds solutions, check out how to organize your closet like an A-lister and how to organize your desk for better productivity on SHEfinds.
SheFinds receives commissions for purchases made through the links in this post.