It looks like Kim Kardashian decided to klean out her kloset and put a few of her high-end designer items on eBay's Fashion Vault. There over 80 pieces, including heels (mostly Christian Louboutin ranging from size 36 to 37), watches, purses, formal and cocktail dresses (sizes 2 to 4), and fur (obvs). While some pieces are fairly cute, such as a Zac Posen leopard print dress, Alaïa suede booties, and a YSL 'Muse' bag, there are a few garish garments—which we of course put up in our slideshow above—that we're interested in seeing how much they end up going for.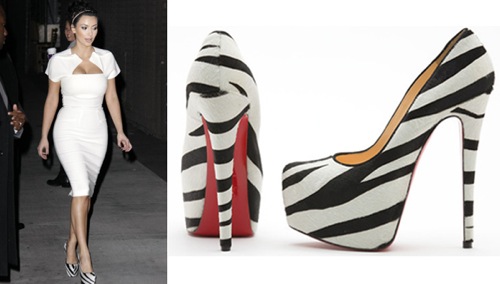 Kim's Christian Louboutin Zebra Print Platform Heels are up for sale.
The auction ends on Monday, May 21, at exactly 8 a.m. PDT, so if you have a few hundred dollar bills to spare on Kimmy's klothing (okay, last one!), then we suggest you start putting in your bids now. Good luck!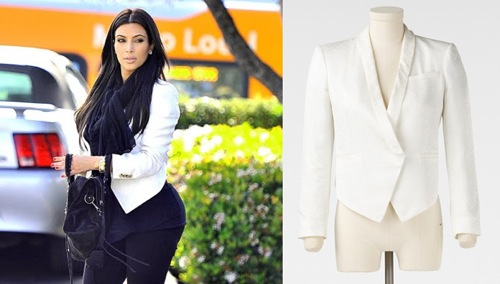 Her Helmut Lang Ivory Lace Design jacket is too.
In case you want to dress like Kim Kardashian even more: leather-and-raglan ensemble, animal-printed jumpsuit, and bright pink maxi dress.