In case you haven't noticed, KKW Beauty is taking over the whole beauty game. Every product they release has hype-baes and beauty junkies from all over the world running to their computers to buy them. And who can blame them–the product line is curated by none other than Kim Kardashian-West, so it must be amazing, right?
The latest KKW Beauty release is the KKW X ARGENIS Crème Color Stick line, created with the winner of Lifetime's Glam Masters, Argenis Pinal. The 5-shade eyeshadow stick line is packed with stunning pigments that glide onto your lids like butter. Whether you want to sculpt, line, or blend, this eyeshadow stick is perfect for tying together stunning results.
KKW X ARGENIS Crème Color Sticks ($18 for one stick, $80 for the set)
If you want a stunning day glow or you're trying to serve some looks on a big night out, these creme sticks will definitely do justice. Although it's technically shadow, we can totally see ourselves rockin' these glimmering shades on our lips, or even dabbing some on as a highlighter.
While these shades are nothing short of poppin', there's one thing that makes us want to back away: the price. There's a good reason why this is one of the very few items on the KKW Beauty roster that hasn't sold out. We believe it's because no one wants to pay $18 for one small eyeshadow stick. And $80 for a set? Forget it.
Why would we pay that much for eyeshadow when we can get cheaper products at our local drugstores? People, never underestimate good ol' drugstore beauty products. Most of the time they work just as well as the big name brands. Luckily for you, we found some of the most amazing dupes to the latest KKW Beauty launch so you can keep your makeup on fleek without draining your bank account. Don't go broke in the name of beauty, check out some of our amazing drugstore beauty finds instead!
1. e.l.f Cosmetics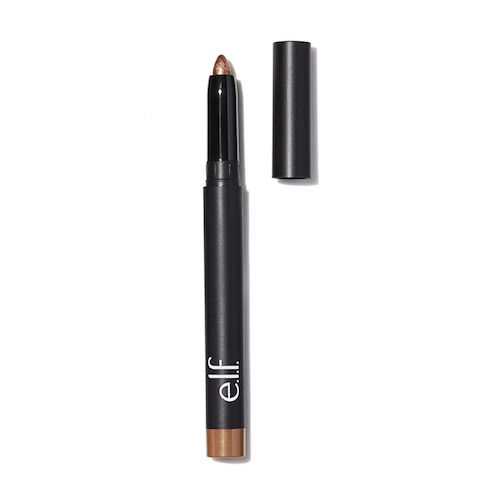 e.l.f. cosmetics No Budge Shadow Stick ($4)
e.l.f. cosmetics is an obsession for just about every beauty veteran for their top-of-the-line products at unbelievably low prices. This shadow stick glides on smoothly with absolutely no pulling on your lids and blends out to a perfect shimmer to compliment your eyes. This cream shadow stands out from the rest for it's no-budge formula, giving your eyes the ultimate glimmer all day long without smudging or fading. If you're going for a precise and sharp line, no worries–this shadow stick comes with a sharpener to keep things on-point. This shadow comes in 5 eye-popping colors (one of them already sold out!), and for only $4 each, expect us to be stocking up on them right away.
2. No7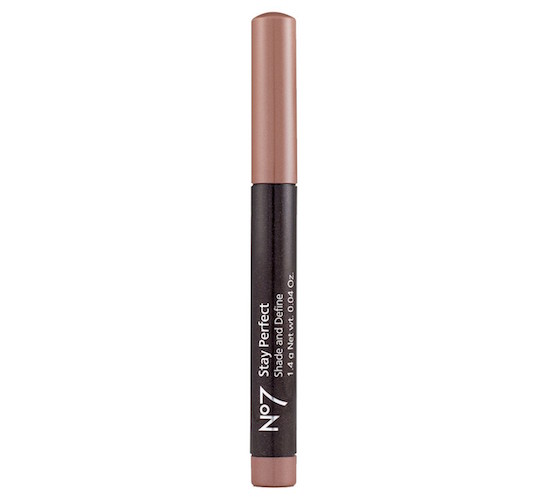 No7 Stay Perfect Shade and Define Crayon ($9.99)
This eyeshadow stick has some of the best reviews we've ever seen on the internet and there's a good reason why: texture. This eyeshadow crayon applies so smooth and delicately, you won't even feel it on your lids. It comes in 3 subtle colors that are perfect for any day-to-day look and are completely SFW for those in-office days. For just under $10, we're totally obsessing over this miracle-worker! Major beauty tip: Use the shade "Glistening Ray" on your cheekbones for a radiant highlight that will last all day long.
3. Rimmel London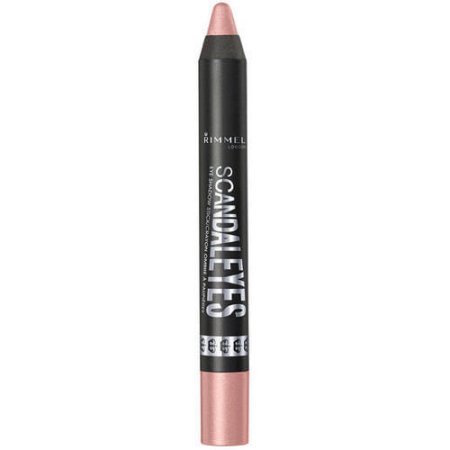 Rimmel London Scandaleyes Eye Shadow Stick ($3.97)
This luminous eyeshadow stick is perfect for creating fun and flirty looks. Not only does it last for a full 24 hours, but it's also waterproof–no rainy day can ruin your perfect shadow! It applies almost effortlessly and leaves a glowing look on your lids. Use one shadow to create a simply shimmering style or layer shades on to create a cosmic gradient of color on your lids. Currently, there are only 7 out of the 12 shades available, but keep your eyes on the lookout for a restock of this fan-favorite shadow stick.
4.  Revlon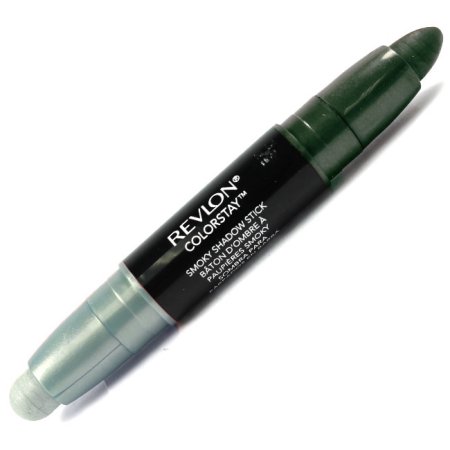 Revlon Color Stay Smoky Eyeshadow Stick ($9.98)
This eyeshadow stick comes with two full shades to create the perfect smokey eye look. You can choose from 3 gorgeous hues to create striking smokey gradients that are guaranteed to be show-stopping. They blend and glide on so smooth and won't fade, crease, or budge for a full 12 hours. You'll be left with the perfect color gradient on your lids without ever worrying about reapplying or checking mirrors throughout the day. Just two simple steps are all you need to create the smokey eye of a lifetime.
5. Maybelline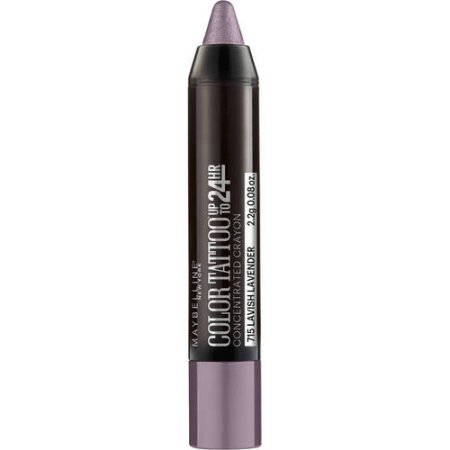 Maybelline Eyestudio ColorTattoo Concentrated Crayon ($5.94)
How could we ever make a list of ultimate drugstore beauty products and leave Maybelline out? Their products are always nothing short of iconic, and their Eyestudio ColorTattoo Concentrated Crayon is no exception. These highly pigmented shadow crayons create glowing eye looks, and their formula allows them to glide as smoothly as liquid and dry to a crease-free, budge-free finish. There are 10 captivating shades to choose from, and they definitely will not disappoint you.
Don't forget to check out these amazing drugstore dupes of the Kylie Cosmetics Matte Liquid Lipsticks!
SheFinds receives commissions for purchases made through the links in this post.