Are the Kardashian sisters on a budget?! First Kim wore $22 sunglasses (yes, run) and then Kourtney Kardashian traveled in non-couture, wearing a Rails Jesse Button Down Shirt ($119). Okay, we doubt money is an issue, but it's nice to see them in affordable duds that we can totally buy. Plus, this isn't the first time Kourt has been spotted in a Rails shirt (check out the plaid version) so it must be comfy and stylish. Or why else would Kourt wear it?! Snag yourself a size below and what spring weather follow in it's striped wake.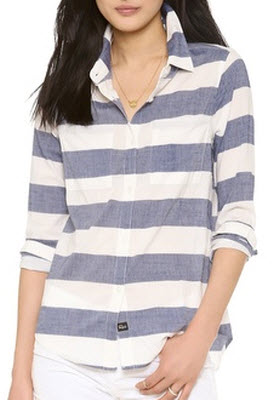 Rails Jesse Button Down Shirt ($119)
Look! I found a cheaper look-alike at The Gap: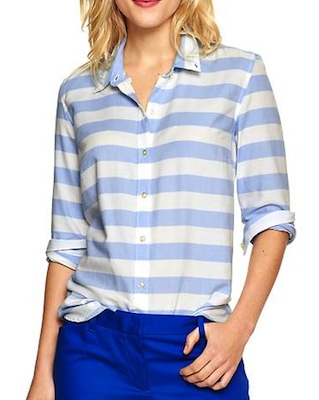 Gap fitted boyfriend Oxford shirt ($54.95)
Don't forget to shop Reese Witherspoon's awesome accessories, these Tory Burch espadrilles and Khloe Kardashian's I Woke Up Like This sweatshirt.
[Photo Credit: Splash News]