First there was Christian Siriano for Payless, then Isabel Toledo and Lela Rose joined the Payless team, but now the discount shoe retailer traveled all the way to South America to nab the coolest Colombian since Sofia Vergara–designer Silvia Tcherassi–for their latest designer collaboration, set to launch in May.  The line of shoes and handbags, priced $40-$70, will feature elements of Latin influence, like these vibrant, strappy stilettos above.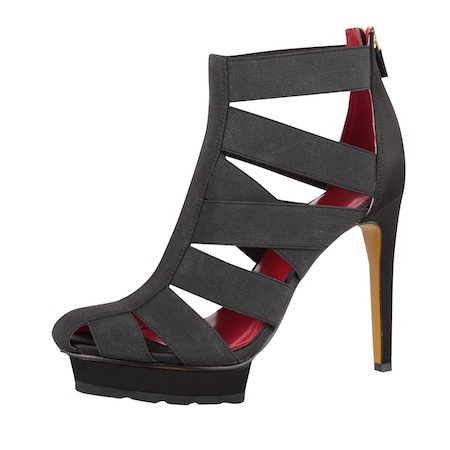 Silvia Tcherassi for Payless, Genova Sandal ($69.99)
Payless is hoping that their latest designer collab will help expand their presence in Latin America–but we're pretty sure Tcherassi's line won't have any trouble flying off the racks stateside, either. Though the full collection preview has yet to be released, Tcherassi said her line will include "key trend details like bright color-blocking, unique mesh uppers and satin ribbon details and ties." Can it be May yet?
Check out all of the latest designer collaborations, shop our roundup of the best sales and deals, or join our email list to stay up-to-date with the latest shopping and fashion news.