Jeremy Scott's debut collection for Moschino hit the runway just last week and it's already shoppable. We shouldn't be that surprised though. After all, part of his line is inspired by McDonald's, so it only makes sense that Scott would turn fast food-themed clothing into fast fashion.
There are nine pieces available now, ranging in price from an $85 french fry iPhone 5 case to a $935 Wool Blend Knit Dress, both of which Anna Dello Russo wore ahead of time to Moschino's show. (so you know they're basically street style porn).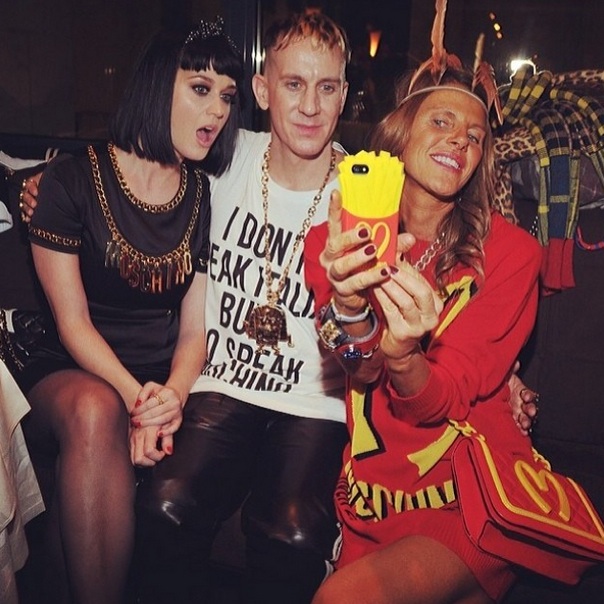 [Photo: Instagram]
But if Mickey D's isn't your thing, there are two pieces that don't have fries or the golden arches on them: a cheese doodle Cotton Jersey Dress ($715) and "I don't speak Italian but I do speak Moschino" Cotton Jersey T-Shirt ($265). We're pretty sure everyone and their mother will be trying to get their greasy french fry hands on something from this collex. So get a piece of designer McDonalds now, or just save your box next time you get a Big Mac and turn that into a chic handbag. Now THAT'S fast fashion.
For more Fashion Week, check out: every show live streaming from Paris, the clutch winning street style and shop Tory Burch's Fall 2014 collection now
[Photos: Moschino]