Anwar Hadid, Gigi And Bella's Brother, Lands A Modeling Contract
Bella and Gigi's brother Anwar Hadid joins the family biz: [Seventeen] Lena Dunham pens heartfelt letter in support of Kesha [Hello Giggles] Pump up the volume with these chic cuts! [Byrdie] Kaley Cuoco opens up about regret (re: Wedding Tattoo) [Refinery 29] Fashion Week is so over your snapchats, here's why: [Man Repeller] There's a Rihanna GIF for EVERYTHING ---> [Teen Vogue] Treat yo'self to one of these fabulous body washes — worth the splurge, we promise! [Allure] Don't forget to check out: The Clearance Section At J. Crew Factory Is Loaded With Bright March Must-Haves and Want To Prevent Wrinkles While You Sleep? Meet The Beauty Benefits Pillow [Photo: Splash News]
Lady Gaga Will Perform A David Bowie Tribute At The 2016 Grammys
Lady Gaga is set to perform a David Bowie tribute at this year's Grammy Awards <3 [Vanity Fair] This dissatisfied Kit Kat customer has a brilliant idea for how Nestle can pay her back... [USAToday] We're already obsessed with Jessica Alba's upcoming DL1961 collaboration... [Vogue] Movies + Booze makes Valentine's Day almost bearable. [Elite Daily] Way to go, Hillary! [New York Daily News] This dog is so cute, we'd totally forgive him for destroying our apartment...  [People] Gilmore Girls matriarch Kelly Bishop opens up about the role the late Edward Hermann will play in the Netflix revival. [Us Weekly] Don't forget to check out: The Verdict Is In: UGGs Are Here To Stay and PHOTO: Kim Kardashian & Amber Rose Hang Out After Kanye's Epic Twitter Rant [Photos: Splash News]
Barbie Just Got A Long-Awaited Body Positive Makeover
Finally! Barbie is now a real woman who comes in all shapes and sizes. [TIME] These old Friends had a "lovely" reunion [Vanity Fair] The new Too Faced eye shadow palette recalls wonders of childhood with delicious PB&J theme. [Temptalia] Zayn Malik congratulated Louis Tomlinson on the birth of his new son in a subtle but telling way. [Hollywood Life] This 99-year-old woman wakes up to find terrifying furry house guest. [People] Swipe right to find your next best friend ??? [Refinery29] Leonardo DiCaprio just made a new (and very powerful) friend. [Us Weekly] Don't forget to check out: Rihanna FINALLY Releases Her Highly-Anticipated Album, 'ANTI' and Shop 13 Travel Mugs That Will Make Your Morning Commute Better–Guaranteed [Photo: Mattel]
Kelsea Ballerini Is The Latest Celeb To Join Taylor Swift's Squad #Blessed
BREAKING: Taylor Swift has added a new member to her girl squad. [InStyle] Cara Delevingne's dog takes a front row seat at the Chanel couture show because, OF COURSE! [Vogue] These "Old Wives' Tales" are actually legit... [Huffington Post] Must-Have bags of 2016—have at 'em! [Who What Wear] Prepare your Netflix queue! Here's what's coming next month. [Glamour] We LOVE these perfectly pink V-day makeup looks. [PopSugar] Rob Kardashian posts a joke in response to Blac Chyna backlash. [Perez Hilton] Don't forget to check out: One Direction's Music Video For 'History' Will Give You All The Feels and You Don't Have To Be Karlie Kloss To Pull Off The "It" Boot Of The Season [Photo: Splash News]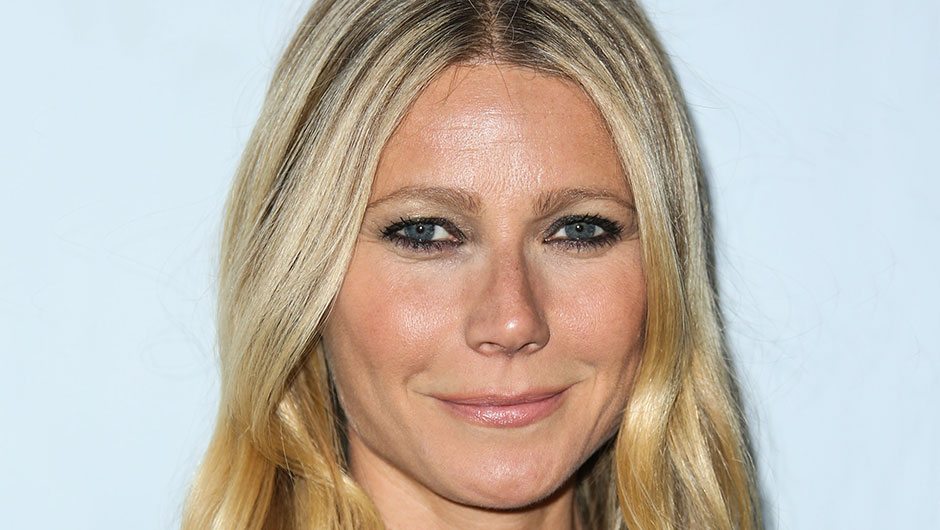 PHOTOS: Gwyneth Paltrow's AirBNB Rental Is Vacation Paradise
For a mere $8,000 per night, you can vacation like AirBNB queen Gwyneth Paltrow. [Harper's Bazaar] MAC's new collection is pretty and pink!  [Allure] The Too Faced x Kat Von D collaboration of your dreams may be in the works...  [PopSugar] These go-to snacks are a BIG no-no! [Byrdie] Here are the female movie characters you can't miss in 2016. [Bustle] These celeb face mashups are GENIUS! Beyoncé + Oprah Winfrey = #Flawless. [Elite Daily] We're beyond obsessed with Dakota Johnson's Gucci dress. [Fashionista] Don't forget to check out: What You Should & Shouldn't Pack For Your Trip To Vegas and Mark Your Calendars! Kendall And Kylie Jenner's Clothing Line Gets A Launch Date [Photo: Splash News]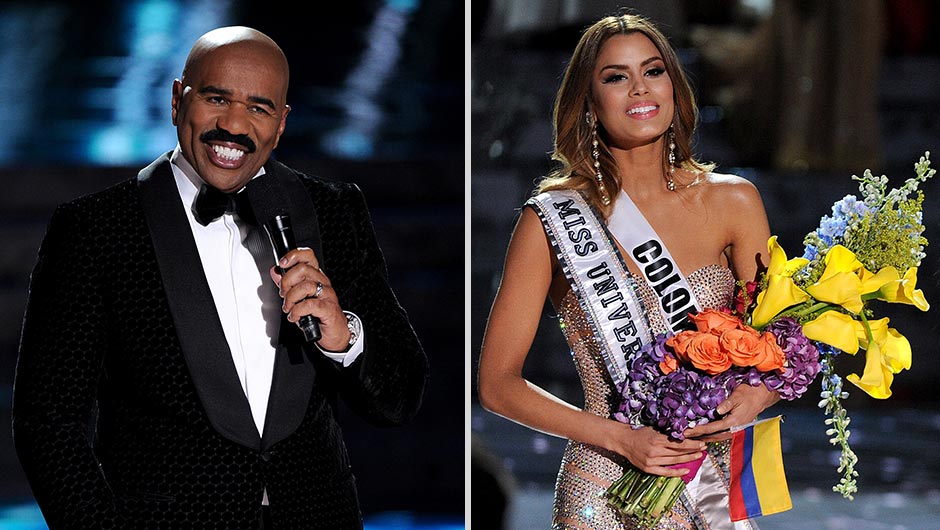 VIDEO: Miss Colombia Finally Confronts Steve Harvey
Miss Colombia told Steve Harvey that he "has to learn how to read." Wowza. [YouTube] Speed up your Starbucks run with these insider tips! [Cosmopolitan] Kendall Jenner shares her secrets to social media success. [InStyle] The key to leading a healthy life? LOTS OF CATS!!! [Upworthy] North Korea knows how to party (???). [Inhabitat] Your guide to the female CEOs of the fashion world  — we wish there were more... [Fashionista] Leonardo DiCaprio 4 Prez (of Russia). [TIME] Don't forget to check out: VIDEO: Zac Efron & His Six-Pack Are Back In The Neighbors 2 Trailer and Celebrities LOVE These Sunglasses–Grab A Pair! [Photo: Splash News]
VIDEO: The I Am Cait Season 2 Trailer Is Here!
Kendall Jenner calls Caitlyn Jenner "Mad," both mom and dad, in the I Am Cait season 2 trailer. [YouTube] Drake Bell was charged with his second DUI, may face jail time — byeee, Josh!  [Yahoo! Celebrity] New Urban Decay eyeshadow palette launches TOMORROW!!! [Refinery29] The late Alan Rickman is known for more than portraying Severus Snape — check out his best performances here: [HelloGiggles] Donald Trump's campaign song is worse than Kidz Bop... [Jezebel] This lip art is CRAY! [Total Beauty] Hailey Baldwin and Kendall Jenner are our new favorite style twins. [InStyle] Celebs react to their 2016 Oscar nominations. [Marie Claire] Don't forget to check out: 13 Of The Craziest Things Jennifer Lawrence Has Ever Said and VIDEO: Everyone Can Go Home Now Because Adele Just Shut Down Carpool Karaoke [Photo: Splash News]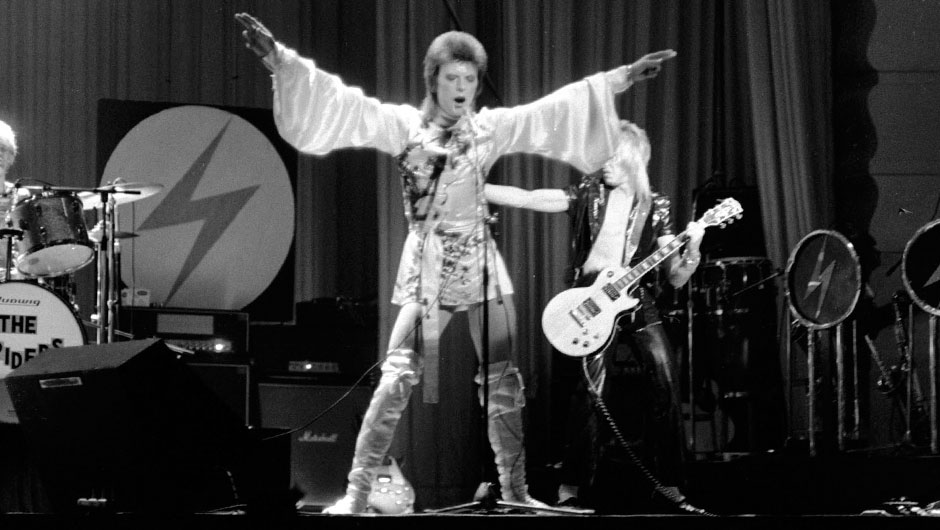 Check Out The Amazing Fashion Trends Inspired By David Bowie
David Bowie is an inspiration to us all — see how he influenced the fashion world. [Elle] Save the Last Dance turns 15 today! [E!] Starbucks might not be the most romantic V-day destination, but this year you're going to want to stop by! [Bustle] Who run(s) the world? Redheads. [Elite Daily] Check out these *secret* Netflix categories... [Fox31] This is the most adorable volunteer position EVER [Refinery29] Forget tomatoes... Tom Brady has never had a single cup of coffee! [People] Don't forget to check out: VIDEO: Adele And James Corden Tease Us With A Preview Of Carpool Karaoke and VIDEO: Jennifer Lawrence Calls Out Journalist For Using Phone During Interview [Photo: Splash News]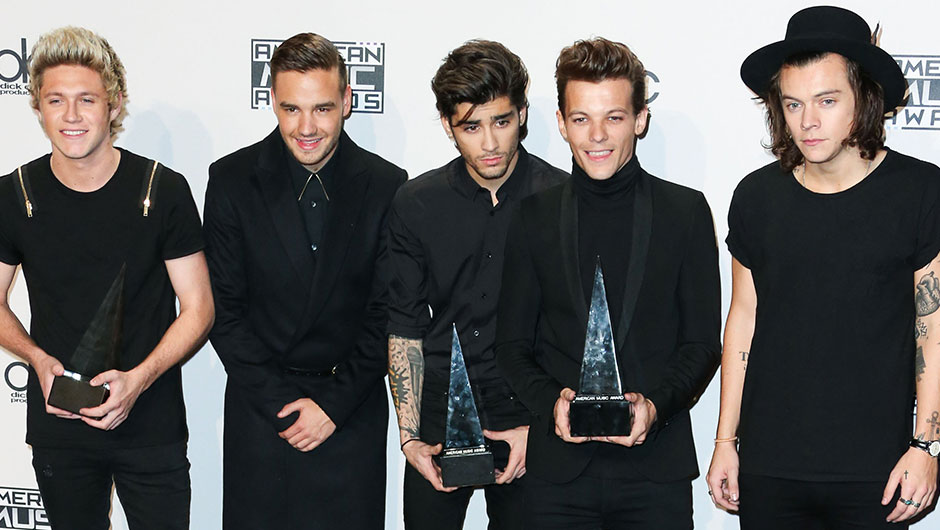 Zayn Malik Disses One Direction, Says Their Music Was 'Never Cool'
Sounds like Zayn Malik is ready to go in a different direction...  [Hollywood Life] Fuller House photos have been released — GET EXCITED! [Bustle] Balmain is kickin' it old school with its Spring 2016 campaign. Hi, Cindy! [Fashionista] Your 2016 vacation destinations are here! [The New York Times] Urban Decay x Gwen Stefani is the gift that just keeps on giving... [Temptalia] Donald Trump thinks Paris is in Germany...? [Us Weekly] Alyssa Milano schools Wendy Williams on breastfeeding etiquette  [Cosmopolitan] Don't forget to check out: DJ Khaled Is Trying To Get Kim Kardashian On Snapchat #BlessUp and VIDEO: Vin Diesel Sings 'See You Again' To Paul Walker While Accepting People's Choice Award [Photo: Splash News]
Eddie Redmayne Gives Back In The Sweetest Way Possible
Oscar-winner Eddie Redmayne supports struggling drama students. *Swoon* [The Guardian] Beauty obsessed? These memes are on-point! [Byrdie] 1880s flirting tactics were more pathetic than #NetflixandChill... [The Cut] Check out the cast of the NEW Rocky Horror Picture Show! [BuzzFeed] Jennifer Lawrence  has an opinion, and she's not afraid to voice it! [Jezebel] Ladies, let's boost that self-esteem! [Allure] Kourtney Kardashian talks post-breakup anxiety :(  [Us Weekly] Don't forget to check out: The 2016 Coachella Lineup Has Been Announced! and Celebrities With January Birthdays [Photo: Splash News]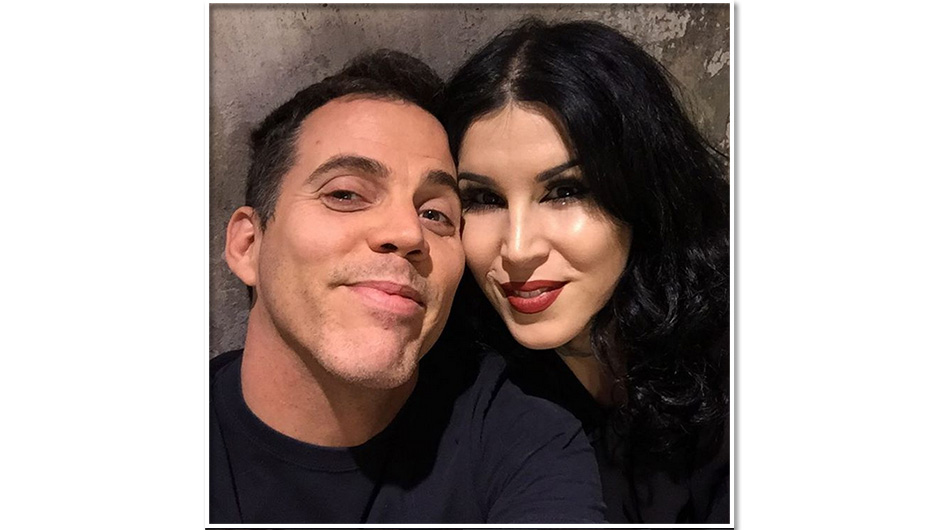 Steve-O & Kat Von D Confirm Dating Rumors On Instagram
Kat Von D. and Steve-O confirm dating rumors in cutest way possible [Us Weekly] Watch this little boy's adorable reaction to his first taste of freedom—er... bacon [Distractify] NYC shoppers will benefit from Whole Foods' unsavory mistake. [Grub Street] Stay golden, puppies! <3 <3 <3 [BuzzFeed] Mother-daughter twins, you're not alone! [Bustle] Don't worry about Kristen Stewart  clogging your Twitter feed... [Refinery29] The reason for this priest's suspension is definitely *unique*...  [The Chicago Sun-Times] Don't forget to check out: 11 Fascinating Things You Never Knew About Melania Trump, The Day Of The Month You Are Born Defines Your Personality, According To This Numerologist, and This Is The Best-Smelling Makeup Remover We've Ever Tried [Photo: Instagram]
Jennifer Lawrence Admits To Kissing Liam Hemsworth Off-Screen
Jennifer Lawrence admits to off-screen makeout sessions with Liam Hemsworth! J-Hem? LiLaw? [Yahoo!] Skip the white strips — this teeth whitening method is au natural...  [PureWow] Get a room, Blake and Gwen! <3 [Us Weekly] Troye Sivan has united Justin Bieber and Selena Gomez (in song!) [Hollywood Life] Dying for this *princely* Christmas card to make its way to our mailbox... [Vanity Fair] Teresa Giudice is so ready to spend Christmas with family after finishing out her prison sentence [People] This "adult" coloring book is exactly what you need to unleash your holiday frustrations [Bustle] Don't forget to check out 8 Ways To Print Your Instagram Photos, VIDEO: Channing Tatum And Jenna Dewan Tatum Go Head-To-Head In Lip Sync Battle and  VIDEO: Selena Gomez's 'Hands To Myself' Music Video Might Be Her Sexiest Ever [Photo: Splash News]
AMAZING NEWS: Monica And Chandler Might Be Dating IRL!
Courtney Cox and Matthew Perry (aka, Chandler and Monica) might be dating IRL ! [Bustle] Holy ****! Is cursing now a sign of intelligence?  [U.S. News] Never again will an impromptu nap interrupt your Netflix progress. All thanks to... socks? [The Daily Dot] Does this mean we can expect a Sporty Spice solo act...? [InStyle] Trader Joe's Ginger Beer lovers, we have some very sad news :( [Refinery29] Adele fans are NOT happy, here's why... [Elite Daily] Does this reprisal count as Home Alone 7..? 19...? We've lost track! [PopSugar] Get your glam on with these glittery eye shadow looks [W] [Photo: Splash News]
Kylie Jenner Makes Her Vogue Debut
Kylie Jenner follows in sister Kendall's footsteps with her first photo shoot for Vogue. [Vogue] Move over, diamonds—hot chocolate + alcohol is a girl's best friend...  [Elite Daily] Beyoncé went all out for the holidays this year—check out her crazy Christmas getup!  [E!] Kerry Washington's Hollywood home is for sale: place your bids! [People] Umm, where has Taylor Swift been hiding her SUPER HOT brother?? [Us Weekly]  Joseph Gordon-Levitt gets creative for Star Wars premiere, gives us yet another reason to love him. [The Huffington Post] Kim Kardashian wears drugstore makeup products, too! [Allure] [Photo: Splash News] Don't forget to check out: Today Is National Cupcake Day!, You Can Now Charge Your Cellphone With Your Coffee #NBD, and Kylie Jenner's Cool Commes Des Garcons Sneakers Are Shockingly Affordable
Is Ben Affleck Moving On With Sienna Miller?
Ben Affleck and Sienna Miller were spotted holding hands in between takes on set. Talk about commitment to the role! [Us Weekly] Santa's a model now, y'all! We'd sit on this Santa's lap fo' sho'. [Glamour] Funny ladies Amy Schumer, Sofia Vergara and Jennifer Aniston urge America to take action against gun violence. [E!] You won't believe what Kirsten Dunst looked like circa 1996! [Refinery29] Melissa McCarthy looks seriously amazing in the new ads for her clothing line. [Hollywood Life] Yikes... Justin Bieber forgot the words to his own Christmas song. [Cosmopolitan] Also check out: This Must-Have J.Crew Tote Is Under $85, Plus Take 30% Off Your Entire Order, Cuff Rings Are The New Jewelry Trend Blowing Up The Internet, and PHOTOS: Celebrities Showing Off Their Huge Engagement Rings
Channing Tatum Has Some Seriously Harsh Words For This Kitten
VIDEO: You have to hear the "hateful" things Channing Tatum says to this kitten. [YouTube] Your favorite stilettos are about to get a lot more comfortable! [Harper's Bazaar] Claire Danes nails Donald Trump caricature on The Tonight Show. [InStyle] This limited-edition Ava DuVernay Barbie sold out within minutes! [USA Today] Lindsay Lohan is back on the scene with her first fashion shoot in over a year... [Fashionista] H&M announced their Design Award winner. [WWD] Watch out, Selena Gomez! Justin Bieber recruits fans to help identify this mysterious Instagram beauty. [Us Weekly] Also check out: 5 Reasons Why Millennial Women Are Waiting To Commit, 7 Things You Never Knew About Victoria's Secret Pink, and Benefits Of Being A Morning Person Vs. A Night Owl [Photo: Jimmy Kimmel]
Miley Cyrus Gave Britney Spears The BEST Birthday Gift
You have to see what Miley Cyrus gave Britney Spears for her birthday this year. [Hollywood Life] Carrie Underwood joins James Corden's for carpool karaoke! [Us Weekly] There is a 45-minute long video of Nick Offerman drinking whiskey by a fireplace. Yes, this is an actual thing. [Esquire] This pediatrician has uncovered the best way to stop a baby from crying. [Refinery 29] Paris Hilton breaks the Internet with a nude photoshoot. [Harper's Bazaar] It's Christmas time in the city. You have to see the beautiful department store Christmas decorations. [InStyle] These 13 inspirational celebrity quotes about aging are a must-read. [Allure] Don't miss: Pantone's 2016 Color Of The Year Is Rose Quartz And Serenity, VIDEO: Sofia Vergara Discusses Her 'Fairytale' Wedding With Ellen DeGeneres, and Kourtney Kardashian And Scott Disick Are Back Together For The Sake Of Their Children [Photo: Splash News]
Coldplay & Beyonce Just Released A New Song (Spoiler Alert: It's Good)
Coldplay's new song with Beyonce is here and it's everything. #Yasssss [Harper's Bazaar] Watch the highlights from Chanel's most memorable international shows. [WWD] New couple alert! Selena Gomez caught Instagram flirting with NHL athlete, Tom Wilson. [Hollywood Life] A portable pizza necklace is a thing now. [The Huffington Post] Gwen Stefani's performance on The Voice will take your breath away (it sure did for Blake Shelton!). [Perez Hilton] Kylie Jenner isn't leaving much to the imagination with her latest photoshoot. [E!] These are the five easy things every woman should own. [Who What Wear] Don't forget to check out: This S'Well X Mara Hoffman Water Bottle Is Great For Gifting, Stay Skinny During The Holiday Craze In Rosie Huntington-Whiteley's Cool Sneakers, and Model Removes Six Of Her Ribs To Look Like A Cartoon Character [Photo: Splash News]
Justin Bieber Broke A Record Set By The Beatles 51 Years Ago
We knew Justin Bieber was having a comeback year, but breaking a 51-year-old Beatles record just things to a whole new level. [MTV News] Apparently, Zayn Malik liked Kylie Jenner before dating Gigi Hadid. Oh young Hollywood drama. [Hollywood Life] Anna Wintour gave a heartfelt speech about Karl Lagerfeld. [Fashionista] Adele, Jennifer Lawrence and Emma Stone had an epic girls night out. #squadgoals [Perez Hilton] These are the nine essential outfits every woman should own. [Marie Claire] Did Gwen Stefani just profess her love to Blake Shelton on national TV? [US Weekly] How to look great coming off a plane in a matter of minutes. [Vogue] Don't miss: The Best Holiday Nail Gift Sets--Because Pretty Polish Never Disappoints, Today Only! All Dresses Are 25% Off At Anthropologie, and The NET-A-PORTER Sale Is Happening Right Now--Save Up To 50% Off Balmain, Chloé, More. [Photo: Splash News]
Drop Everything Because Creme-Filled Oreo Churros Are A Thing Now
Creme-filled Oreo churros are a thing now and we need them immediately. [People] Apparently, Missy Elliott feels some type of way about Nicki Minaji because she's throwing shade at her. [Perez Hilton] Here's a complete breakdown of the costumes in the final The Hunger Games film. [Fashionista] Get a first look at Kristen Stewart playing Coco Chanel. [Harper's Bazaar] Jennifer Lawrence wants you to dance with her in this infomercial with Jimmy Fallon. [InStyle] Every millennial needs to watch these 10 '90s movies. [Who What Wear] Kelly Clarkson's baby is already a superstar in her latest music video. [MTV News] And don't forget to check out: 15 Gifts Every Workout Lover Will Appreciate, The One Thing You Should Never Do When Popping A Pimple, and You May Not Need Another Black Coat, But Splurging On A Plaid One Is Perfectly Acceptable [Photo: J&J Snack Foods Corp.]
Could There Be Wedding Bells For Kylie Jenner And Tyga?
Are Kylie Jenner and Tyga about to tie the knot? [Hollywood Life] Harry Styles finally answers whether or not the One Direction single "Perfect" is about Taylor Swift. [MTV News] This nail polish may look like a regular color in the bottle, but you have to see how it looks when you put it on. [Refinery 29] The trick to Kim Kardashian's flawless waves--revealed! [Allure] This campaign is using Disney princesses to portray a very important message about stereotyping. [Bustle] PSA: There's a way to snap a selfie without holding your phone. [Pure Wow] Who What Wear named Olivia Palermo Celebrity Street Style Star of the year. [Who What Wear] Don't forget to check out: VIDEO: Adele Debuted Her Music Video For 'When We Were Young', Looking For A Lipstick That Doesn't Dry Your Lips Out? Try LAUREN+VANESSA, and 5 Common Beauty Complaints That Actually Signal Something May Be Wrong With Your Health [Photo: Instagram]
Missy Elliott Just Released Her First Music Video In Seven Years
PARTY ALERT! Missy Elliott just dropped her new music video for "WTF (Where They From)". [Bustle] Jennifer Lawrence shares with Vogue why even she feels lonely on Saturday nights. [The Cut] Are you using your Beautyblender wrong? [PopSugar Beauty] To all you Jelena fans, Justin Bieber's latest single "No Pressure" is about wanting Selena Gomez back. [Hollywood Life] Justin Timberlake and Jennifer Aniston surprised Ellen DeGeneres for her 2,000th episode! [People] Do your brows fit your face?! [Allure] Kendall Jenner is making UGG boots cool again. [Who What Wear] And don't forget to check out: Sperry's Salt Water Duck Boots Are The Perfect One-For-Me, One-For-You Gift, Model Maria Borges Makes Victoria's Secret History By Rocking Her 'Afro Natural Hair', and Watch Out Starbucks, Dunkin' Donuts Just Released Their Own Holiday Cups [Photo: Splash News]
Could This Be Selena Gomez's New Boyfriend?!
Selena Gomez was holding hands with Gigi Hadid's friend Samuel Krost last night. New BF alert?  [Hollywood Life] Obama just posted his first Facebook status (and no, it's not a meme)! [MTV News] The first trailer for Finding Dory is here! Can't wait to see this movie. [Perez Hilton] M.A.C.'s Dark Desires collection is out and it's stunning. [Temptalia] Want to work out like one of the Victoria's Secret Angels? Here's a playlist inspired by the upcoming fashion show. [Vogue] We can't stop laughing at Nick Offerman reading Oprah's list of Favorite Things. #Priceless [Hello Giggles] FYI: Clip-on man buns are a thing... and we don't know how to feel about them. [Buzzfeed] And don't forget to check out: Caitlyn Jenner Reveals Her Latest Emotional Milestone At Glamour's Women Of The Year Awards, 13 Tech Gifts That Are Perfect For Any Girl On Your List, and 7 Things To Consider If You Can't Decide On A Wedding DJ Or A Band [Photo: Splash News]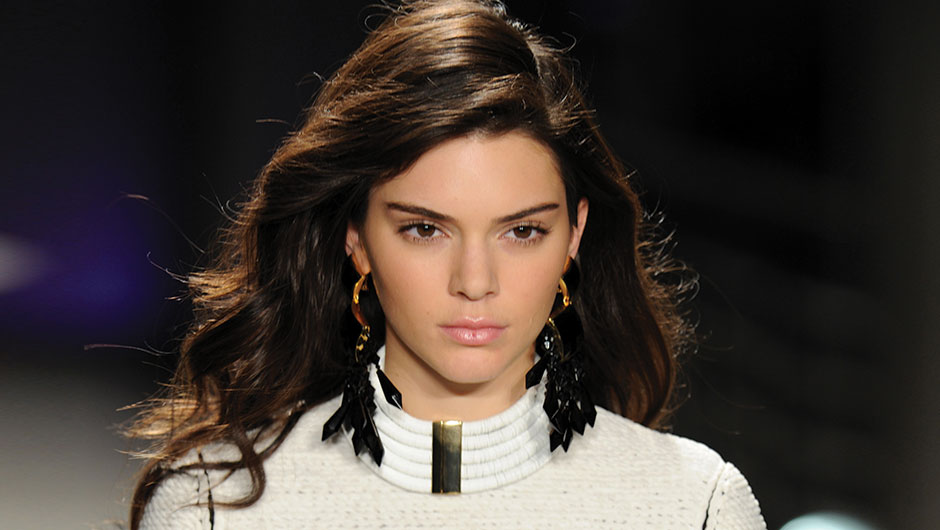 It's Official: Kendall Jenner Will Walk In The Victoria's Secret Fashion Show!
It looks like Kendall Jenner will walk in this year's Victoria's Secret Fashion Show! PS-Happy birthday, Ms. Jenner! [Elle] However, Rihanna won't be performing anymore and has been replaced by Ellie Goulding. [WWD] Justin Bieber confessed in an interview that he will never stop loving Selena Gomez. [Hollywood Life] Angelina Jolie and Brad Pitt opened up about their marriage and it will melt your heart. [InStyle] This is why some of us bruise more easily than others. [Refinery 29] The new One Direction song was just released! This is not a drill. [Teen Vogue]  On Jimmy Kimmel Live!, parents tell their children that they ate their Halloween candy and we're literally laughing out loud. [Hello Giggles] Don't forget to check out: This Philosophy Face Cream Needs To Be In Your Beauty Arsenal Come Winter, Believe It! Olivia Culpo's Cute Plaid Coat Is Really Only $55, and Can You Tell Which Shearling Boots Cost $317 More Than The Other? [Photo: Splash News]
It's Confirmed: Sam Smith Is Taking A Break From The Music Industry
Sam Smith just announced that he's taking a break from music to focus on his dating life and being 23. [MTV News] And executive producer of The Walking Dead just confirmed a MAJOR fan theory is true! [Perez Hilton] Black Shelton and Gwen Stefani perform Drake's "Hotline Bling" and it's... interesting. [Us Weekly] The 10 secrets to mastering Kim Kardashian's makeup look. [Harper's Bazaar] Kate Spade just announced a surprise sale of up to 75% off starting from now until October 29th! [Kate Spade] Kendall Jenner's brunch outfit is #goals. [Teen Vogue] Juicing is old news. The latest in the game is Brothing. [Man Repeller] And don't forget to check out: Hurry! Kate Hudson's Fabulous Shearling Coat Is Only Available In One More Size, Hurry!, Kate Hudson's Fabulous Shearling Coat Is Only Available In One More Size, and Confirmed: Ricky Gervais Is Hosting The 2016 Golden Globes [Photo: Splash News]
The Internet Is Trying To Make Pumpkin Spice Hair Happen
Yep, people are really dying their hair "pumpkin spice" red. [Refinery 29] Zooey Deschanel revealed the name of her newborn daughter, and it's just as quirky as you'd expect! [ET Online] These ankle boots already have a 3,000 person waiting list. [Who What Wear] Michelle Phan doesn't want to make YouTube videos anymore... what?! [Fashionista] Nobody puts Bindi Irwin in the corner! The DWTS competitor got a standing ovation for her Dirty Dancing routine last night. [People] Raven Symoné just broke up with her longtime girlfriend AzMarie Livingston. [Daily Mail] Aw! Ahmed Mohamed went stargazing with President Obama last night. [MTV News] And don't forget to check out: Every Bride-To-Be Needs Jamie-Lynn Sigler's Headband For Her Bachelorette Party, Can You Tell Which Lace-Up Flats Cost $565 More Than The Other?, and This New Korean Nail Art Trend Is Absolutely Stunning--And Mesmerizing. [Photo: Instagram]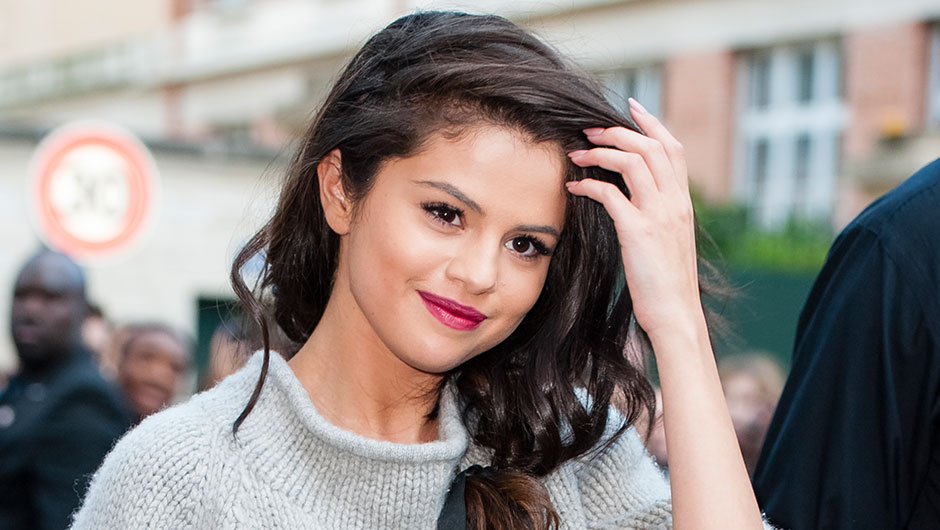 Selena Gomez, Rihanna & The Weeknd Are Performing At The Victoria's Secret Fashion Show
Selena Gomez, Rihanna, and The Weeknd are performing at the 2015 Victoria's Secret Fashion Show! [Hollywood Life] #Major: Zac Posen is launching his first makeup collection with MAC! [Marie Claire] Emilia Clarke was named Esquire's "Sexiest Woman Alive 2015". [Yahoo! News] Times are changing! After 62 years, Playboy is done publishing nude photos. [InStyle] You can now buy the same falsies as the Kardashians at Sephora! [Allure] Adam Levine debuted his new bald look on The Voice, and yes, there are already a ton of memes. [Perez Hilton] One Direction teased their new song and it's in question about whether or not it's about Taylor Swift?! [Digital Spy] And don't forget to check out: The Original Singing Voices From Aladdin Reunite 23 Years Later To Perform 'A Whole New World', The Sweetest Celebrity Pregnancy Announcements Of All Time, and Alessandra Ambrosio's Indigo Dress Is Perfect This In-Between Fall Weather That's Happening Right Now. [Photo: Splash News]
Ronda Rousey Is Not A Fan Of Justin Bieber
It's safe to say that Ronda Rousey will not have Bieber fever any time soon. [Perez Hilton] Rihanna dropped a MAJOR bombshell about her upcoming album! [Harper's Bazaar] Taylor Swift isn't on the bleachers anymore--she just landed her first GQ cover. [MTV News] Just when you think you've heard it all, a man was reported for being "too high" when he was found in a pile of Doritos. [CBS News] Meryl Streep and Lindsey Lohan, two women who would seem like total opposites, talk about what it's like working together. [W Magazine] If we're dreaming, let us. Because, a one-way ticket to Europe may only cost us $69 in our near future! Bon voyage! [Cosmopolitan] This woman who was turned into a viral meme and made fun of is speaking out. [Glamour] And don't forget to check out: Selena Gomez Opens Up About Her Lupus Diagnosis & Chemotherapy Treatment, H&M's Beauty Collection Is Finally Here!, and 14 Millennial Abbreviations You Need To Keep In Your Daily Vocab. [Photo: Splash News]
Rihanna Throws Shade At Drake In Her Vanity Fair Interview
Rihanna has something to say about Drake... claiming that her last "official" boyfriend was Chris Brown. [Vanity Fair] Justin Bieber has a new dance called the #CollabDance that he wants everyone to learn. [MTV News] Karl Lagerfeld explains why he's devoted to Chanel for life. [Who What Wear] Kylie Jenner has a heartfelt reason behind wearing blue lipstick. [Glamour] Bindi Irwin's tribute to her father left all of us in tears. [Hello Giggles] Jimmy Fallon teaches basic math by using pop culture references and it's genius. [Facebook] A teen demands mac n' cheese and it does not end well... [The Cut] And don't forget to check out: Two Sales Are Happening Right Now At LOFT--Yes, Really, Sephora Launched A Korean Beauty Department And It Is Heaven, and 6 Things The Groomsmen Can Do. [Photo: Splash News]
Wait, Are Jennifer Lawrence And Liam Hemsworth Dating?!
Could it be true that our fave Hunger Games co-stars, Jennifer Lawrence and Liam Hemsworth, are dating?! [Hollywood Life] This is why Ed Sheeran won't be writing for One Direction anymore. [MTV News] Michelle Obama hosted the Glamour panel last night and she slayed, "If I had worried about who liked me and who thought I was cute when I was your age, I wouldn't be married to the president of the United States." [The Cut] Chris Brown wants his fans to learn from his mistakes. [MTV News] Sarah Jessica Parker brought Carrie Bradshaw back from the dead at the Fall Gala Ballet last night. [Harper's Bazaar] Jennifer Berry, the woman who threw her own baby out the window, is being investigated for another possible baby's death?! [People] Don't forget to check out: 10 First-Apartment Essentials They Forgot To Sell At Bed Bath & Beyond, Kim Kardashian Reveals A Potential Name For Her Baby Boy, and 7 Tips For Changing Your Last Name. [Photo: Splash News]
Nicki Minaj Is Starring In An ABC Family Comedy Series Based On Her Life
Nicki Minaj will be starring in an ABC Family comedy about her family life in Trinidad and her move to Queens, NY that made her a star. [Hollywood Life] Every place you can get free coffee in honor of National Coffee Day today. Do we need to say more?! [People] Demi Lovato is looking better than ever on the cover of Complex. Plot twist: it involves Lovato topless and an inflatable banana...? [MTV] MAC's new holiday collection is all you want for Christmas this year (and yes, Mariah Carey IS involved in it too). [Popsugar] Disclosure just released their new music video featuring Lorde and you HAVE to watch it asap! [Facebook] S/O to the guy who proposed over a game of Monopoly! #allthefeels [Marie Clare] Sean Astin confirmed that the rumors are true! There's going to be a Goonies sequel! [Perez Hilton] And don't forget to check out: Drop Everything! Loeffler Randall Handbags Are 40% Off For The Next 24 Hours With Our Exclusive Code, Today Is The Last Day To Shop Old Navy's More Is More Event--Up To 40% Off Everything, and 8 Quotes That Accurately Describe Our Feelings About Coffee. [Photo: Splash News]
Miley Cyrus And Kim Kardashian Are Going To Be Neighbors
It's about to be a block party in the USA! Miley Cyrus and Kim Kardashian are going to be neighbors?! [Marie Claire] Selena Gomez admits that her Internet fat-shamers are what inspired her latest album "Revival." [Hollywood Life] What happens with Adele and Sia collaborate on a song together?! Chills. [Refinery 29] #TBT to the complete evolution of the Victoria's Secret catalog. [Harper's Bazaar] Kanye West wants you to know that sweaters are f*cking important. [The Cut] Not even Portia de Rossi is safe from her wife Ellen DeGeneres' pranks! [InStyle] And don't forget to check out: Moleskine--Makers Of The Most Amazing Notebooks Ever--Now Makes Bags!, Reese Witherspoon Revealed She's Opening A Draper James Store, and 5 Ingredients That Will Make Your Mac & Cheese Next-Level. [Photo: Splash News]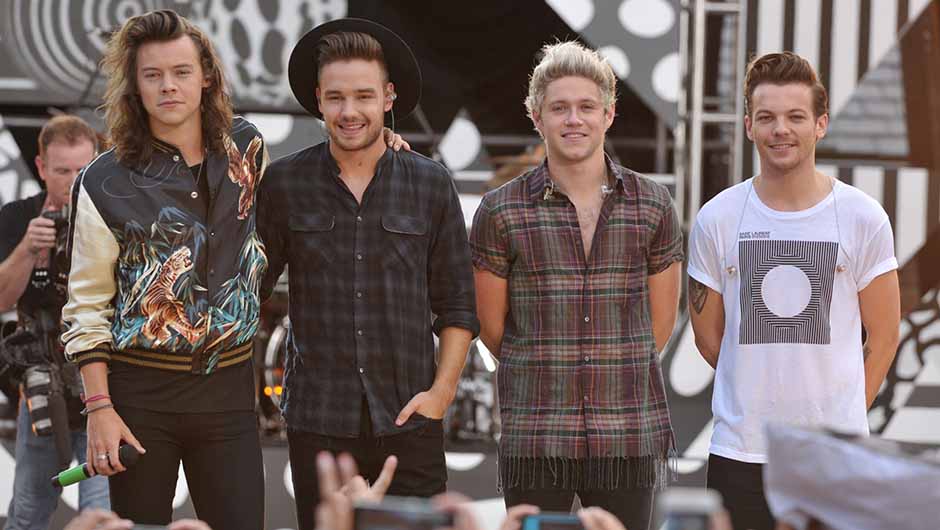 The Name Of One Direction's Next Album Is…
Get excited, One Direction fans...your favorite boy band just released the title of their fifth album! [MTV News] MAC released a video for the MACnificent Me contest winner's makeover, and the whole process will bring you to tears. [PopSugar] On this day, back in 1994, the very first episode of Friends premiered. #nostalgic [FRIENDS TV Show] The world's oldest panda just celebrated his 30th birthday, and it's the cutest thing we've ever seen. [People] Kevin Hart tries to imitate David Beckham in H&M's latest campaign. [InStyle] Angelina Jolie and Brad Pitt just announced they are in the process of adopting another child! [Marie Claire] And don't forget to check out: You May Have Been Pronouncing Nutella Wrong Your Entire Life, Now That It's Officially Fall, You Can Finally Start Wearing Buffalo Plaid, Baby!, and How To Recreate The Fresh Out Of The Shower, No Makeup Look From The Milly Runway. [Photo: Splash News]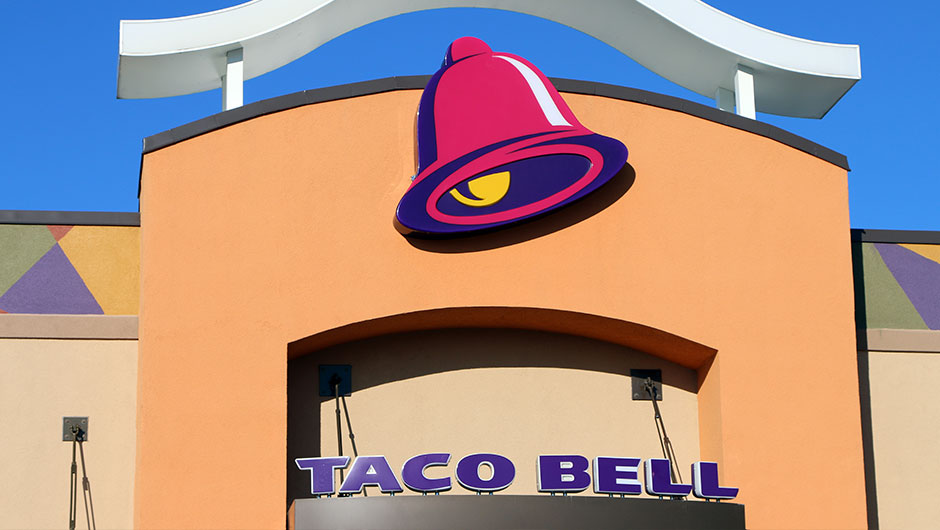 The First Taco Bell To Serve Booze Is Officially Open
Chicago is the first location where Taco Bell will be serving alcohol. [Grubstreet] Beyonce and Blue Ivy are taking over Italy and it's the cutest thing we've ever seen. [Perez Hilton] Tyra Banks does a no-makeup photoshoot and looks flawless. [People] Emma Stone in Easy A will always be our spirit animal. [MTV] Time to guilt-free shop for these beauty products that are under $10! [Refinery29] Selena Gomez reveals the truth about her and Justin Bieber. [Teen Vogue] And don't forget to sign up for our newsletter! [Photo: Shutterstock]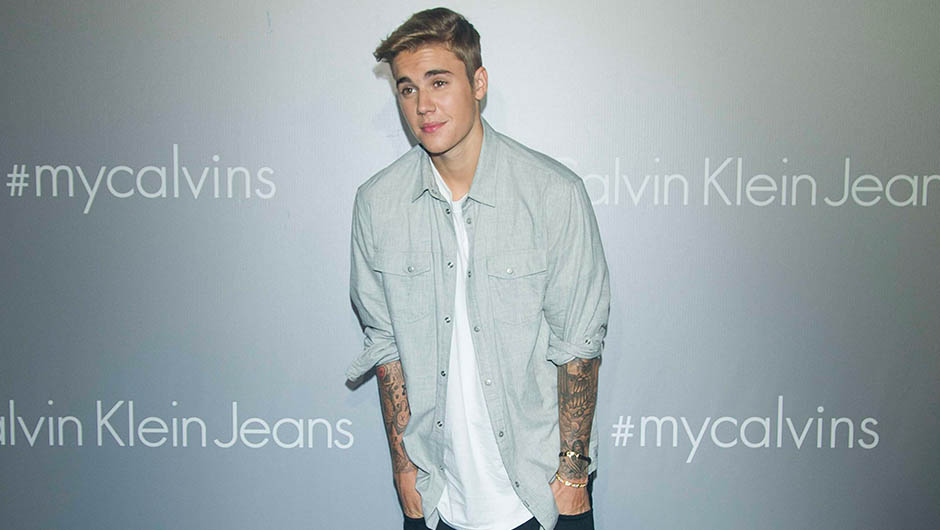 Justin Bieber Crashes A Bachelorette Party In Vegas
PHOTOS: Justin Bieber crashes what might just be the Bachelorette party of the year. [Hollywood Life] Bindi Irwin does an impressive tribute for her father, Steve Irwin, on Dancing with the Stars--he would be so proud! [People] Carpool karaoke starring Stevie Wonder leaves James Cordon in tears. [Perez Hilton] All we want for Christmas is the new Tarte Holiday 2015 palettes. [Temptalia] The bromance between Justin Timberlake and Jimmy Fallon continues... [Perez Hilton] 7 butt workouts that will leave you just as bootylicious as Beyonce herself. [StyleCaster] And don't forget to sign up for our newsletter! [Photo: Splash News]
See The First Photo Of Justin Timberlake and Jessica Biel's Adorable Son, Silas!
Silas, Justin Timberlake and Jessica Biel's baby, is the cutest elephant we have ever seen. [Yahoo! Celebrity] There might be love in paradise for Rihanna and who...? [Harper's Bazaar] If you think you had bad boyfriends, let's not forget that Elaine from Seinfeld had 52! #ThrowbackThursday. [PopSugar] Ouch... Caitlyn Jenner wasn't invited to Kylie Jenner's high school graduation! She had something to say to Kris Jenner about this one. [E!] Remember when Bruno Mars wanted to be a billionaire, so freaking bad? Well, he's certainly come a long way...he's been offered to perform at the Superbowl 50 Halftime Show. [InStyle] From President of the U.S., to full-time father, Obama turns into a "crybaby" over Malia going away for college. [NYmag] And don't forget to sign up for our newsletter!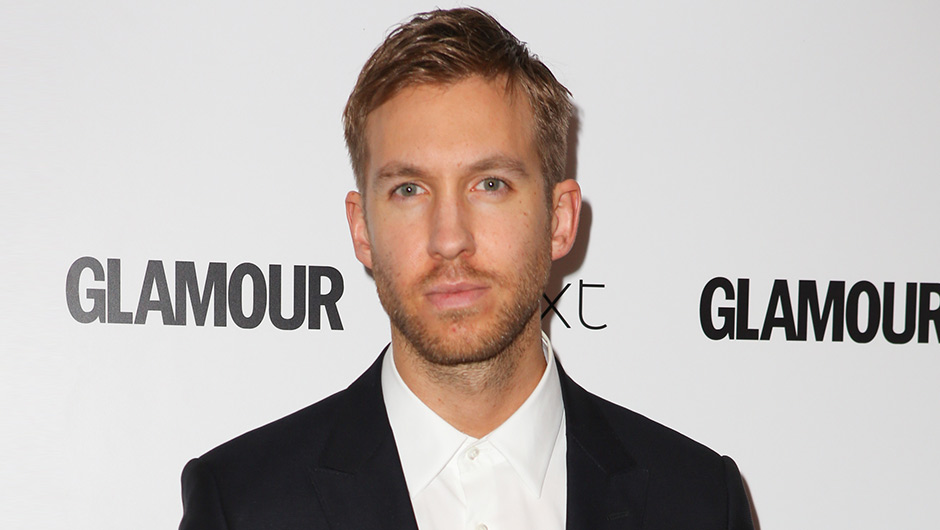 VIDEO: Calvin Harris Babysits Taylor Swift's Cats
Calvin Harris recorded snaps of Taylor Swift's cats while she was away and it's pretty cute! #relationshipgoals [YouTube] Carrie Bradshaw's apartment is for sale and it's as perfect as you imagined--see pics! [E!] Robin Thicke posted his new music video with Nicki Minaj. We wonder if the song is about his 20-year-old girlfriend....[Perez Hilton] WHOA: Gigi Hadid did the ultimate walk of shame from Joe Jonas' house on Wednesday without any shoes on! [DailyMail] Stop everything you're doing because Fresh Prince Of Bel-Air is making a comeback and Will Smith is involved! [Complex] Rhianna is joining The Voice as a "key advisor" to judges Gwen Stefani, Adam Levine, Blake Shelton, and Pharrell Williams...whatever that means. [Elle] And don't forget to sign up for our newsletter!  [Photo: Splash News]
VIDEO: Gigi Hadid Stars In Calvin Harris' 'How Deep Is Your Love' Music Video
Not sure what is happening in the "How Deep is Your Love" music video, but Gigi Hadid might have come back from the dead? [Youtube] C.Wonder is BACK and under the design direction of Brad Groeski! Find out the one and only place where you can buy the brand. [Fashionista] Talk about #TBT: Drake reunited with his Degrassi crew in Toronto at the We Are Disorderly premiere. [Us Weekly] Delia*s is gearing up for a comeback in a MAJOR way. [Racked] Now that Maddie Ziegler conquered the dance world, she's onto modeling. [Elle] People have a lot to say about the Jumanji remake that's happening without Robin Williams. [E!] And don't forget to sign up for our newsletter! [Photo: Splash News]
110-Year-Old Woman Claims The Secret To A Long Life Is Miller High Life
Agnes Fento, who just turned 110, has been drinking 3 Miller High Lifes a day with a shot of scotch for the past 70 years. [Thrillist] Trade in your boring flip-flops for Vanessa Hudgens' super cute studded Vince Camuto sandals! [The Budget Babe] Iggy Azalea admitted to getting a nose job in an interview with Seventeen and said, "I'm not denying it. Denying it is lame." [Us Weekly] Coach will put on its first runway show ever at NYFW this September. [Fashionista] Drake wore a "Free Meek Mill" shirt at OVO Fest last night! Should we expect another rap battle? [Complex] Sales of Kim Kardashian's selfie book are not doing so hot...[Racked] Louis Tomlinson of One Direction announced on stage at Good Morning America that he will be a dad. Aw! [Seventeen] And don't forget to sign up for our newsletter! [Photo: Flickr]
Everyone Is Flipping Out Over This Dog That Looks Like A Bear
Tonkey is the world's new puppy obsession and he has over 100,000 followers on Instagram. [Instagram] For their fall campaign, Rag & Bone demolished a vintage Porsche 911. Why didn't anyone try to stop them?! [Youtube] One editor tattooed her lips to look like Rosie Huntington-Whiteley. Will this be a new beauty trend? Or even worse, social media challenge? [Cosmopolitan] Amanda Seyfriend chopped of her pretty, long blonde hair. [Perez Hilton] The first trailer for the next big book-turned-movie, Room, is here and it will leave you with chills. [Youtube] SoulCycle is going public! Here are ten things we learned from the company's IPO. [Racked] It happened: Kris Jenner finally met Caitlyn Jenner. [HollywoodLife] And don't forget to sign up for our newsletter! [Photo: Instagram]
John Stamos & Lori Loughlin Reunite For Fuller House
Filming for Fuller House is underway and Uncle Jesse and Aunt Becky ar BACK! [Instagram] Uh-oh, Jane Birkin doesn't want her name associated with Hermes Birkin bags anymore... [Fashionista] We totes see why Taylor Swift is dating Calvin Harris. His body is smokin' in the latest Emporio Armani campaign. [Independent.co] Bad news: apparently there is such a thing as too much avocado. [Yahoo!] But why is Goop making rap-inspired clutches? [Racked] Topshop will no longer use this too-skinny mannequin. [Vogue] Manolo Blahnik's debut clutch collection is inspired by his most iconic heels. [Popsugar] And don't forget to sign up for our newsletter! [Photo: Instagram]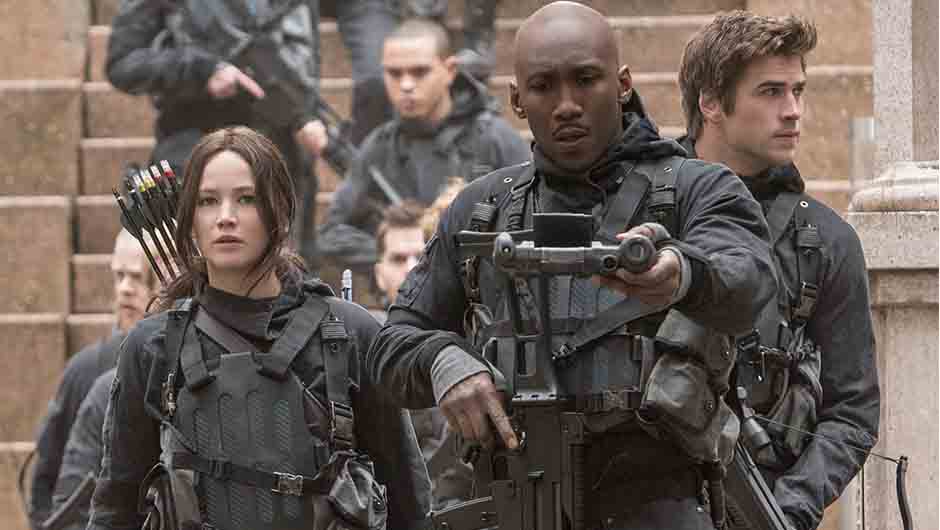 VIDEO: The Hunger Games Mockingjay Part 2 Official Trailer Is Here!
The official trailer for The Hunger Games: Mockingjay Part 2 is here and it looks EPIC. [Youtube] Speaking of videos, here's the music video for Demi Lovato's "Cool For The Summer." [Youtube] Ariana Grande just announced her new line of perfume and apparently it doesn't smell like donuts... [Instagram] Get a first look at Delia*s new clothing--does the store still love the '90s?? [Elle] Ashley Tisdale is launching a fashion blog, The Haute Mess, coming soon. [Instagram] Tory Burch is launching a sports line, Tory Sport. [Vogue] James Franco is writing a book dedicated to Lana Del Ray. Say what?!  [TorontoSun] Scott Disick was spotted getting dinner with his oldest son, Mason. [PerezHilton] And don't forget to sign up for our newsletter [Photo: Murray Close]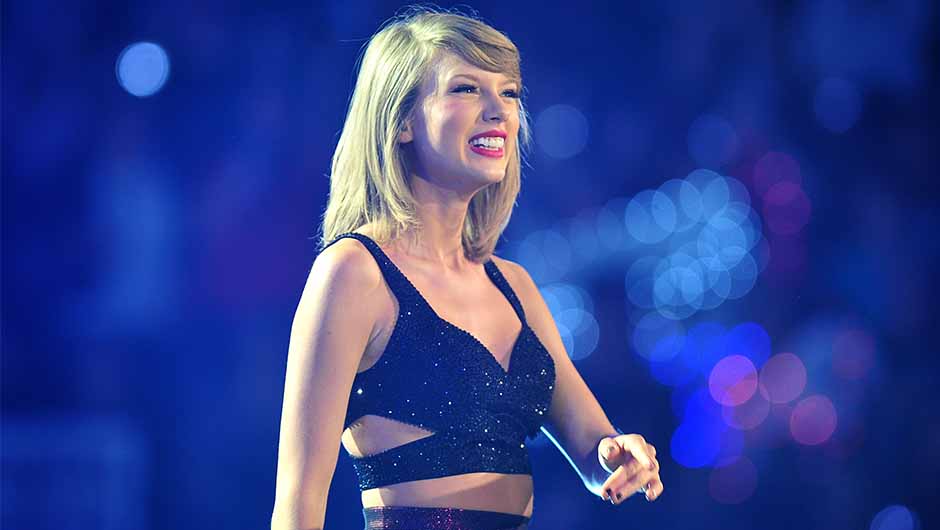 Taylor Swift Can Now Add Fashion Designer To Her List Of Talents
Taylor Swift is launching a clothing line! Too bad it will only be sold in China...for now. [CNN Money] The MTV VMA nominations are here! Guess who's up for the most awards? [Access Hollywood] Miss Piggy breaks it down to Rhianna's 'B*tch Better Have My Money' and she totally kills it. [Youtube] Karlie Kloss is launching her own Youtube channel! Prepare for BTS action from runway shows, photo shoots and more. [StyleCaster] Is this the drummer from Blink 182 or Adam Levine?! Where did your hair go, Adam? [Instagram] Lindsay Lohan wears one of the weirdest bathings suits ever. Is it lingerie? A matching set? The jury is out...[PerezHilton] Your fantasy is Mark Rantal's reality. He just celebrated eating Chipotle for 106 days in a row. Woah! [People] And don't forget to sign up for our newsletter! [Photo: Splash News]
VIDEO: Tina Fey & Amy Poehler's Sisters Trailer Is Epic
The trailer for Amy Poehler & Tina Fey's new movie Sisters is here! Can you believe these two haven't been on screen together in 7 years?!  [Youtube] Speaking of sisters, Kendall and Kylie Jenner pose for Balmain's sibling-themed fall campaign. [Fashionista] The 2015 Emmy nominations were announced today! See the complete list of nominees. [Emmys] Lily-Rose Depp, daughter of Johnny, is the new face of Chanel. She's 16-years-old, nbd. [Stylewatch] Here's a mashup of Countess Luann de Lesseps best "don't be uncool moments." Thanks, E! [E!] Blake Lively posted a photo to Instagram wearing a purple bikini and breastfeeding her dauhter. She's clearly a multi-tasking momma! [Instagram] Jimmy Fallon and Amy Schumer get "emotional" and its is hysterical! [Youtube] And don't forget to sign up for our newsletter! [Photo: YouTube]
Bethenny Frankel & Eric Stonestreet Are Dating–Is This Really Happening?
Bethenny Frankel is reportedly dating Eric Stonestreet, aka Cam from Modern Family! [Fox News] Ben Higgins will star on The Bachelor next season! We know a LOT of girls ready to throw bows for his heart. [Access Hollywood] Watch your back, Sephora. Birchbox is planning to open more brick-and-mortar stores. [TechCruch] OMG--Jimmy Fallon almost had his finger amputated an put his show on pause for two weeks. [YouTube] Kim Kardashian will NOT be naming her baby South West, and the reason behind why will give you a good laugh. [ABC News] The Beibz defended Kylie Jenner on Instagram after she posted a selfie with cornrows in her hair. [UsWeekly] NYFW gets a new logo and the colors look very similar to another New York City establishment. [WWD] And don't forget to sign up for our newsletter! [Photo: Splash News]
Games Of Thrones Star Maisie Williams Gives An Awesome Speech On Gender Equality
Masie Williams gives an amazing speech on gender equality at the #LikeAGirl conference on Tuesday. [Youtube] Guess which supermodel's daughter just made her modeling debut in Vogue Italia? [Instagram] Liam Hemsworth is dating his co-star, Maika Monroe! The two were seen making out on the Fourth of July. [Inquistr] Mark Zuckerburg announced a new Facebook update that allows you to only see what your best friends are doing as well as discover new pages. [Facebook] So sad: Kourtney Kardashian had Scott Disick's clothes moved out of their home today. [Us Weekly] Want Jessica Alba, Jennifer Aniston or Gwyneth Paltrow's clothes? You can buy them at the goop closet sale. [Racked] And don't forget to sign up for our newsletter! [Photo: Youtube]
Rachel McAdams & Taylor Kitsch Are Dating!
After being seen out in public on a dinner date about a month ago, it's finally confirmed that Rachel McAdams and Taylor Kitsch are dating! [Cosmopolitan] Whoa--bubble wrap will no longer make a sound when you pop it. RIP favorite childhood pastime. [Refinery29] Kim Kardashian is rebranding her website with her married name, Kim Kardashian West. [Racked] This model with down syndrome just landed her frist campaign! [InStyle] Brody Jenner talks about how he has a closer relationship with Caitliyn than he ever did with Bruce. [Us Weekly] Pain is beauty, but not anymore! Here's 5 tips on how to keep your heels from hurting. [Her Campus] Channing Tatum didn't pose with his wife on the red carpet at the Magic Mike XXL premiere in Amsterdam. Do we see another celeb divorce in the near future?! [Perez Hilton] And don't forget to sign up for our newsletter! [Photo: Splash News]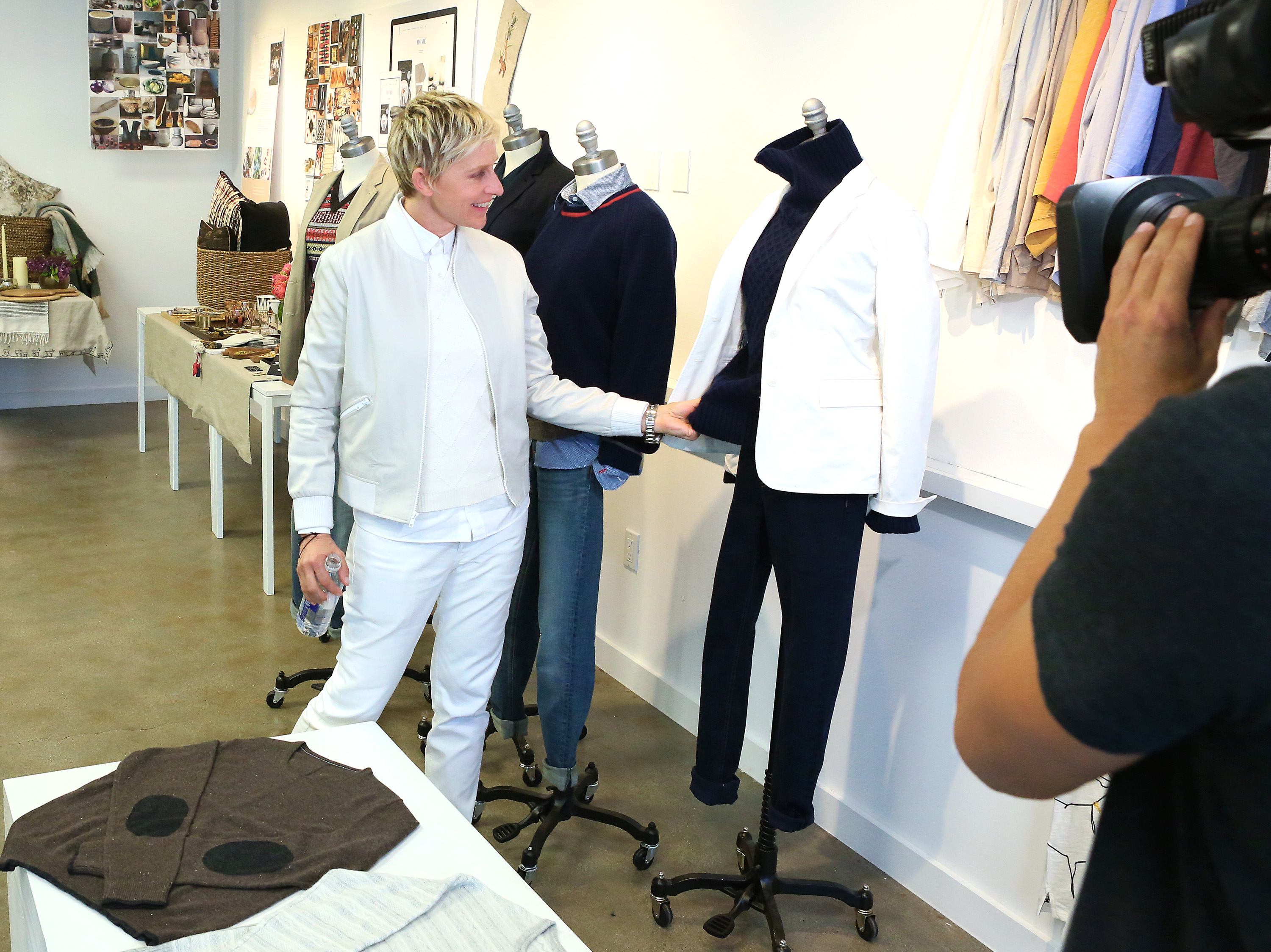 Ellen DeGeneres Launched Her Lifestyle Brand Today!
Ellen DeGeneres launched her lifestyle brand, ED, today and it covers everything from clothes to throw pillows! [ED by Ellen] Mario Testino will take the official photos for Princess Charlotte's christening. [Express] Iggy Azalea and Britney Spears go at in on Twitter about why "Pretty Girls" didn't make it to the top of the charts. [Entertainment Weekly] Whoa: Donna Karen is stepping down as chief designer at her namesake company. [WWD] Chrissy Teigen laughed off body-shaming comments after posting a topless photo on Instagram. [People] Sorry Taylor, Katy Perry is the highest paid female celeb of 2015. [Forbes] Khaleesi Mother of the Valley can do a spot-on valley girl accent! Watch now. [Us Weekly] David Beckham added a very interesting new tattoo to his collection...[E!] And don't forget to sign up for our newsletter! [Photo: ED by Ellen]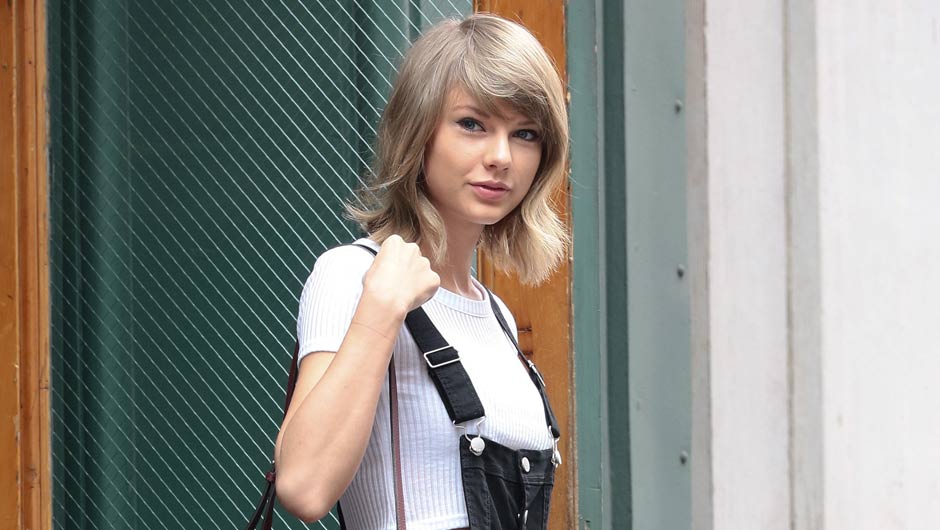 Taylor Swift Is Finally Putting Her Music On A Streaming Service
Taylor Swift will now be streaming her music on Apple Music. Will Spotify be next?! [9to5Mac] People are upset with Vouge because writer Rob Haskell, suggested that Cara Delevingne's interest in women is just a phase. [FoxNews] Jen Glatz started her company Bridesmaid for Hire on Craigslist and she already has 30 clients! [HerCampus] The royal family makes $31.1 million a year, and $4.6 million of that goes to Kate Middleton and Prince William's travel and wardrobes. Woah! [TheCelebrityAuction] Former Playboy bunny Josie Goldberg called out Holly Madison for lying about what really went on at the Playboy Mansion. [Perez Hilton] Clueless is becoming a musical! They are currently casting, but the director says they have big shoes to fill from the movie! [Us Weekly] Arnold Schwarzenegger and Jimmy Fallon collaborated on a hysterical skit called "Brain Storming." [E! Online] And don't forget to sign up for our newsletter! [Photo: Splash News]
MAJOR! You Can Now Undo 'That Email You Wish You Didn't Send' On Gmail
This is HUGE! You can now undo sent emails on Gmail, aka take back that email you didn't mean to send. [Mashable] Apparently, Selena Gomez and Jennifer Aniston hang out and make pizzas together on the reg. Who knew! [PerezHilton] Lindsay Lohan is applying to get a British citizenship. She thinks it will help her stop partying. Hey, whatever it takes... [DailyMail] Doctors are issuing a warning for all skinny jeans because one woman lost circulation wearing a pair! [BuzzFeed] Bella Thorne and Patrick Schwarzenegger were both just cast in Midnight Sun, and people expect things to get hot and heavy between the friends. [Us Weekly] After staring in G.I. Joe, Channing Tatum admits he "f**king hates that movie." [MyInforms] Tom Holland will be playing Peter Parker in the next Spider Man coming out in 2017! [Imbd] And don't forget to sign up for our newsletter! [Photo: Shuterstock]