Ow, ow! Taylor Swift is back on the dating scene finally and we can't wait to see what she sings about this breakup wears on all her hot dates. The pop star crooner is currently dating DJ Calvin Harris and she has never looked happier. The duo stepped out in NYC recently and what did Miss Swift wear? This AQUA Floral Textured Skirt ($68). What? No designer duds on her date? That's right. Another reason to love Tay is her affordable and amazing outfits. Sadly, the top is sold out, but her skirt is still available in every size… for now.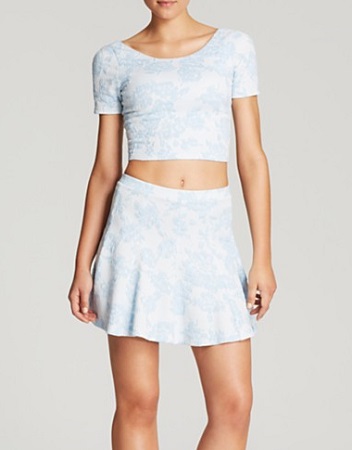 AQUA Floral Textured Skirt ($68)
Shop more great A-list finds such as Charlize Theron's chambray shirt, Beyonce's white jeans, and Rihanna's leather tank top.
[Photo: Splash News]