I get that clogs aren't for everyone, but I happen to be a huge fan. They give me some height, but the thick, chunky heel makes them so much more comfortable–and walkable!–than actual high heels or stilettos.
I typically splurge on legit "from Sweden" clogs, but recently decided to take a chance on this super cute pair I spotted at a local Gap store. Major. Score. They were so good, in fact, that I now own them in all three colors.
What makes these amazing? They're shockingly comfortable, despite the fact that you're essentially walking on a wood platform. Even better, they're real leather and suede–for less than $80! And the colors are so rich and perfect for every season. I'm wearing mine with jeans now, but will definitely wear them with midi skirts and even shorts this spring and summer. Go get yourself a pair–or three!–ASAP!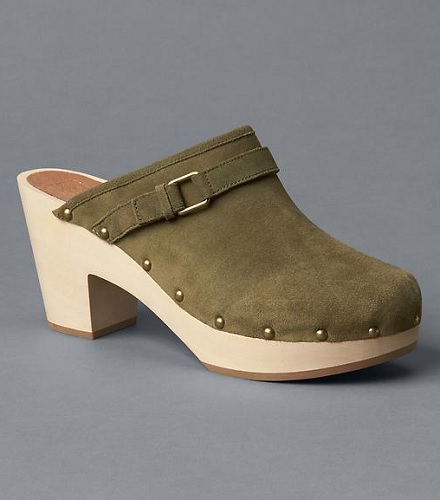 Clog ($79.95)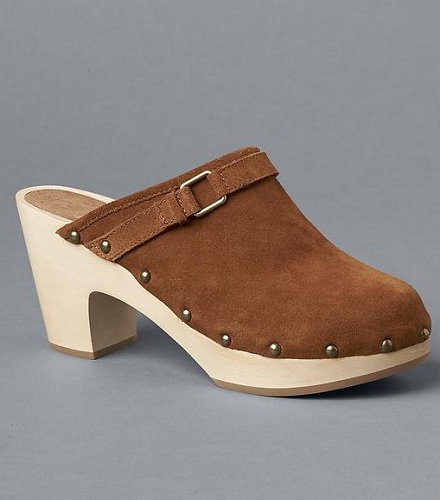 Clog ($79.95)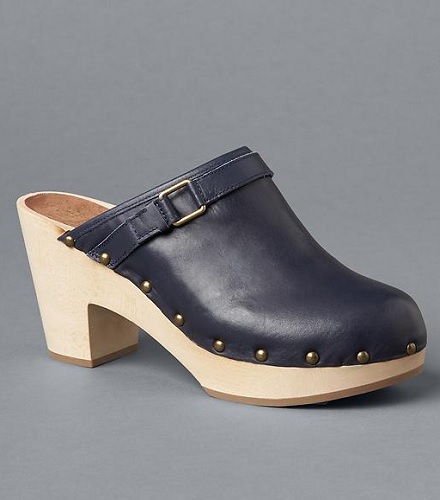 Clog ($79.95)
Be sure to check out the new S'well water bottles and Cameron Diaz's cute J. Crew sweater.
[Photo: Gap]