SHEfinds receives commissions for purchases made through the links in this post.
These days, leggings are so much more than just workout pants. Some women are even wearing leggings more often than jeans! Even if you don't agree with the leggings-as-pants trend, chances are you still own a pair. I mean, they're great for running errands or lounging around the house. On that note, what's the best way to preserve the life of these stretchy wonders? To wash and dry them properly, of course!
Washing
Always check the care label before tossing your leggings into the washing machine. If for some reason you don't have a care label, it's safe to wash leggings on a gentle cycle using cold water. Skip the fabric softener because this can ruin the fabric's wicking capabilities.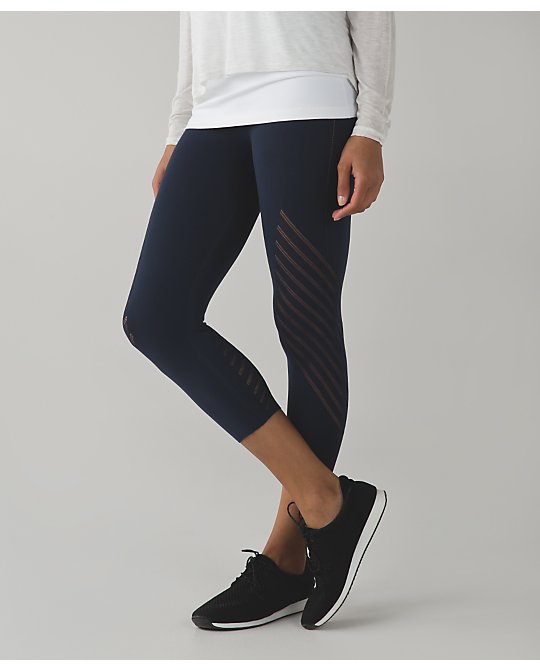 lululemon Enlighten Crop Leggings ($98)
Drying 
It's best to let your leggings air dry, either on a drying rack or on a flat surface. The high heat from a dryer can break down the elastic fibers in your leggings, causing them to stretch out. However, if you're in a rush and need a pair of pants to dry quickly, you can throw them in the dryer. Just be sure to use a low heat setting and remove them promptly.
Another tip: wash your leggings in a garment bag to prevent any snagging and pulling. This will protect the fabric.
Don't miss the one thing you should never do when buying new sneakers and check out Beyoncé's new athleisure line!
[Photo: Swell Mayde]