Yesterday Kim Kardashian Instagrammed a picture of herself rocking these cool letter rings that spelled out her daughter's name, North West. (Yes, she actually took off that massive engagement ring!) Like the rest of the world, we're obsessed with personalized jewelry so we were hellbent on finding out where Kim K. got hers. Turns out, we didn't have to look very far. Shortly after Kim's pic went up, the nice folks over at Loud Love Jewelry sent us an email letting us know the rings were theirs and even better, directing us to where we could buy the exact same ones. Of course, we're paying it forward by sharing the scoop with you. Shop Kim K.'s rings below.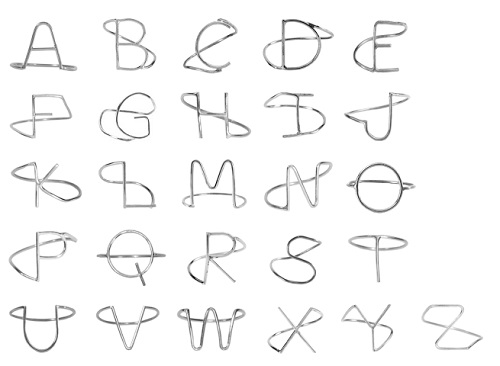 Loud Love Jewelry Wire Wrapped Initial Rings ($80)
Don't miss Jessica Alba's cute hat, Julianna Margulies' colorful scarf and Jamie Chung's Cali tee.
[Photo: Instagram]