With Valentine's Day just hours away, chances are you have jewelry on the brain. I know I do, and I'm single! I think it's quite nice that February 14th is set aside as a special day dedicated to love and let's be real: there's not a woman out there that wouldn't appreciate some serious sparkle on V-Day.
While diamonds may be classic, more and more women are opting for moissanite these days. And with good reason. It is the most brilliant gemstone recognized by the American Gemogical Society, with three times as much fire as a diamond. If you're not familiar with moissanite–or worse, think it's not as special as a diamond–we enlisted Suzanne Miglucci, President and CEO of Charles & Colvard, to help set the record straight. Below, she gives us the lowdown on everything you need to know about moissanite.
SheFinds: What are some of the benefits of choosing moissanite over a diamond?
Suzanne Miglucci: First and foremost, moissanite is an absolutely gorgeous stone! Charles & Colvard's moissanite is a unique gem with its own set of chemical and optical properties that exhibit more fire and brilliance than any other gemstone — mined or lab-created — and that's why we can call it the world's most brilliant gem. Secondly, because it's made in a lab, there are no issues with mining or conflict trade. Compared with natural gemstones, moissanite's origins are both traceable and eco-friendly, so you can admire your beautiful bling, and feel good knowing exactly where it comes from. Lastly, on average and depending on stone sizes, moissanite retails for about one-tenth of the cost of a mined diamond, so our customers enjoy cost savings that they can put toward a down payment on a new home, travelling the world and so much more.
SF: How is moissanite different from CZ?
SM: Moissanite is an American Gemological Society (AGS) recognized gemstone that is set in precious metals — placing it in the fine jewelry category. Cubic zirconium is typically set in base metals or silver, and is generally considered costume jewelry. Unlike both diamond and CZ, moissanite is one of the rarest minerals found in nature. Because of the rarity of naturally occurring moissanite, scientists have developed a thermal growing process to create the silicon carbide crystals that constitute moissanite in a laboratory. This process takes several months for the creation of a single gem, which is cut according to specific angles and proportions to help enhance moissanite's brilliance. This careful process is what makes moissanite out-sparkle and out-shine all other gemstones!
SF: Does moissanite last/retain its shine and brilliance as long as a diamond?
SM: Yes! We are dedicated to creating and delivering socially-responsible gemstones and fine jewelry that are eternally brilliant. Moissanite also holds one of the highest ranks on the mineral hardness scale, so it's very durable and scratch-resistant. Given these superior qualities, Charles & Colvard offers a limited lifetime warranty on our gemstones so you can enjoy your moissanite jewels with confidence and peace of mind.
SF: What are some of Charles & Colvard's most popular moissanite pieces?
SM: We're seeing a lot of fancy shapes and mixed metals trending right now! Classic round solitaire and cushion halo engagement rings continue to be highlight pieces for us, as well as three stone rings made even more popular by Meghan Markle. These are a few of our customers' favorite things!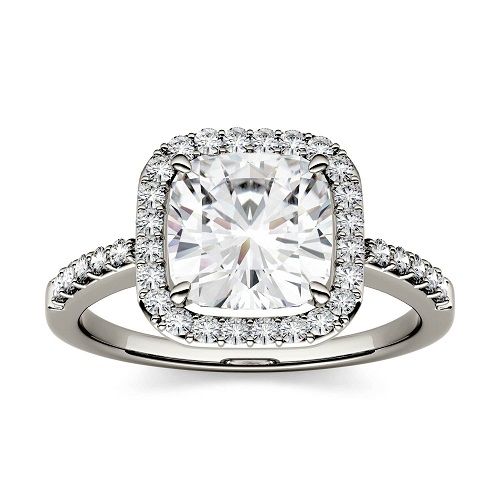 Forever One 1.34CTW Cushion Colorless Moissanite Halo with Side Accents Engagement Ring in 14K White Gold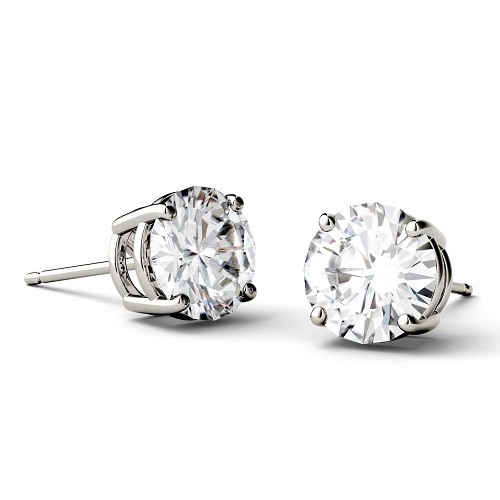 Forever One 1.00CTW Round Colorless Moissanite Four Prong Solitaire Stud Earrings in 14K White Gold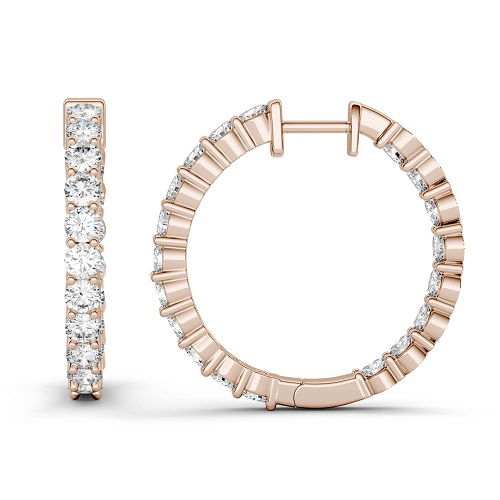 Forever One 2.28CTW Round Colorless Moissanite Hoop Earrings in 14K Rose Gold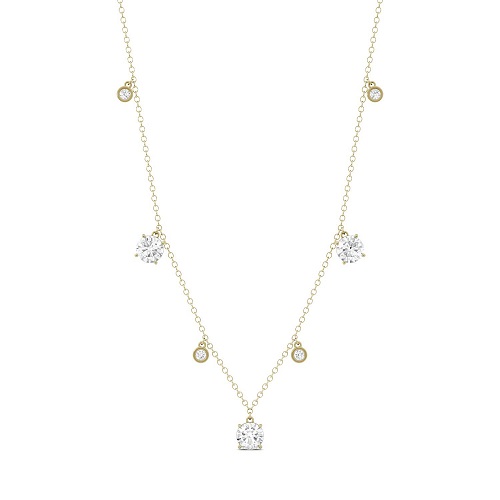 Forever One 1.09CTW Round Colorless Moissanite Station Necklace in 14K Yellow Gold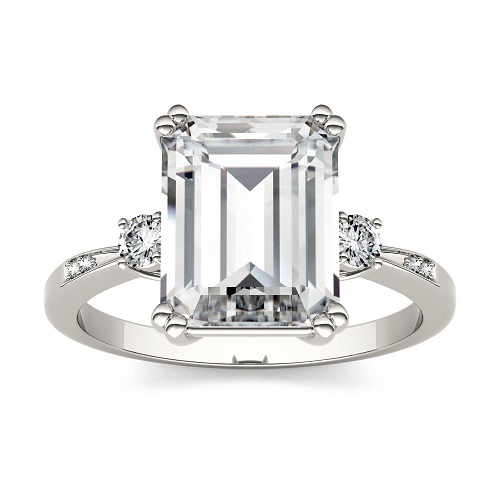 Forever One 3.69CTW Emerald Colorless Moissanite Solitaire with Side Accents Engagement Ring in 14K White Gold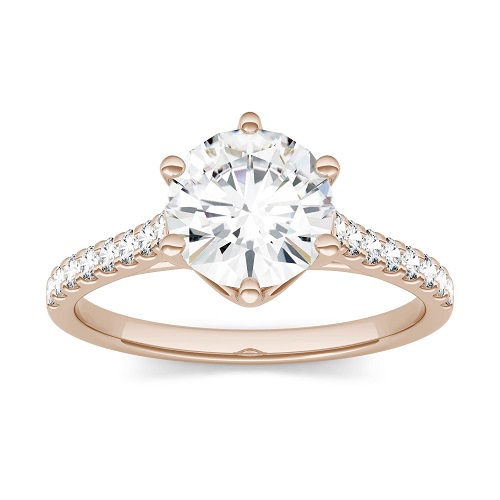 Forever One 1.74CTW Round Colorless Moissanite Solitaire with Side Accents Ring in 14K Rose Gold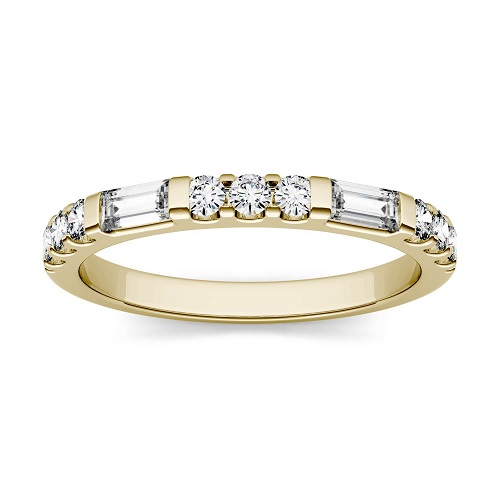 Forever One 0.50CTW Step Cut Baguette Colorless Moissanite Multi Stone Channel Set Wedding Band in 14K Yellow Gold