Peel-off face masks have become one of the beauty world's most popular products for two major reasons: they're so much fun to peel off, and many of them leave our faces and pores clear and clean. Personally, I love a good face mask, and I'm a big believer of the "no pain, no gain" motto. So, when I heard of the more painful face mask options, of course I had to put them to the test and see which one truly can be crowned king of painful beauty.
Two of the most popular face masks on the market are the Elizavecca Milky Piggy Hell-Pore Clean Up Nose Mask ($9.92) and the Boscia Luminizing Black Charcoal Mask ($34). They've blown away beauty lovers around the globe for two major reasons: they're both known to extract just about every particle of dirt and grime from your face, and they also have a reputation of being extremely painful.
One of the most noticeable differences between these two products is their price. The Elizavecca mask is just under $10, and like many other K-Beauty products, it is sold only on Amazon and other small beauty websites. Boscia, which is a very top-quality skincare brand known for its amazing line of charcoal-infused products, created a more luxury version of the standard peel-off mask and price it at a whopping $34 for a small tube of product. So, do you really get what you pay for when it comes to these masks? Let's find out!
Just a quick disclaimer: I paid for both of these products straight out of my pocket, so expect a brutally honest review.
First Up: Boscia Luminizing Black Charcoal Mask
Applying this mask was actually pretty easy. As recommended in the instructions, I applied a thick, opaque layer onto my face, making sure to avoid my hairline and eyebrows. Unlike many other peel-off masks I've tried before, this one didn't have a gross smell to it, which I really appreciated. It didn't glob or droop off of my face, but it did take quite a while to dry. The instructions said it should take 25 minutes to dry, but I went through a whole episode of America's Next Top Model before it finally dried off (for those of you that don't know, that's about 45 minutes).
Then it was the time we've all been waiting for: peel time! I started peeling from my forehead and making my way down, trying to peel everything off in one big swipe. While it didn't really hurt, I did feel some sensitivity on my cheeks. The black color of the mask allows you to really see all of the dirt and grime that it picked out, and I was pretty impressed with the amount that it got. I moisturized right after, and my skin felt soft and clear for the rest of the day.
Buy it now: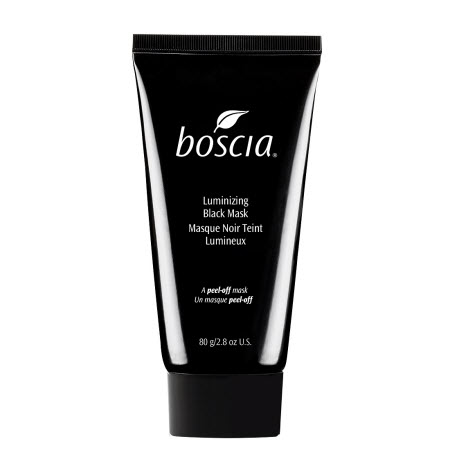 Boscia Luminizing Black Charcoal Mask ($34)
Up Next:  Elizavecca Milky Piggy Hell-Pore Clean Up Nose Mask
While this is supposed to be a nose-only mask, I rose to the "painful" challenge that many of the top beauty vloggers (such as Manny MUA and Laura Lee) have tried and applied it to my entire face. This was definitely messier to apply, and had a really bad glue-like smell when it was wet. But, it definitely dried quicker than Boscia's mask, and was ready to peel off in about 30 minutes.
One of the major concerns I had before peeling this off was that it dried to almost a duct-tape consistency. I was pretty worried to take this off, but there was no turning back at this point. So, I started from my forehead and peeled down, and surprisingly it didn't hurt as bad as I thought it would. I definitely felt some pain, especially on my nose and cheeks, but it wasn't excruciatingly bad. But once I fully peeled it off, I felt a major after-sting on my face.
One of the most disappointing things about this mask was that I couldn't see if it actually took anything out of my pores. It's a grey color, so I had to shine a light on it to see if there was anything on it, but there wasn't really much besides some tiny facial hairs. Overall, my skin didn't feel any cleaner or clearer from this mask.
So, the result? If for some odd reason you just want to feel some pain, then Elizavecca's mask is definitely the best pick for you. But, if you truly want a quality peel-off mask that will clean up your skin and give it a radiant glow, you should grab Boscia's. I overall had a better experience with it, and I'm sure you will too.
Buy it now: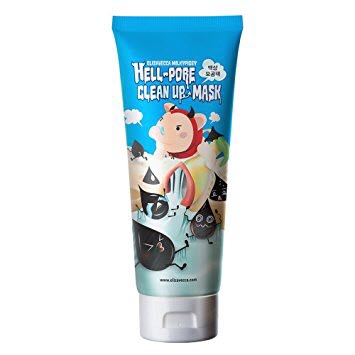 Elizavecca Milky Piggy Hell-Pore Clean Up Nose Mask ($9.92)
Now, READ MORE: 3 Tarte Shape Tape Concealer Dupes That Are Just As Great As The Original
SheFinds receives commissions for purchases made through the links in this post.