We're obsessed with the black nail polish trend flooding the runways, but we're not so sure about the latest: raccoon eyes. Apparently, it's a thing. We spotted this look at Oscar de la Renta, MM6 Maison Martin, Margiela, Rodarte and Band Of Outsiders at New York Fashion Week. And well, we're not impressed. Any trend that can make Karlie freaking Kloss look fugly is an automatic #Fail (that's her at left above).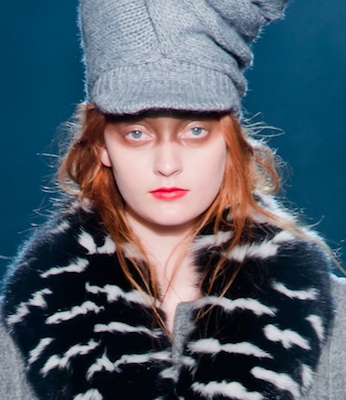 A model at Band of Outsiders lookin' like she's about to raid your trash cans.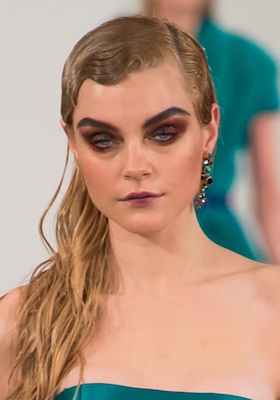 Jessica Stam looking not-so-hot at Oscar de la Renta.
 If you're feeling the need to rock raccoon eyes, we recommend wearing non-waterproof mascara in the rain. And going light on the eyeshadow.
For more from New York Fashion Week, check out the 7 best songs from NYFW so far, Katie Holme's secret show, and the complete livestream schedule.