Who doesn't love to snag amazing shoes, dresses, and accessories from Nordstrom? While some big-name shops have floundered or changed direction over the years, the luxury department store outlet has stood the test of time and continues to provide its loyal costumer base with quality merchandise, including amazing deals that can be found among extravagant luxury brands.
But shopping mistakes do happen, even when you're throwing your card down at Nordstrom's, which rarely makes merchandise mistakes. And when you've been a bit too ambitious in the shoe aisle and now own a pair of 6-inch platforms with peacock quills (and have nowhere to wear them), there's only one thing to do: familiarize yourself with Nordstrom's return policy. Luckily, is still a very liberal policy, despite similar brands like L.L. Bean ending their lifetime return policies as of late. Here are five important tips to keep in mind when returning products to Nordstrom.
1) Returns Are Handled On A Case-By-Case Basis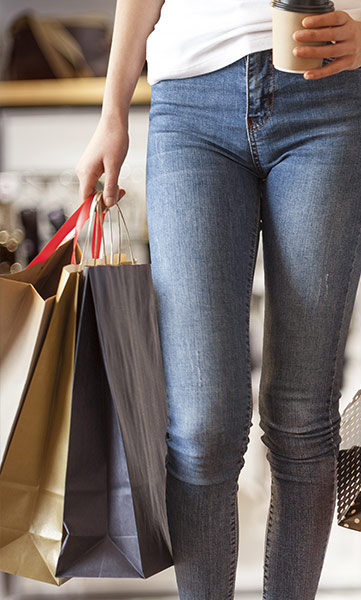 One of the first rules you'll read when perusing Nordstrom's official return policy is this one: "We handle returns on a case-by-case basis with the ultimate objective of making our costumers happy." Now, the good news here is that you will be treated like an individual and there are times when you may get a full refund, even if you lack a receipt. But Nordstrom reserves the right to decide when that would apply—and which merchandise wouldn't qualify for a refund.
2) Returns Can Be Made Online Or In Their Stores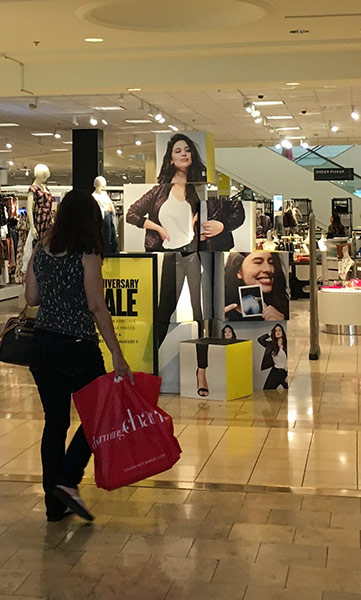 If you'd rather not leave the comfort of your home when trying to return an item, we can certainly relate. All you have to do, assuming you have your receipt and order information, is fill out the information on this page (you'll have to sign up for an online Nordstrom account if you don't already have one) or print a blank return form and label. Use the postage-paid U.S. return label and expect your return to be processed within 10-14 days. If you'd rather stop into one of Nordstrom's stores, simply bring your receipt and original form of payment and ask a salesperson for assistance.
3) Refunds Can Only Be Credited To Your Original Form Of Payment Or A Gift Card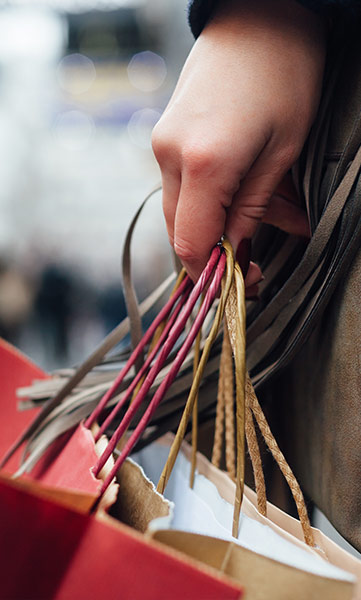 Make sure you bring your original credit or debit card with you when you make an exchange at Nordstrom—because that's the sole way you'll receive a refund for a purchase. If the product was a gift, your credit will be issued on a Nordstrom Gift Card. Your account will be credited within 14 business days and, if you've ordered an exchange, your account will be charged for the new item and credited for the return. Shipping charges are never included in a refund.
4) You May Not Need A Receipt — But It's Helpful To Have One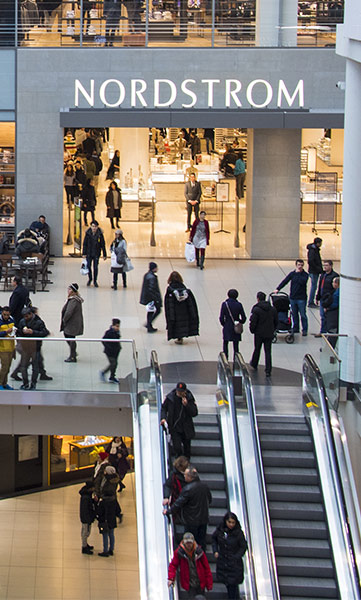 As with every return made at, basically, every major store on the planet, having a receipt will always make the transaction smoother. But if you accidentally tossed your receipt with the bag (been there, done that), Nordstrom may be able to track your purchase in other ways. If you qualify for a return, you will be asked to provide personal identification — and your return will be provided at the current price on a Nordstrom Gift Card.
5) There Are No Time Limits For Returns
Great news if you're one of those shoppers who buys ahead of season, stashes your treasures in the closet, and doesn't look at them again for two months: Nordstrom does not have time limits for returns. But, again, the store asks that customers treat them "fairly" and notes that "from time to time" it may not accept a return.