Don't Miss Your Chance To Win An Award Winning Pro-Collagen Marine Oil From Elemis #SampleSaturday
If your skin could use some serious TLC after a long, hot summer, we've got you covered. Elemis has long been one of our favorite skincare brands and we're thrilled to finally be partnering with them on this week's #SampleSaturday giveaway. The amazing prize up for grabs? 50 of their bestselling Pro-Collagen Marine Oil! This unique replenishing oil contains a trio of super seaweeds that deliver max hydration. But that's not all. This miracle worker also reduces the appearance of fine lines and wrinkles on every complexion and skin type. Trust us, after just a  few uses your skin will feel totally refreshed and renewed. Ready to restore your skin back to its glory? Enter to win your free Elemis Pro-Collagen Marine Oil below. (function(){ function loadScript(url, scriptId, callback) { if(document.getElementById(scriptId) != null) { return; } var script = document.createElement('script'); script.type = 'text/javascript'; if (script.readyState) { script.onreadystatechange = function() { if (script.readyState === 'loaded' || script.readyState === 'complete') { script.onreadystatechange = null; callback(); } }; } else { script.onload = function() { callback(); }; } var scriptIdAttr = document.createAttribute('id'); scriptIdAttr.value = scriptId; script.setAttributeNode(scriptIdAttr); script.src = url; document.getElementsByTagName('head')[0].appendChild(script); } function loadEmbed(){ var iframes = document.getElementsByClassName('campaign_embed'); for(var i = 0; i < iframes.length; i++) { iFrameResize({ enablePublicMethods: true }, iframes[i]); } } loadScript( '//d2xcq4qphg1ge9.cloudfront.net/javascript/responsive_embed/20150624/iframeResizer.min.js', 'campaignEmbedder', loadEmbed ); })();
Weekend Project: How To Make Your Own Tinted Lip Balm
How many times have you purchased a super gorgeous lipstick, only to realize you probably will never wear it? I know that this happens to me all the time. Instead of letting it sit and collect dust or tossing it in the trash, there is another use for it! You ready for this? Turn it into a tinted lip balm! The color will be toned down a notch and your lips will be kissable as ever. Making your own tinted lip balm is surprisingly easy. Just take the lipstick you're going to use for the project, Vaseline (or any type of petroleum jelly) and coconut oil. Mix these ingredients together in any ratio you'd like. Color too light? Add a little more lipstick? Color still too bold? Add some more Vaseline. Super easy, right? And you just saved yourself the hassle of throwing a lipstick (and cash!) in the garbage. Be sure to check out DIY split-end repair and make your own texturizing sea salt spray.
We're Giving Away 100 Portable Chargers From Toddy Gear #YoureWelcome
It's our favorite moment of the week: giveaway time! This week we partnered with our friends at Toddy Gear to giveaway an awesome prize that will keep your smartphone powered up in style, wherever life takes you: 100 Smart Charge Mini portable chargers! These days, a smartphone is so much more than just a way to talk to friends and family. In addition to helping us all stay plugged in socially, our phones are also maps, music players and so much more. Given how essential smartphones are in the course of everyday life, you're really not ready to leave the house without a portable charger. The last thing you want is for your battery to die and leave you powered down at the worst possible moment. That's why we love Toddy Gear. Not only do they offer reliable gadgets that keep your electronics working on the go, but they're also really, really pretty, too. Because who wants a boring black portable charger when you could have a pastel chevron one? Or one covered in hearts? We love brands that combine function and style, so we just couldn't pass up the opportunity to give 100 lucky SHEfinds readers the chance to experience Toddy Gear for themselves. If you could use a portable charger (and honestly, who couldn't?!), be sure to enter to win one below. Good luck! (function(){ function loadScript(url, scriptId, callback) { if(document.getElementById(scriptId) != null) { return; } var script = document.createElement('script'); script.type = 'text/javascript'; if (script.readyState) { script.onreadystatechange = function() { if (script.readyState === 'loaded' || script.readyState === 'complete') { script.onreadystatechange = null; callback(); } }; } else { script.onload = function() { callback(); }; } var scriptIdAttr = document.createAttribute('id'); scriptIdAttr.value = scriptId; script.setAttributeNode(scriptIdAttr); script.src = url; document.getElementsByTagName('head')[0].appendChild(script); } function loadEmbed(){ var iframes = document.getElementsByClassName('campaign_embed'); for(var i = 0; i < iframes.length; i++) { iFrameResize({ enablePublicMethods: true }, iframes[i]); } } loadScript( '//d2xcq4qphg1ge9.cloudfront.net/javascript/responsive_embed/20150624/iframeResizer.min.js', 'campaignEmbedder', loadEmbed ); })();
We're Giving Away 10 Pairs Of Chooka Rain Boots–Enter Now For Your Chance To Win!
With the official start of fall just one day away, we're here to prep you for the new season. Together with our friends at Chooka, we're giving 10 lucky SHEfinds readers a pair of Chooka City Solid Waterproof Boots! If you're not already familiar with Chooka, boy have you been missing out. When it comes to cute rain boots, few brands do it better than Chooka. Not only are their boots completely waterproof, but they come in the best colors and designs. Instead of dreading rainy days, you'll actually look forward to wearing these super stylish boots. Not only are Chooka's boots cute, though; they are also super comfortable. Each boot comes with removable memory foam for ultra-comfortable cushioning on your feet. Braving harsh weather? There's a moisture absorbent lining, so you never have to worry about cold, wet feet. Need a pair of these amazing boots in your closet for fall and winter? Yeah, you do! Enter below for your chance to win. Good luck! (function(){ function loadScript(url, scriptId, callback) { if(document.getElementById(scriptId) != null) { return; } var script = document.createElement('script'); script.type = 'text/javascript'; if (script.readyState) { script.onreadystatechange = function() { if (script.readyState === 'loaded' || script.readyState === 'complete') { script.onreadystatechange = null; callback(); } }; } else { script.onload = function() { callback(); }; } var scriptIdAttr = document.createAttribute('id'); scriptIdAttr.value = scriptId; script.setAttributeNode(scriptIdAttr); script.src = url; document.getElementsByTagName('head')[0].appendChild(script); } function loadEmbed(){ var iframes = document.getElementsByClassName('campaign_embed'); for(var i = 0; i < iframes.length; i++) { iFrameResize({ enablePublicMethods: true }, iframes[i]); } } loadScript( '//d2xcq4qphg1ge9.cloudfront.net/javascript/responsive_embed/20150624/iframeResizer.min.js', 'campaignEmbedder', loadEmbed ); })();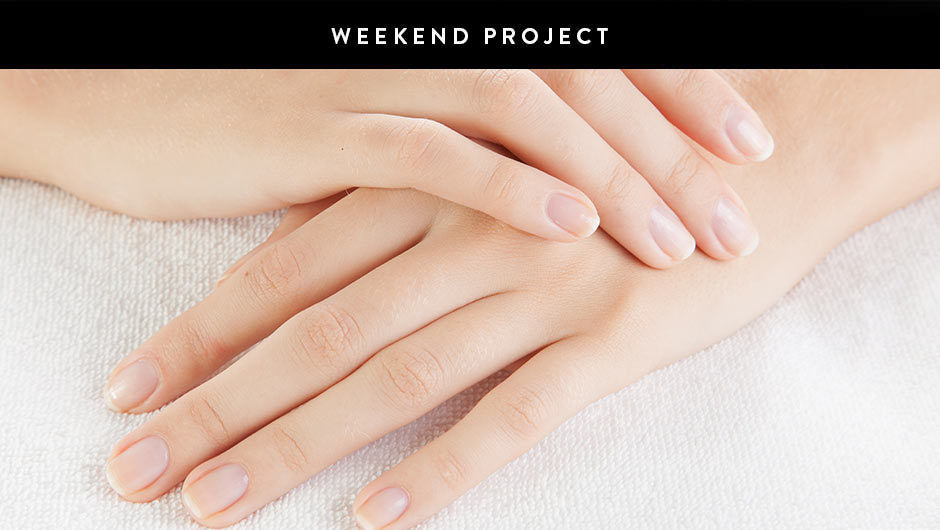 Weekend Project: Make Your Own Cuticle Moisturizer
Dry skin season is upon us, which means you should start taking extra care to ensure your skin stays super hydrated and glowy during the cooler months. One area of the body that gets dry so easily, yet we often neglect? Our cuticles. But as any nail expert will tell you, the key to a gorgeous manicure is soft, hydrated cuticles. One of the easiest ways to keep your cuticles moisturized so they never peel? Olive oil! Really! Simply take the olive oil you have in your kitchen and cover the cuticle surrounding your nails with it. Rub this in and you'll feel your cuticles instantly feeling soft and smooth. Leave this on for about 10-15 minutes so it can really soak in and then rinse gently with warm water. Repeat this a few times a week for maximum hydration. It's that easy! Be sure to check out how to make your own detox tea and how to make your own texturizing sea salt spray.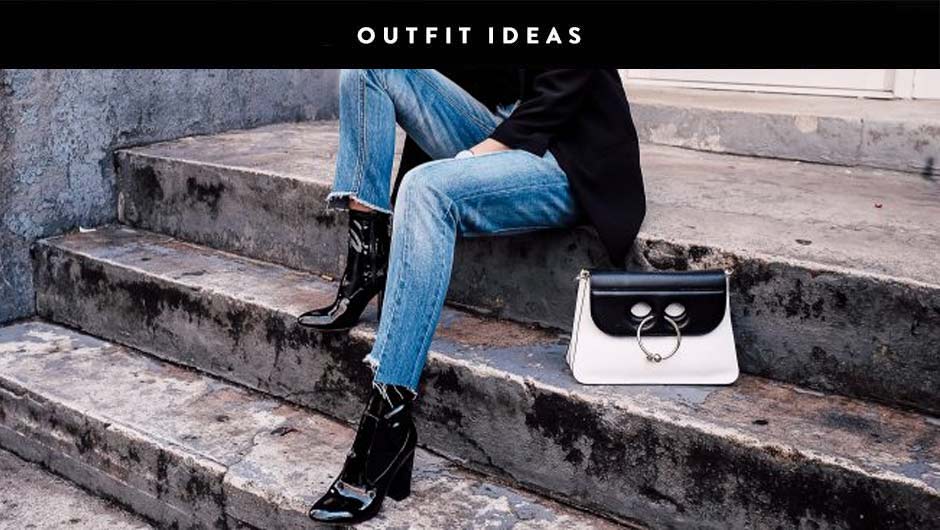 Copy These Cute Ankle Boot Outfit Ideas All Season Long
Shop Our Favorite Ankle Boots For Fall Under $75
Pin These Pretty Center Part Hairstyle Ideas For Those Days You Need A Little Hair Inspo
Every Woman Should Own These Boots–They Never Go Out Of Style
Dressing in fall is the best. Between cute jackets, cozy sweaters and boots and booties, what's not to love?! If you like the idea of stocking your closet with essentials that look good season after season, we're here to help. Believe it or not, you can invest in boots that don't need to be replaced every year. The key is splurging on timeless styles and taking impeccable care of them. Ready to revamp your boot wardrobe so you're covered on the classics? Here are the 4 styles every woman should have in her shoe collection. Leather Ankle Boots Whether walking through fallen leaves or trekking city streets, there's no denying that leather ankle boots always look good. Black is a great, versatile option, but don't forget about other wear-with-anything colors like deep browns. When it comes to styling your leather ankle boots, anything goes. Short dresses, slim jeans, maxi skirts--they all work! Neutral Suede Boots Think of these as your all-season booties. You can wear them in the fall and winter with corduroys and black work pants and then in spring and summer with skirts, shorts and dresses. Caring for light colored suede is definitely important, so invest in protective spray to keep your boots in tip top condition for years to come. Knee High Boots Knee high boots never go out of style and make the perfect transitional shoe when going from summer to fall and then fall to winter. Knee high boots look super cute with skinny jeans or leggings and an oversized tee or sweater. Another fun way to wear these? Boho style with a printed dress. Dressy Booties Last but not least, your boot collection isn't complete without a dressy pair that you can wear on special occasions. Choose a classic color like black or navy in a luxe fabric like suede or velvet. Opt for a skinny heel rather than a chunky one to keep your look sleek and refined. Return to fall footwear essentials guide >> [Photo: Sole Society]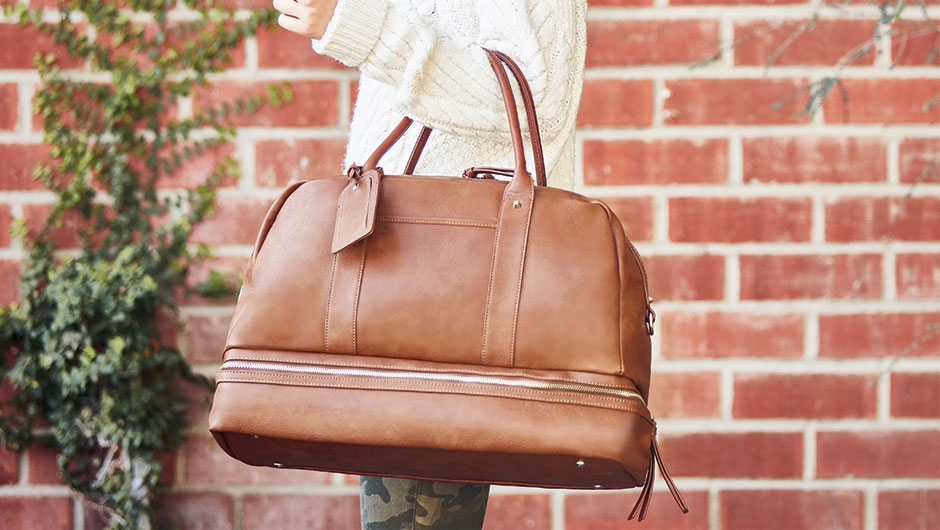 Going Away For A Long Weekend? You Need This Bag In Your Life
It's that time of year again. With the official start of fall just a few days away, the holiday travel season won't be far away. Rather than put unnecessary miles on wheeled luggage, here's a tip: invest in a gorgeous, durable weekender bag. Not only are these babies spacious enough to house 3 days worth of essentials, but they're easy to carry and look way better than a boring black rolling bag. Before you even think about using your oversized purse for your upcoming weekend getaway, don't. Please don't. Instead, treat yourself to a functional, fashionable travel bag from Sole Society. Yes, you read that right--Sole Society. They don't just make amazing shoes and boots, you know. Their bags are just as incredible and their weekenders are especially standout. First and foremost, they're perfectly sized for quick weekend trips. They're roomy enough to hold everything you'll need for a trip, but light enough to comfortably travel with it as the perfect carry-on. Even better, they're super high quality so they'll last you through many seasons of travel. The best part, though? These weekender bags are so affordable, so you won't have to break the bank on top of all those trips you have planned. Shop three of our favorite weekenders from Sole Society below: Sole Society Mason Vegan Travel Satchel ($79.95) Sole Society Lacie Vegan Weekender ($84.95) Sole Society Robin Vegan Color Block Weekender ($74.95) Sole Society Miah Structured Buckle Weekender ($79.95) SHOP MORE TRAVEL BAGS AT SOLE SOCIETY NOW [Photo: Sole Society] Return to fall footwear essentials guide >>
You're Not Ready For Fall If You Don't Have A Pair Of Metallic Boots In Your Closet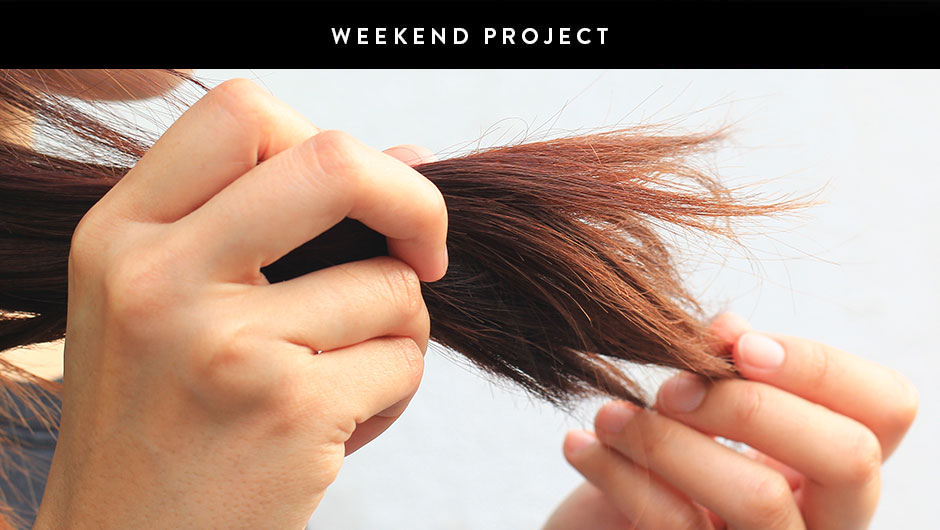 Weekend Project: Mix Up A Super Simple Split End Treatment
Here's a super quick and easy DIY project that will repair your split ends from the hot summer sun and the chlorine and salt water that damaged your hair all summer long. It's very simple and of course, made with only household ingredients! What you'll need: 1 egg yolk 3 tbsp olive oil 1 tbsp honey Make sure you separate the egg yolk from the egg white because the yolk is super hydrating for dry, brittle hair. Once the yolk is separate from the white, mix with the olive oil and honey. Then, simply apply the mixture to the bottom half of your hair, focusing on your ends. Leave it in for close to 1 hour before washing it out. Your ends will feel refreshed and ready for cooler weather. Be sure to check out DIY texturing sea salt spray and the best mask for some skin TLC.
Fall Is Here Which Means It's Time To Add These Plaid Outfit Ideas To Your Rotation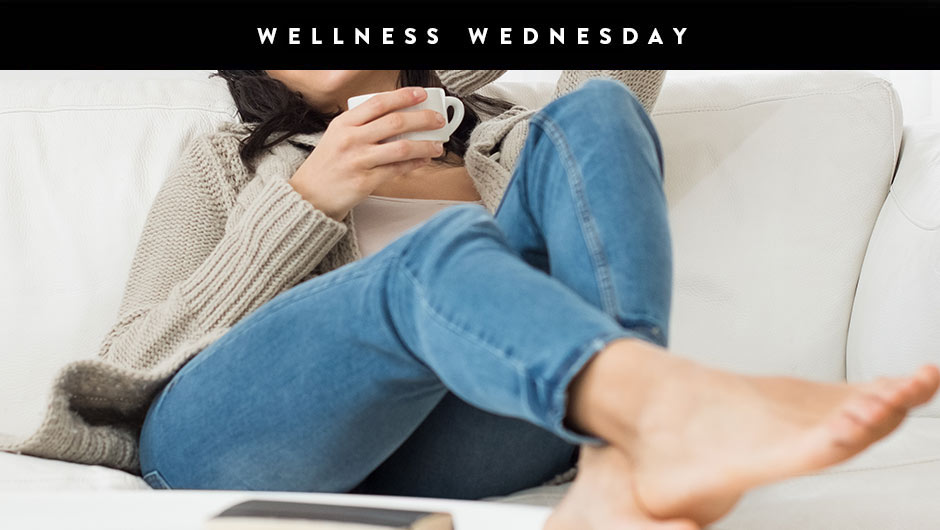 How To Calm Your Nerves In 5 Minutes Or Less #WellnessWednesday
Is a hectic day getting the best of you? Is that job interview giving you major butterflies before you get there? Feeling a little anxious and you have no clue why? Here are a few quick tricks to keep in mind when you want (or need!) to quickly calm your nerves. Use progressive relaxation. You can do this by consciously tensing up your muscles and then releasing them. You immediately feel the difference between your body super tense and more relaxed. Try to isolate certain muscles by tensing them up and slowly releasing. This will bring you into a quick state of calm, and is also proven to help with sleep. Create a distraction. Another thing that is vital to calming your nerves is distracting your mind from negative or stress-inducing thoughts with some quick techniques. One thing that I like to do is keep a hair tie on my wrist and play around with it whenever I am feeling anxious. My mind is focusing on something totally different, like the feeling of snapping the tie against my wrist or wiggling it around my arm. Meditate. Learning how to meditate and being able to get into that zone whenever you are feeling a little bit stressed or anxious is so important. Be sure to check out 3 before-bed habits you should adopt to sleep better at night and aromatherapy 101.
Start Your Morning Off Right With These Invigorating Stretches #WellnessWednesday
Looking to get your day off to a fantastic start? Wake up and stretch! Here are 3 super invigorating stretches you should commit to doing every morning as soon as you wake up. Upwards Stretch: Sit cross-legged on any flat surface like your bed or the floor, interlock your hands and stretch upwards as you look towards the ceiling. This will get your blood flowing and will release any tension that formed in your muscles during the night. Hamstring Stretch: Simply lay flat on the floor and lift one leg in the air as you grab the hamstring, pulling it back some. You should definitely feel it stretch nicely. Hold this for 60 seconds, or as long as possible for each leg. Lunge Stretch: Stretching in a lunge position will work out the glutes, quads, hamstrings and calf muscles. Your legs will feel limber and ready for what the day has in store. Be sure to check out 3 before-bed habits you should adopt to sleep better and aromatherapy 101.
Red Is Going To Be Everywhere This Fall–Stock Up Now!
Velvet Is Still In For Fall–Treat Yourself To One Of Our Favorite Tops Starting At Just $17
Exclusive! Get $2 Off Eva NYC's Zero Gravity Volume Powder!
Eva NYC's newest release-- the Zero Gravity Volume Powder--is a super easy solution that takes about 30 seconds to work through your hair and it makes a huge difference. Trust me, I'm obsessed. I haven't stopped using it since I received it! When I curl my hair, the last thing I want is roots without volume and curls that fall flat before I even make it out the door. This powder amps up your roots with volume and can be worked through the rest of your hair to add extra texture and body. This is perfect for not just getting voluminous curls, but also doing hairstyles where texture and volume is necessary, like buns, braids or updos. This powder texturizes your hair immediately and makes it pretty easy to achieve any sort of volume you might be looking for. If you're worried about dryness, don't! This powder won't dry out your hair because it is infused with tons of great things for your hair like vitamin B5 and aloe vera to thicken and moisturize your hair as it works. If you're convinced that you need this powder in your life (and you should be), here's a little secret. The product just launched on Ulta.com and it is $2 off! That's right, the powder is under $10 - so snag it now! SHOP EVA NYC NOW Be sure to check out Kendra Scott's fall nail lacquer collection and the best under-the-radar leggings. [Photo: Eva NYC]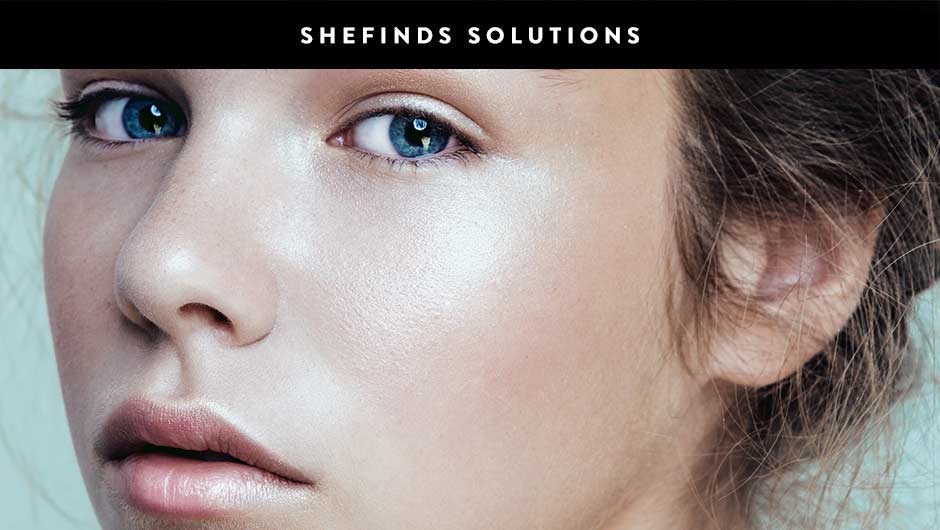 Applied Too Much Highlighter? Here's How To Fix Your Face Without Redoing Your Makeup #SHEfindsSolutions
It's happened to the best of us. In an effort to look glowy and ethereal, you get a little too heavy handed with the highlighter and now you look like a disco ball. Not cute. You might think your only option is to remove your whole face of makeup and start from scratch, but wait! You can actually fix this mistake without taking all your makeup off. Here's how: Start with makeup removing wipe or a cotton ball with a little bit of makeup remover on it and lightly dab the areas where you applied too much highlighter. By lightening up the area you won't remove a huge chunk of makeup and you might actually get the desired highlight you want. Once you have removed enough, take your foundation or concealer and just touch up the area super lightly. Now, you can either come back in with the highlighter or there still might be some highlighter leftover that looks just as dewy and glowy as you initially intended. Viola, problem solved! Be sure to check out how to ensure your makeup brushes are clean & germ free and how to remove yellow stains from the underarms of white shirts.
These Pretty Updo Hairstyles Require Practice, But They're Oh So Worth It
Tired Of Skinnies? Switch Things Up With These Wide Leg Jean Outfit Ideas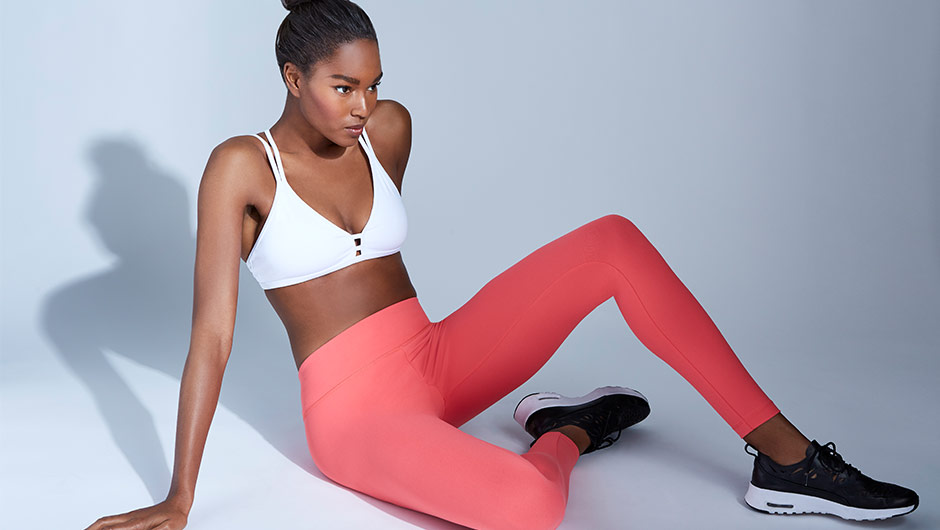 Exclusive! Danskin Just Dropped New Leggings And You Can Get Them For Just $19 With Our Promo Code
Need new leggings for fall? You're in luck! Danskin just debuted their Signature Yoga Ankle Leggings in pretty new colors and we are so obsessed. They're comfy, perfect for working out and guess what? You can wear them beyond the gym, too. They're great for running errands, lounging around the house or a casual lunch. Basically, you need them in your life. Here's where things get good: use our exclusive promo code SHEFINDSNEW20 at checkout and you'll get these leggings for 20% off. That's less than $20! Don't wait! Danskin Signature Yoga Ankle Leggings ($19.20, down from $24) Danskin Signature Yoga Ankle Leggings ($19.20, down from $24) Danskin Signature Yoga Ankle Leggings ($19.20, down from $24) Danskin Signature Yoga Ankle Leggings ($19.20, down from $24) SHOP MORE GREAT LEGGINGS AT DANSKIN NOW Be sure to check out the best $7 liquid eyeliner. [Photo: Danskin]
Weekend Project: Make Your Own Detox Tea
Whether you're feeling bloated or just worried you've indulged in way too much dessert and alcohol over the last few days, cleansing your system is easier than you think. And believe it or not, you don't have to spend a small fortune on one of those trendy teas being promoted all over social media. Instead, start your weekend off right with this quick and easy detox tea. Not only is it good for you, but it doesn't taste gross. Ingredients: -1/4 tsp of tumeric - Black pepper -1/4 tsp of ginger powder -1 tbsp of honey Combine these ingredients with 2 cups of boiling water. Let it steep in the hot water for a bit, then drink. These ingredients together will settle your stomach, feel really soothing on your throat and throughout your body, and will act as an antioxidant so you feel totally detoxed. Be sure to check out DIY bath bomb and make your own soothing cuticle cream.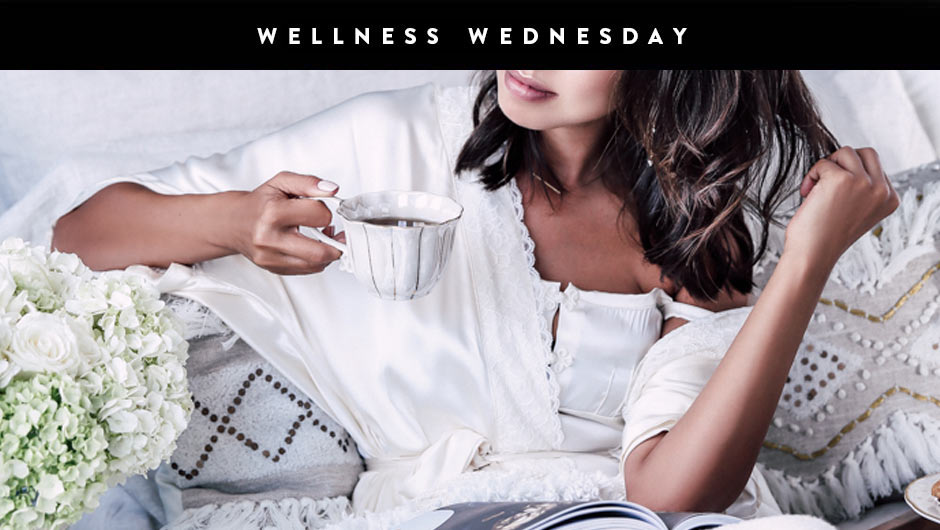 3 Before-Bed Habits You Should Adopt To Sleep Better At Night #WellnessWednesday
Having a regular bedtime routine is vital to getting a good night's sleep. Training your body to wind down in the same way each day really does impact how well you sleep. Need a little help making your before bed routine most effective? Here are three habits that you should adopt to sleep better every single night. 1. Set a bedtime. I know what you're thinking, "aren't bed times for 6 year olds?" Yes, but the fact is you should never outgrow a bedtime. Going to sleep at around the same time each night is super important; this is how your body knows it's time for bed and you won't have trouble falling asleep each night at totally random times. That being said, it's also important to wake up around the same time every morning, as well. Consistency is vital. 2. Make your bedroom a sanctuary for sleep. TV blasting? Scrolling on your phone? These are not the best ways to get yourself ready for sleep. Also, if your bedroom isn't in the condition for sleeping, you won't be either. Make sure the room is dark, at a temperature that you're comfortable sleeping in and that your bed and pillows actually make you feel comfortable. 3. Watch what you eat! Eating or drinking certain things too close to bedtime is definitely not something you should get in a habit of doing. Alcohol and coffee? No bueno. Obviously drinking caffeine too close to bedtime will not help you get any sleep and no matter how tired drinking alcohol makes you feel, it doesn't set you up for healthy sleep. You should also steer clear of fatty foods and other foods that you have trouble digesting is not good to consume before bed either. Be sure to check out aromatherapy 101 and 3 calm-down drinks that will help you wind down before bed. [Photo: The Viva Luxury]
Once And For All, This Is How To Enure Your Makeup Brushes Are Clean & Germ Free #SHEfindsSolutions
Makeup brushes can be a breeding ground for  germs, oils and bacteria. Not only is this just totally unsanitary, but it can cause nasty breakout. Who wants that?! If you want to ensure your makeup brushes are truly clean and germ free, follow these steps: 1. Wash them regularly. Get into the habit of cleaning your makeup brushes with shampoo (like SigMagic Brushampoo) at least 2-3 times a month. This will help remove old makeup and dirt. Just soap up the brush with some shampoo and rinse in warm water. If you want to be really thorough, invest in a Brush Cleaning Mat, which is gentle on your brushes, but will rid them of leftover makeup residue. Once your brushes are clean, let them dry laying fully flat before using them. 2. Use an anti-bacterial spray. In between washes, the best way to prevent germs from building up on your brushes is by utilizing an anti-bacterial spray or wipes to quickly cleanse your brushes every so often. This isn't a deep clean like with shampoo, but it will prevent bacteria from forming until you get a chance to wash them. 3. Store them properly. Finally, make sure you store your brushes in a way that they won't collect dust or dirt. Having them shoved at the bottom of your purse or makeup bag is a total no-no. Even keeping them out in the open will have your brushes prone to attracting dirt. Try to keep them in a covered case or sealed bag, especially when traveling! Be sure to check out how to remove yellow stains from the underarms of white shirts and how to stop a hangnail from getting worse.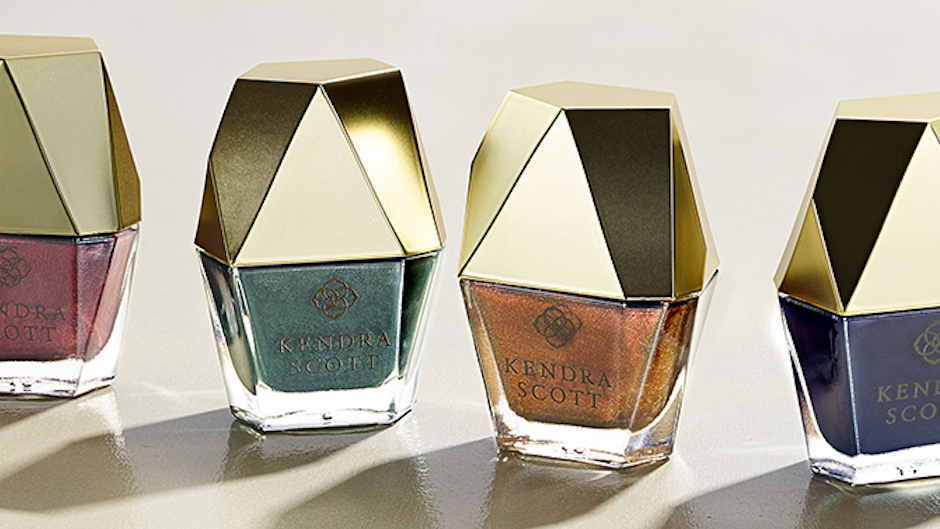 I Tried Kendra Scott's Fall Nail Lacquer Collection And It Is So. Good.
I'm not going to lie, I'm 100% in fall mode. Fall scented candles are burning, my sweaters are coming out of storage and my nail polish is dark. And let me tell you about my newest fall nail polish faves: Kendra Scott's autumn collection. First, let's talk about the packaging. So pretty, right?! The geometric bottles with golden tops are simply stunning. You won't want to hide these beauties in a drawer. They're totally gorgeous enough to show off on top of your vanity. Even better, what's inside these gorgeous bottles doesn't disappoint. The nail lacquer formula is thick and goes on super smooth. I wore my Kendra Scott mani for a week without any chipping and that's no small feat! The fall colors are especially standout. My favorite shade is Orange Goldstone, which just screams fall and is so flattering. You really can't go wrong with any color, though, so treat yourself to a few of these awesome polishes ASAP. SHOP KENDRA SCOTT NAIL LACQUER NOW Be sure to check out the under-the-radar leggings that are the best ever and the best face mask if your skin is in need of some TLC. [Photo: Kendra Scott]
All Of These Comfortable, Flattering Black Work Pants Are Less Than $50 #YesPlease
Treat Yourself To One Of These Gorgeous Suede Bags For Fall For Less Than $150
Weekend Project: Make Your Own Texturizing Sea Salt Spray
Beach waves are not only super pretty, but they're also an easy hairstyle that doesn't require any heat. Sadly, not everyone was born with gorgeous wavy hair. No worries, though, if you have stick straight strands; a texturizing sea salt spray can help you achieve the beach waves of your dreams. And guess what? You can make your own rather than spending a ton of cash on one at a beauty store. Here's how you do it: Ingredients: - 2 cups of hot water - 1 teaspoon of salt - 1 teaspoon of coconut oil Put all three ingredients in a spray bottle, then shake vigorously to combine. Apply this spray to damp hair as you tousle your waves around. The water and salt will create that signature ocean hair look and the coconut oil will help to keep your hair shiny and hydrated. Be sure to check out the best mask for some skin TLC and DIY soothing cuticle cream.
Hurry! We Found Tons Of Cute Sandals Under $25
Bookmark These Workout Hairstyle Ideas So You Always Look #Flawless At The Gym
Don't Miss Your Chance To Win A Free Tie-Dye Ombre Tee From Ivory Ella!
Sponsored Post You know what time it is? It's giveaway time! This week, we've partnered with our friends at Ivory Ella to give five SHEfinds readers gorgeous tie-dye ombre T-shirts! Never shopped Ivory Ella before? No better time like the present! Their designs are not only flattering and stylish, but Ivory Ella also donates 10% of their profits to SaveTheElephants.org. As for their amazing tie-dye ombre tees, let's just say you need one in your life. In addition to being super comfortable, these shirts are hand dyed making every shirt completely unique! The tie-dyed colors and patterns are truly stunning and each tee includes the super cute Ivory Ella elephant logo. Want a soft new tee to wear everywhere? Enter below for your chance to win! The editors at SHEfinds wrote this blog post on behalf of Ivory Ella and received compensation as part of our agreement. (function(){ function loadScript(url, scriptId, callback) { if(document.getElementById(scriptId) != null) { return; } var script = document.createElement('script'); script.type = 'text/javascript'; if (script.readyState) { script.onreadystatechange = function() { if (script.readyState === 'loaded' || script.readyState === 'complete') { script.onreadystatechange = null; callback(); } }; } else { script.onload = function() { callback(); }; } var scriptIdAttr = document.createAttribute('id'); scriptIdAttr.value = scriptId; script.setAttributeNode(scriptIdAttr); script.src = url; document.getElementsByTagName('head')[0].appendChild(script); } function loadEmbed(){ var iframes = document.getElementsByClassName('campaign_embed'); for(var i = 0; i < iframes.length; i++) { iFrameResize({ enablePublicMethods: true }, iframes[i]); } } loadScript( '//d2xcq4qphg1ge9.cloudfront.net/javascript/responsive_embed/20150624/iframeResizer.min.js', 'campaignEmbedder', loadEmbed ); })();
Floral Print Actually Looks Pretty All Year Long–These Cute Outfit Ideas Are Proof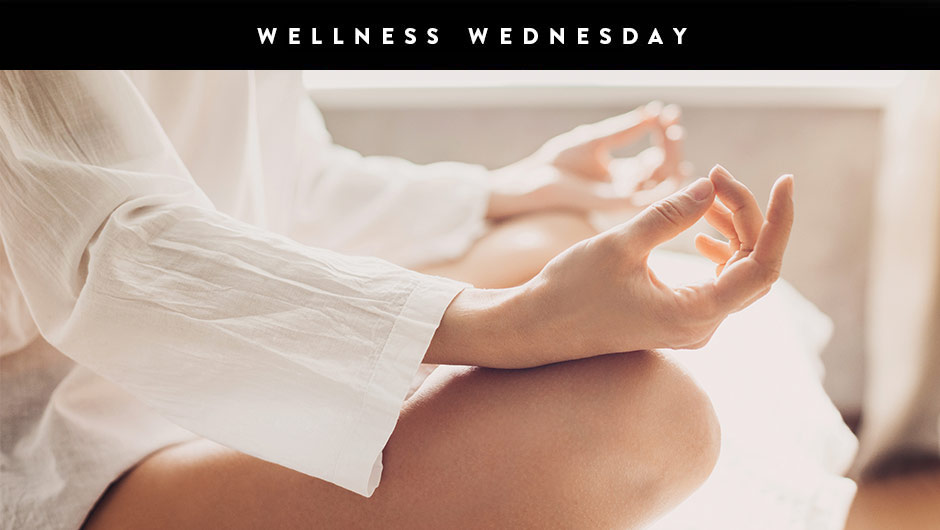 Try This Simple Meditation Technique Tonight #WellnessWednesday
Whether first thing in the morning, during your lunch break or before bed every night, meditation should definitely be a part of your daily routine. Meditating is not only good for your mental health, but it's been shown to positively impact your physical health as well. Now I know some of you may be thinking, "I don't have time to meditate!" But trust me: you do. Just take 10 minutes out of each day to do it. Here's how to get started. First, get into a position that's comfortable for you, either sitting up straight or laying down, in a quiet space. Next, focus on deep breaths. This is extremely important when you're meditating. You should also try to clear your head by focusing on the present; don't think about what went wrong that day or how many things you have to do. Once your mind is clear, focus on relaxing each muscle in your body. Now you're ready to meditate. If you're not sure how to guide your own meditation, you can easily find a 10-minute guided meditations on YouTube--there are a ton. Don't forget to check out 3 drinks that will help you wind down before bed and all-natural headache cures.
4 "Super Foods" You Need In Your Diet #WellnessWednesday
What are super foods? They're foods that are extremely rich in nutrients. Eating them not only means you have a better diet, but can help you achieve a better lifestyle, too. Want to start incorporating more of these super foods into your daily meals? Start with these four. They're not only easily accessible, but they all taste great and can be used lots of different ways. Sweet potatoes are not only yummy, but they are also a super food. Why? Although they're sweet, they boost your immune system and are packed with anti-inflammatory nutrients, Vitamins A and C. If you suffer from arthritis or asthma, this is the perfect food for you. Oh, and it can prevent or control diabetes because it is low on the glycemic index. I'm not going to lie, spinach is a major part of my diet and I'll tell you why. For one, I am iron-deficient and spinach contains so much iron to help me control my anemia. If you're not a big meat eater like me, spinach will still help get you your daily intake of iron. Spinach also contains tons of vitamin A (hello good immune system!) and calcium for healthy bones. And spinach doesn't have to be thought of as a boring, bland vegetable. It's easy to cook and there are so many ways to make it yummy to eat. Greek yogurt has been trending in health for a while now, and for good reason! Greek yogurt is full of probiotics which majorly improves digestion. Plus, it is chock full of calcium, protein, zinc, and vitamins B6 and B12 and creamier than regular yogurt. That's a win! What is an essential food for your diet, but also won't break the bank? That's right. Beans. Beans are easily accessible (and inexpensive!) at any grocery store and they're jam packed with health benefits. They contain tons of fiber, protein, iron and you really can find so many ways to make them. Hopefully, these 4 foods become a major part of your diet. Let us know your fave super foods! Be sure to check out calm-down drinks that will help you wind down before bed and simple stretches to try before bed.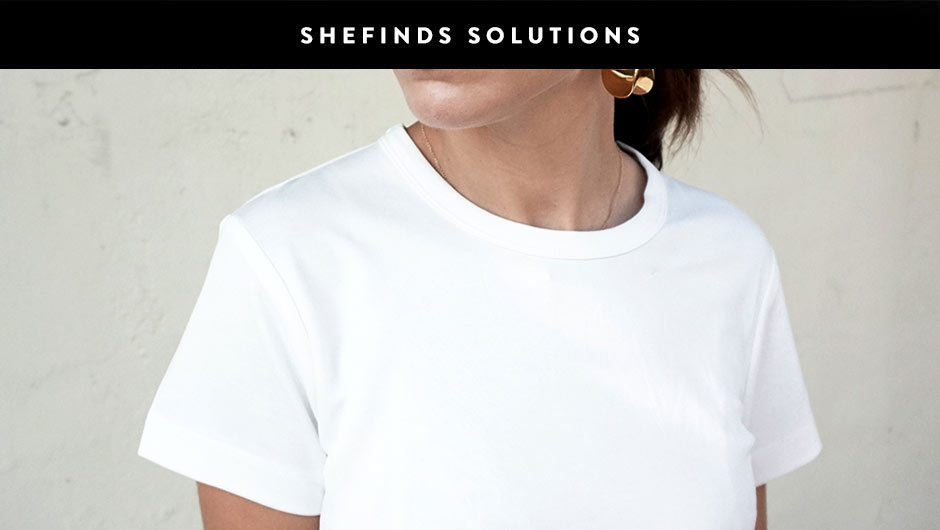 Once And For All, Here's How To Remove Yellow Stains From The Underarms Of White Shirts #SHEfindsSolutions
We've all been there: your favorite white shirt that fits so well and goes with everything starts to develop those unsightly yellow underarm stains. Ew! It may feel like tossing your beloved shirt in the garbage is the only option once those stains develop, but not so fast! You can actually remove those nasty yellow stains and have your white shirt looking as good as new. Here's how: Start with two simple ingredients: vinegar and water. Yup, it's that easy. Mix equal parts water and vinegar in a spray bottle. Generously spray this solution all over the stain so that it is saturated with your homemade stain remover. Let that sit and soak in for about 45 minutes to an hour. After your shirt has soaked, wash it in cold water. If you feel like it isn't completely clean before drying, repeat these steps once more and then dry. Be sure to check out how to stop a hangnail from getting worse and how to stop lipstick from sinking into the creases on your lips. [Photo: Always Judging]
This Under-The-Radar Brand Makes The Best Leggings Ever
I'm here to rave about my new favorite pair of workout leggings. If you're looking for a pair of workout leggings that are actually fashionable and won't cost you tons of money, you need to check out Motion by Coalition's Avery leggings. I live in these leggings. Not only are they perfect (and super comfortable) for any type of workout, but they're stylish enough to wear beyond the gym. They're great for heading to class, running errands, lounging around the house--anything that is on your to-do list! The material is breathable, the mesh detailing totally slims your legs and there are actually hidden pockets (cool, right?). Yes, I'm basically in love. You'll have to rip these leggings off of me because I can't stop wearing them. Treat yourself to a pair, too! SHOP MOTION BY COALITION'S AVERY LEGGINGS NOW Be sure to check out Kendra Scott's new fall 2017 collection. [Photo: Motion by Coalition]
Psst! Now Is The Time To Stock Up On Cute Shorts Under $25
Check Out These Pretty Maxi Dresses We Found–They're All $30 Or Less
Once And For All, Here's How To Stop A Hangnail From Getting Worse #SHEfindsSolutions
Just thought of a peeling cuticle or hangnail send shivers down my spine. Even though it looks small, it isn't pretty and it definitely can cause pain. Ouch! If you have a hangnail, the most important thing is to avoid peeling it off all together because that could ultimately lead to the area hurting way more or even a nasty infection. Instead of peeling it, the best thing to way to treat a hangnail is to soak your fingers in warm water. This will soften the area around the hangnail. Next, use nail scissors or a nail clipper to cut off the hangnail. Once you've done that, you can cover the area with Vaseline or Neosporin and a band-aid if you want to make sure it heels the right way. And if you want to prevent hangnails, use cuticle oil religiously. Don't have cuticle oil? Even just using lotion regularly on your hands will prevent nasty hangnails. Be sure to check out how to remove foundations stains without a washing machine and how to instantly soften dry hair.
Dermalogica's Daily Microfoliant Is The Best Exfoliator For Women With Dry Skin
I'm here to tell you about a skin lifesaver for those of us with dry, flakey skin: Dermalogica's Daily Microfoliant. Super harsh exfoliators with rough beads can actually damage your skin, especially if you exfoliate too often. While you feel like it should be getting rid of dry skin, harsh exfoliators can actually cause more dryness and inflammation.  That's why I love the Dermalogica's Daily Microfoliant. It is a powder product that is super gentle on your skin and does the absolute best exfoliating job. I always feel like my skin is fresh and glowing after I use this product and I never feel like I had to rub sandpaper on my face to achieve it. I've been using this product for years now and I genuinely notice a difference if there are a few days that I don't use it. Worth noting, while Dermalogica's Daily Microfoliant is great for dry skin, it actually works well on every skin type. If your skin needs a good, thorough sloughing without any harsh beads, get your hands on this microfoliant ASAP. SHOP DERMALOGICA'S DAILY MICROFOLIANT NOW Be sure to check out the best everyday leather tote and the best makeup brushes ever from Walmart.
Pin These Pretty Side Part Hairstyle Ideas For Those Days When You Need Simple Hair Inspo
Weekend Project: Make Your Own Soothing Cuticle Cream
When you're not getting a manicure, chances are you're probably not paying your cuticles much attention. But that all changes today! Keeping your cuticles soft and hydrated is not only the key to gorgeous hands, but also helps ensure your manicure lasts longer. Rather than invest in a fancy cuticle cream, why not consider making your own? It's easier than you think, it's a nice to pamper yourself and your hands will feel (and look!) so much better. Here's what you'll need: - ¼ cup of coconut oil (liquefied) - 1 teaspoon of Vitamin E oil Combine the two ingredients together by stirring and transfer it into a small container. Chill in the fridge until it's solid, then use whenever your cuticles look dry or feel like they're starting to peel. The coconut oil is super hydrating and will soften the cuticle and Vitamin E oil is an antioxidant that rejuvenates skin. You'll be on your way to soft, healthy cuticles in no time! Let us know if you try this DIY project and be sure to check out banana DIYs that will transform your skin and DIY relaxing, edible face mask.
Love Your Legs? Show Them Off In An Asymmetric Hem Dress This Summer
Fear Not! These Crop Top Outfit Ideas Will Totally Inspire You To Try One ASAP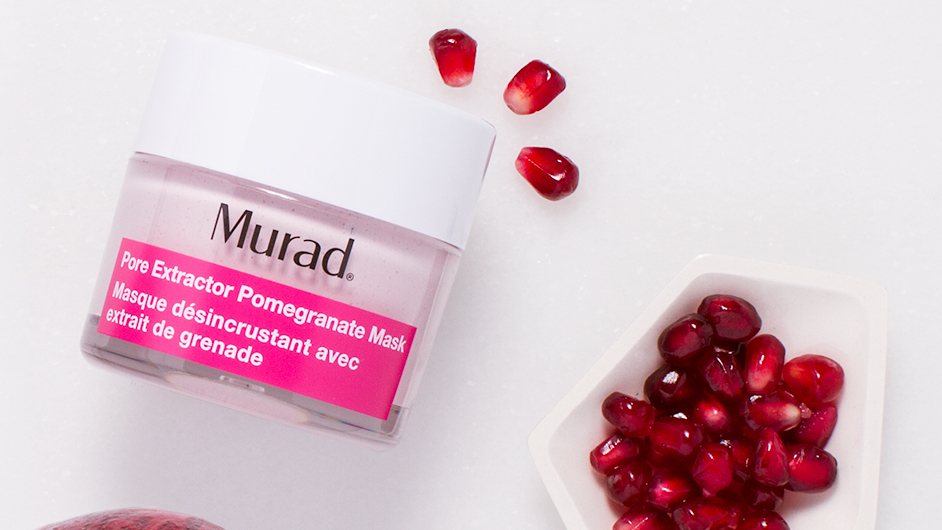 This Is The Best End-Of-Summer Mask If Your Skin Needs Some Serious TLC
If your skin feels like it is in need of a refresh, you have to try my new favorite face mask, Murad's Pore Extractor Pomegranate Mask. This super quick 10-minute face mask smells so good and it delivers the deep cleaning to my pores that I often feel like I need. This mask is super creamy so you don't feel like it is drying out your skin as it hardens and it has super tiny exfoliating beads that will make you face feel incredibly smooth the moment you rinse it off with warm water. It also instantly soothes and hydrates any dry patches of skin that are on my face, which is a huge plus for me. The best part? Your pores will be super clear and free of blackheads after just one use! Seriously, I'm in love. You need to check out this face mask for yourself! SHOP MURAD'S PORE EXTRACTOR POMEGRANATE MASK NOW Be sure to check out the best drugstore beauty products! [Photo: Murad]
Shop The Best Slip Dresses Under $50
A Beginner's Guide To Aromatherapy & Essential Oils #WellnessWednesday
Aromatherapy is a bandwagon that you need to hop on. The aroma from essential oils can be incredibly helpful for your mind and body. Not sure where to begin? There are a ton of scents to choose from, but I'm here to fill you in on the 5 most popular options and how each scent can help. Take my word for it, essential oils will help improve your body, both mentally and physically; you'll feel like a new you in no time! Peppermint: If you suffer from headaches or migraines, peppermint is best. Peppermint contains menthol so it can relieve not just headaches, but congestion and achy muscles. Rub this essential oil on your temples for a headache, any sore muscles, or diffuse it into the air for the ultimate soothing effect. Lavender: Having trouble relaxing or getting to sleep? This scent has almost a magical calming effect. It's helped relieve stress on so many occasions and I almost can't fall asleep without it now! Eucalyptus: This scent is so refreshing to breathe in.Eucalyptus oil is an anti-inflammatory and is great for relieving congestion, stuffiness, or coughs when sick. Plus, it just smells so fresh that it is sure to wake you up! Lemon: Lemon increases mental awareness and basically just spreads #goodvibes. Jasmine: Need a confidence boost? Jasmine to the rescue! Jasmine is known as an antidepressant because the scent immediately uplifts and causes feelings of optimism. Let us know if you love aromatherapy as much as we do! Be sure to check out how to incorporate apple cider vinegar into your daily diet and simple stretches for a better night's sleep.
FYI, Nordstrom's Bestselling Moto Leggings Are Back In Stock (But Probably Not For Long)
Attention! These bestselling black moto leggings are now back in stock at Nordstrom and just in time for fall. Not only are these leggings super comfortable and high quality (i.e. not see through!), but the moto detailing makes them so much more interesting than a plain pair black leggings. Pair these versatile leggings with tall boots or cute ankle booties and a tunic or long sweater and you've got a no-fail fall outfit. Our advice? Hurry and snag a pair before they sell out again! BP. Seamed Moto Leggings Can't get enough of these leggings? Good, they're available in two other colors: BP. Seamed Moto Leggings BP. Seamed Moto Leggings Be sure to check out the top that is selling fast at Nordstrom and the cheap black dress that is flattering on any body type. [Photo: Nordstrom]
These Loafers Are Anything But Boring–Invest In A Pair To Upgrade Your Shoe Collection ASAP