Dressing in fall is the best. Between cute jackets, cozy sweaters and boots and booties, what's not to love?!
If you like the idea of stocking your closet with essentials that look good season after season, we're here to help. Believe it or not, you can invest in boots that don't need to be replaced every year. The key is splurging on timeless styles and taking impeccable care of them.
Ready to revamp your boot wardrobe so you're covered on the classics? Here are the 4 styles every woman should have in her shoe collection.
Whether walking through fallen leaves or trekking city streets, there's no denying that leather ankle boots always look good. Black is a great, versatile option, but don't forget about other wear-with-anything colors like deep browns. When it comes to styling your leather ankle boots, anything goes. Short dresses, slim jeans, maxi skirts–they all work!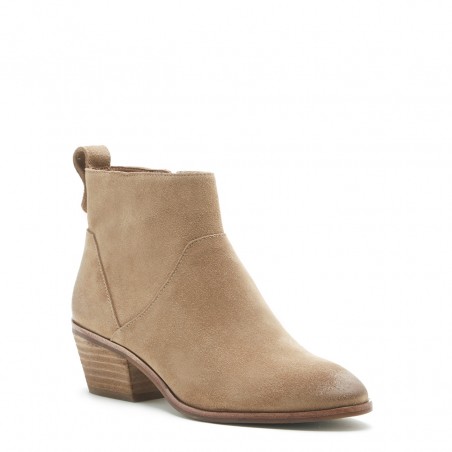 Think of these as your all-season booties. You can wear them in the fall and winter with corduroys and black work pants and then in spring and summer with skirts, shorts and dresses. Caring for light colored suede is definitely important, so invest in protective spray to keep your boots in tip top condition for years to come.
Knee high boots never go out of style and make the perfect transitional shoe when going from summer to fall and then fall to winter. Knee high boots look super cute with skinny jeans or leggings and an oversized tee or sweater. Another fun way to wear these? Boho style with a printed dress.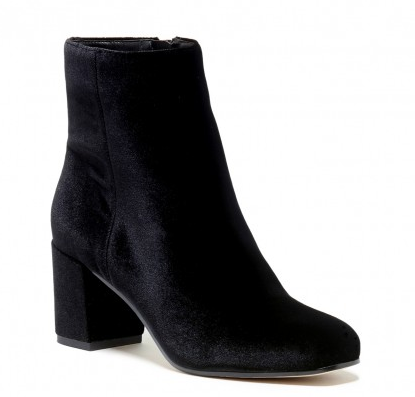 Last but not least, your boot collection isn't complete without a dressy pair that you can wear on special occasions. Choose a classic color like black or navy in a luxe fabric like suede or velvet. Opt for a skinny heel rather than a chunky one to keep your look sleek and refined.
Return to fall footwear essentials guide >>
[Photo: Sole Society]
The editors at SheFinds wrote this post on behalf of Sole Society and received compensation as part of our agreement.