I bought the MAC Bare Study Paint Pot ($18.50) because it's a staple for any makeup collection. The beige cream shadow has a soft, pearly finish that works for nearly every skin tone. It instantly makes your eyes look brighter and more awake. It works as a great primer for eyeshadow, but on days I'm feeling lazy, I usually wear it by itself. If I only got to pick 5 makeup products to use for the rest of my life, Bare Study would definitely make the list.
If you are looking for a dupe for MAC's Bare Study, I suggest the Maybelline Color Tattoo ($5.94) in the shade Barely Branded. I picked it up at the drugstore because I was drawn to the color, and when I opened it up, I realized it looked identical to Bare Study (which is probably why I liked it so much). The Maybelline Color Tattoo is also a cream shadow with a light-reflecting, pearl finish. The major difference between the 2 products is the texture: Barely Branded is much thicker and has a heavier application. It has more of a color payoff, which is a plus or a minus depending on the look you want to achieve. Bare Study also has gold undertones, while Barely Branded is more pink.
I've had both these products for a few months, and I think it's worth noting that the texture of Bare Study is as creamy and soft as it was the day I opened it. Barely Branded, on the other hand, has gotten a little clumpy.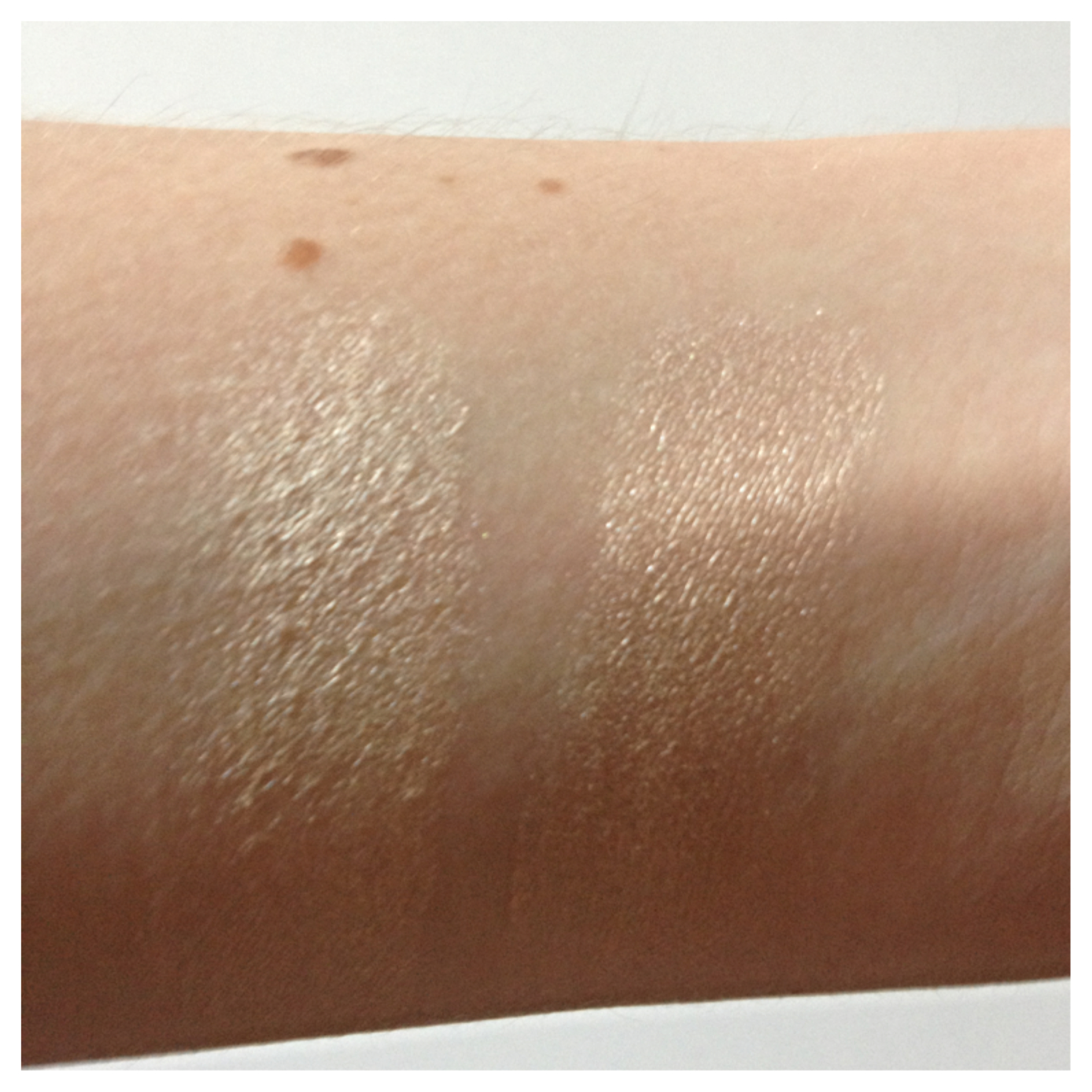 Mayebelline Color Tattoo in Barely Branded (left); MAC Paint Pot in Bare Study (right)
I prefer MAC's Bare Study because it's lighter and more subtle, but it really depends on your personally preference and skin type. I find that Bare Study doesn't have to blended in as much and gives a light wash of color, which I prefer. My sister likes Barely Branded better because she has oily eyelids and finds that Bare Study creases on her. Have you tried out these 2 products? Which one is your favorite?
For more beauty, don't forget to check out butter LONDON's neon nail polishes for fall,  Avon's Mega Effects Mascara and the dupe for Benefit's Hoola bronzer.