If you're looking for a good highlighter, Becca Cosmetics counter at Sephora is our go-to spot. Whether you want the classic subtle glow from Champagne Pop ($38) or a cosmic shine from Vanilla Quartz ($38), Becca Cosmetics' Shimmering Skin Perfector Pressed Highlighter line is guaranteed to give you the eye-catching luminescence that you've been searching for.
The only downside to the highlighter is that it doesn't translate well on every skin tone. Light highlighter hues can appear ashy one darker skin, which can be very frustrating. And since light-colored highlighters tend to be more popular, it's hard to find a highlighter that works for all skin tones.
That's where Becca Cosmetics' latest pressed highlighter comes in. Their newest hue, known as Chocolate Geode ($38), is a rich chocolate brown complemented with gold pearl shimmer and it leaves a perfect sheen on dark tones without an ashy, washed-out appearance. It's basically a blessing in a compact. We're officially obsessed!
But, even this highlighter is bittersweet for one major reason: its price. If only Becca Cosmetics made this highlighter more budget-friendly for all of us to enjoy, but alas, with the good comes the bad. However, you shouldn't lose hope! We did some major beauty searching on the web and we found amazing bargain-friendly dupes to this game-changing highlighter. There's no need to drain your bank account for a beauty product, check out these grade-A highlighters that won't break your beauty budget.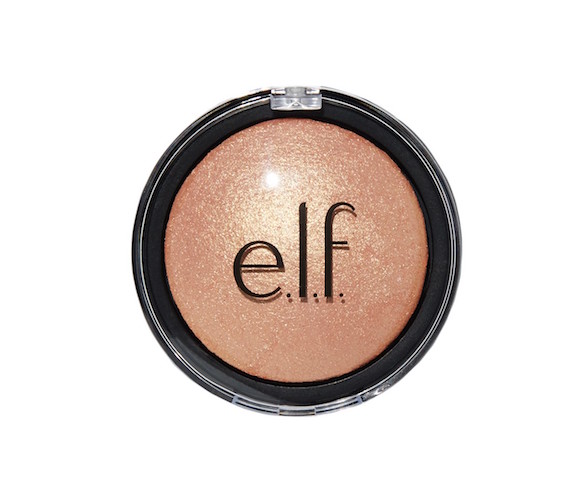 e.l.f. cosmetics Baked Highlighter in Apricot Glow ($4)
e.l.f. cosmetics is always one of our favorite brands to go to for cheaper beauty products. This Baked Highlighter definitely lives up to the brands iconic status. The Apricot Glow hue gives a subtly golden pop to your cheekbones and lids and won't leave dark skin tones looking flushed. It's simple iridescent glow makes this the perfect highlighter to wear during the day and its sheer application allows it to be extremely buildable for nights when you want a little extra shimmer. Not only will this highlighter give your face a glamorous glow, it's also great for your skin! The formula is infused with nourishing ingredients like vitamin E, jojoba, sunflower, apricot, and grape. So, keep your skin happy and healthy with this bargain beauty essential.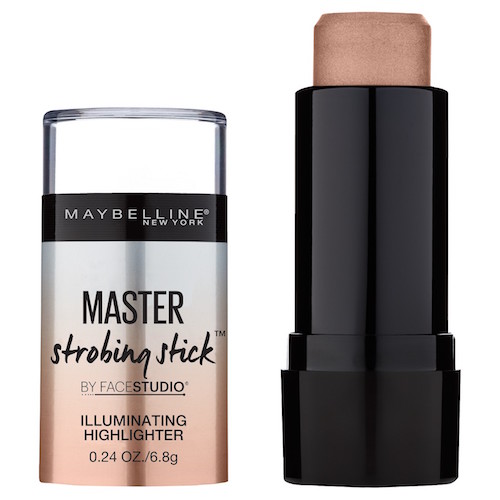 Maybelline Face Studio Master Strobe in Medium Nude Glow ($7.99)
For women with darker-skin who aren't a fan of pressed powder, we found an amazing cream stick just for you! This creamy highlighter glides onto skin with a natural finish and is perfect for even the most sensitive of skin types. It's dermatologist-tested, allergy tested, and non-comedogenic, so no matter how acne-prone your skin is, you can pile this highlighter on without any consequence. This highlighter created by bargain beauty extraordinaire, Maybelline, is packed with micro-fine pearls to give your skin an added boost of glow and shimmer throughout the day without fading or smudging. You'll have a perfectly dewy glimmer all day long from this amazing highlighter, so dare to glow with this highlighter.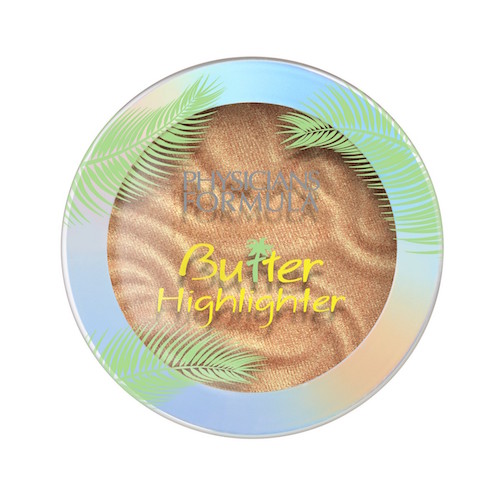 Physician's Formula Butter Highlighter in Champagne ($9.79)
This fan-favorite highlighter in Champagne is one of the best choices for darker skin tones because of its deep, warm, and golden pigment. This highlighter is universal and compliments just about every skin tone. It's not too light, yet not overly dark. Physician's Formula is also known for its cosmetic products that are safe for even the most fragile of skin. This highlighter's formula glides onto skin like literal butter without caking up or becoming a greasy mess and gives a lightweight coverage that won't overbear your face in a blinding shimmer. It's ultra-refined pearl accents and soft-focus pigment smoothes the texture of skin and leaves a natural, subtle finish that will bring out the inner glow of every skin type.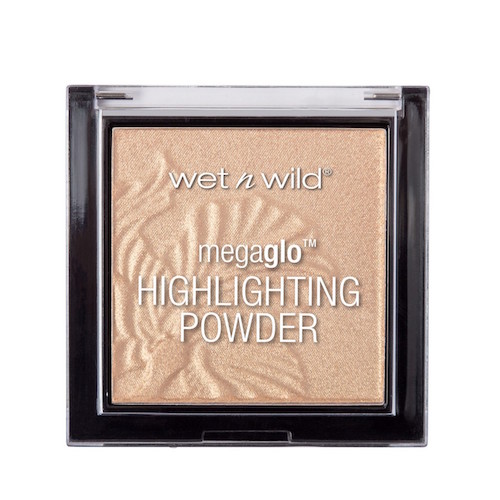 Wet n' Wild MegaGlo Highlighting Powder in Golden Flower Crown ($4.99)
Although this highlighter may seem a little lighter in hue than the rest, it truly packs a surprising punch. For just $5, you get an amazing universal glow that shines brighter than the stars, while highlighting features with a lightly toasted pigment. This neutral gold is one of our favorite highlighters ever for its versatility to stay calm during the day and bolder with an extra swipe. The pressed powder formula easily blends and glides on smoothly to skin. Wet n' Wild just never seems to disappoint us!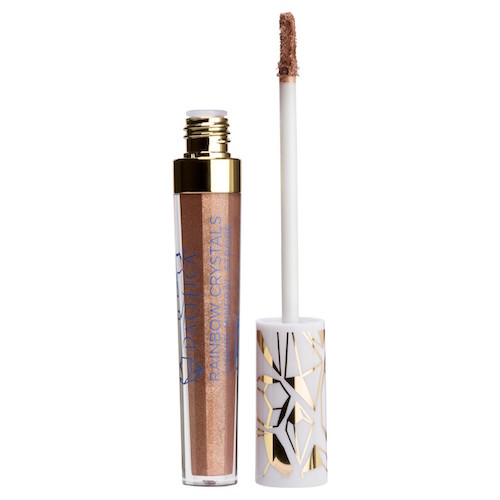 Pacifica Rainbow Crystals Highlighter in Dance Like This ($12.99)
This liquid highlighter is basically Chocolate Geode in a tube. It's one of the truest matches to Becca Cosmetic's newest highlighter and it's only a fraction of the price! While it is on the pricier side of the bargain beauty spectrum, it's still a steal for this beautiful, stand-out pigment that just doesn't seem to quit. The liquid formula blends so easily and has a skin-like finish. You can dab a tiny amount for a subtle day glow or make striking swipes for a blast of shimmering gold on your cheekbones and lids. Not only will this color make you feel good, but you can also stay at peace knowing that this formula is 100% vegan and cruelty-free. Saving adorable animals while looking fabulous? Yes, please!
For more beauty dupes on SHEfinds, check out:
—KKW Beauty-x Mario-Collection-Dupes
—The Best Glozzier Lidstar Eyeshadow Dupes
—Budget-Friendly NARS Radiant Concealer Dupes
SheFinds receives commissions for purchases made through the links in this post.