Spring is finally here, which means it's time to do a bit of spring cleaning to our makeup bags. Out with the old, and in with the newest beauty launches! This spring, there are tons of new collections and products that are guaranteed beauty staples. One of the biggest launches of the season (if not the year) is the collaboration project between Kim Kardashian's KKW Beauty and makeup master and KKW's beauty guru, Mario Dedivanovic.
The line, rightfully titled KKW x Mario, was created in celebration of the two's friendship. This iconic line is filled with obvious Kim K beauty essentials: one universal nude lipstick called "Classic K," two high shine glosses, and a 10-shade eyeshadow palette that drifts from the brand's neutral aesthetic. The line drops on KKW Beauty's website Thursday, April 5 and you better expect it to sell out in seconds. Also, be prepared to shell out $85 to get your hands on the whole line.
KKW X Mario Collection ($85) [Photo credit: Instagram @kkwbeauty]
Although the line is expected to be a major sell-out, I personally can't admit that I'll be buying it. While there are many die-hard fans of KKW Beauty, I can shamelessly admit that I can't get behind the brand's outrageously high price.
Instead, I'm going to opt for one of these beauty dupes. They're higher quality products offered at a fraction of the price! So, don't go broke in the name of beauty, keep your look and your bank account on point by grabbing one of these top-rated product dupes instead.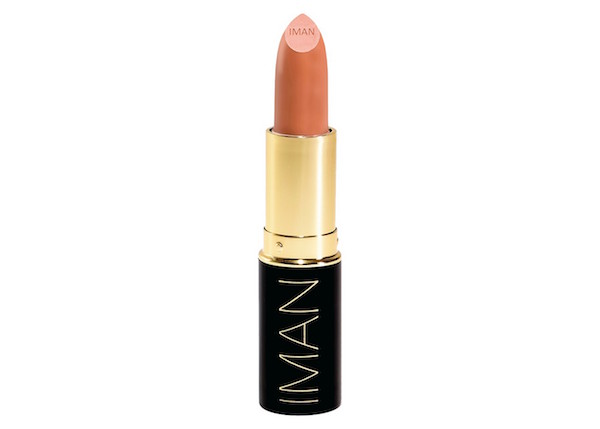 Iman Lipstick in Nude ($9.99)
Kim Kardashian isn't the only it-girl with a beauty line. Iconic supermodel Iman has her own line that's dedicated to meeting women of all skin tones, and we're definitely impressed with her line. This nude lipstick from her self-titled beauty line has the same warm, peachy hue as the Classic K lipstick. This full-coverage lipstick has a strong pigment that is far from overbearing and applies in a creamy, satin finish. This semi-matte shade lasts for hours on end even, through the messiest of lunches. The luscious formula keeps your lips moisturized throughout the day, too. This lipstick also stands out from the rest because it's paraben-free and phthalate-free, so you don't need to worry about any gross toxins or chemicals. Sold at half the price of the $20 lipstick from the KKW x Mario line, you can snag two for the price of one–a major benefit for us. Kiss dry, chapped lips goodbye and wave hello to the perfect pout with this top of the line lipstick!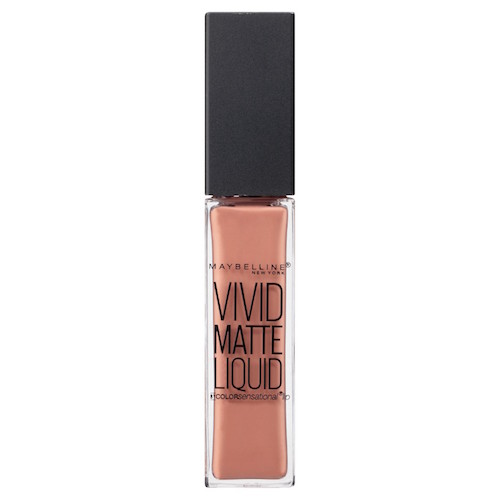 Maybelline Color Sensational Vivid Matte Liquid Lip Color in Nude Thrill ($6.99)
This shade is basically identical to the pale-nude $18 KKW x Mario lip gloss in "Super Nude." This liquid lip from drugstore beauty king, Maybelline, gives your lips a subtle, natural pop of color without coating your lips in shimmer or stickiness. Although it's considered a liquid lipstick, this product definitely has more of a lip gloss feel because of its subtlety and lack of opaqueness. It's basically the best of both worlds–it has the simple, low-key pigment of a gloss, but stays dry and gunk-free like a liquid lipstick. The long-lasting formula allows your color to stay put all day long without any dryness or chapping. You'll definitely be able to keep your pout on-point with this major beauty essential.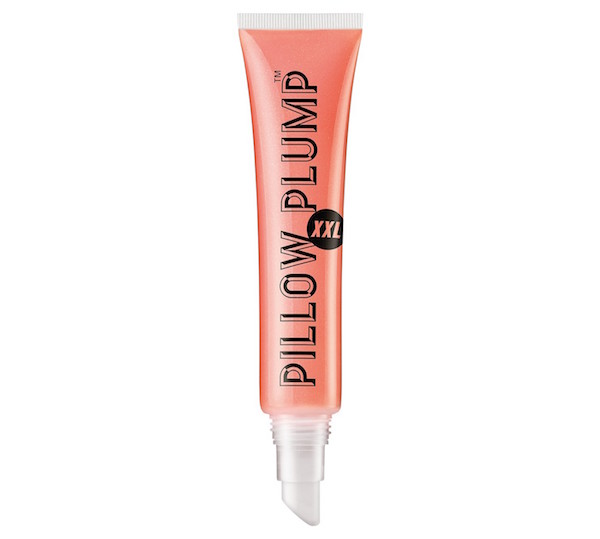 Soap & Glory Sexy Mother Pucker XXL Lip Gloss in Coy Toy ($11.99)
KKW x Mario's "Juicy" lip gloss has a peachy-pink shade that is strikingly similar to Soap & Glory's essential lip gloss in Coy Toy. Not only does this shade look good enough to eat, but it also gives your lips a plumper pout within seconds due to its 3XL-peptide formula. This lip gloss also keeps your lips happy and hydrated throughout the day while leaving an ultra-sheened look that will put the rest of your lip glosses to shame. Plumping, hydrating, and an ultra-glossed look? That's a triple-threat that we're ready to sign up for!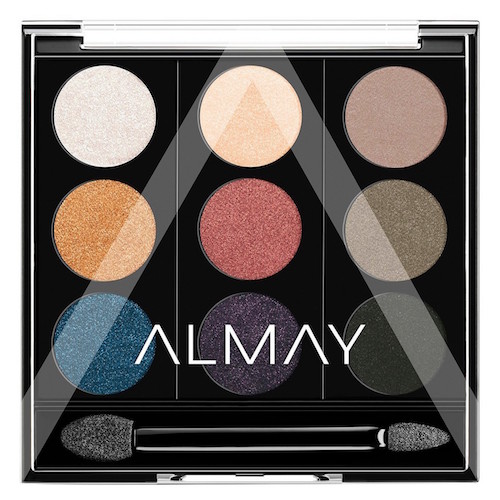 Almay Pop Eyeshadow Palette in Fabulista ($12.99)
We all know that the true star of the KKW x Mario line is the eyeshadow palette. Retailing at $45, it includes 10 shades that sway from the usual neutral tones that KKW Beauty tends to serve us. Almay's Pop Eyeshadow Palette in Fabulista is the ultimate clone of this upcoming palette. Although it only has 9 shades, its glittery cool tones and cobalt-blue shade is almost exact to the hues in the KKW x Mario Eyeshadow Palette. This eyeshadow palette is also a major winner for us because of its powerful pigments and long-lasting wear abilities. You can depend on this shadow to last and stay put through even the sweatiest of days!
For more beauty essentials, check out our favorite brow gel that retails for under $25, on SHEfinds.
SheFinds receives commissions for purchases made through the links in this post.