Your next self-care session isn't complete without a soothing sheet mask. That's why we're sharing the best of the best designed to combat everything from dryness to redness. Stock up on the best sheet masks below!
Best Sheet Masks
Shoppers Choice: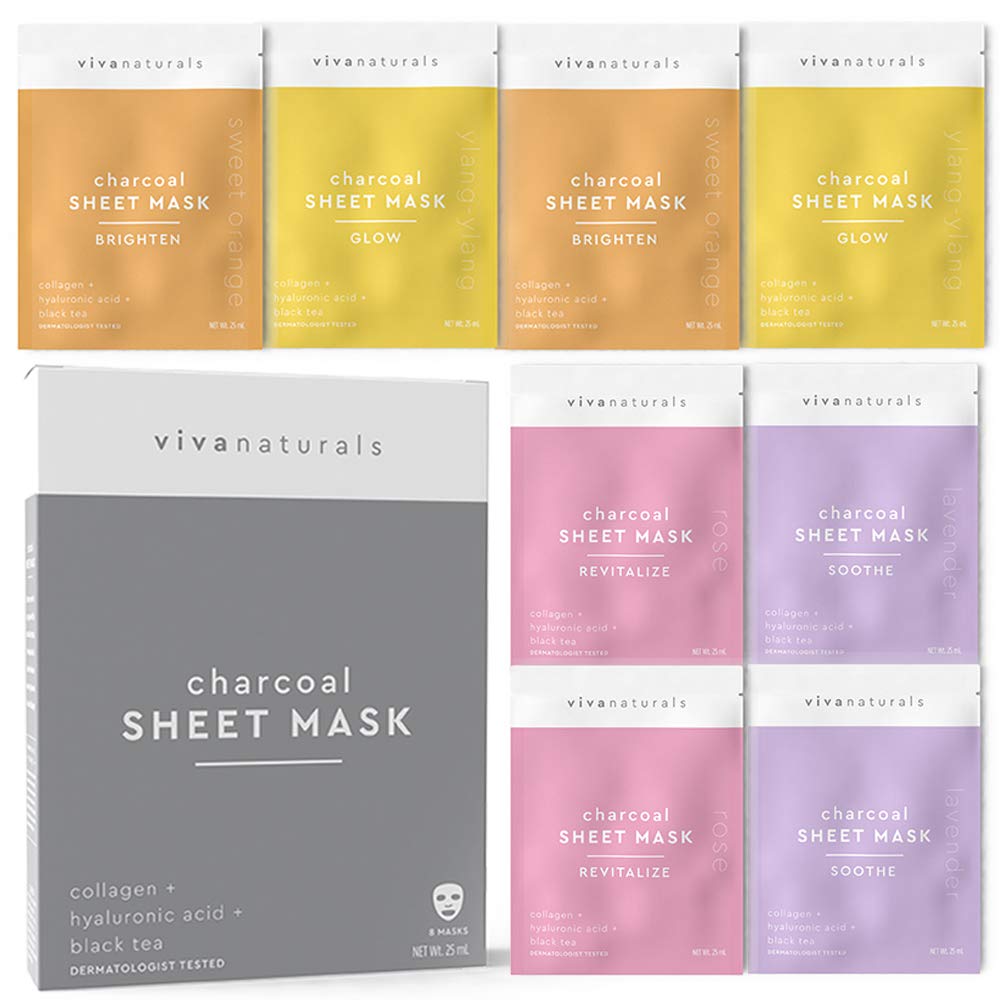 Viva Naturals Sheet Mask for Detoxifying, Cleansing, Moisturizing and Brightening Skin
Highlights: Thicker and more saturated than most other brands; formulated for sensitive skin; designed to harness the natural detoxifying power of activated bamboo charcoal; works like a dirt magnet to absorb oil, impurities, and complexion-dulling toxins from your skin; your face will feel more rejuvenated, and selfie-ready in 15 mins
"These are wonderful sheet masks! There are multiple varieties included which is very nice. The sheet masks are soft and pliable which I like, Some brands are stiff and hard to use. These fit your face nicely, and stay in place. I don't have to worry about them sliding off, I can either relax while using them, or get things done without them falling off. There is a ton of product on the masks. It left my face feeling great, silky, smooth, hydrated. Definitely a winner for me!" – ck
Editors Picks: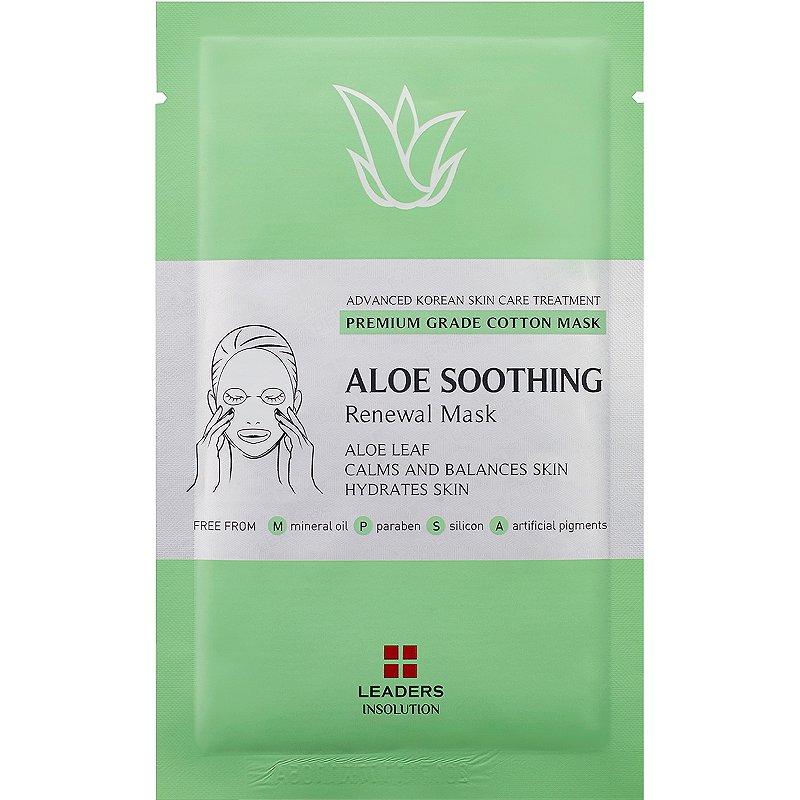 Leaders Treatment & Renewal Aloe Soothing Mask
Highlights: Cotton mask treats and renews lackluster skin; $5 or less; relieves tired skin from environmental stress
"I used to think all sheet masks were created equal until I tried this one. Literally life changing. This sheet mask perfectly calms your skin, and is the perfect way to treat yourself. Plus, it is super hydrating, so you'll reap the benefits even after you take it off." – Hannah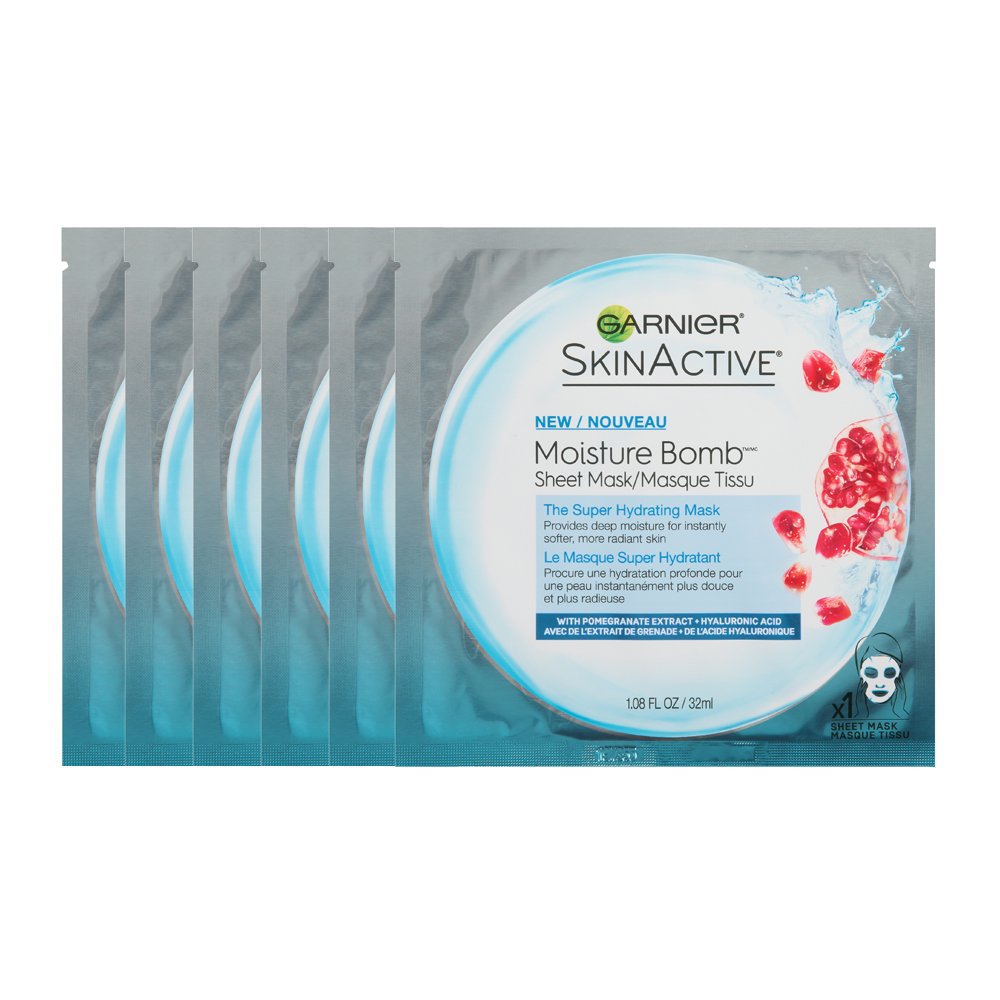 Garnier SkinActive Super Hydrating Sheet Mask
Highlights: Formulated with Hyaluronic Acid and Pomegranate Extract instantly hydrate skin in just 15 minutes;  free of mineral oil, parabens and petrolatum; helps prevent moisture loss throughout the day
"I always love to have these on hand for those moments my skin needs an extra boost of hydration. These water-based masks with Hylarunic Acid contain more than half a bottle of hydrating serum in one facial mask so you will instantly see the results of softer and more radiant-looking skin." – Alisha
Aloisia Marie Aqua Collagen Mask
Highlights: Helps promote skin elasticity, plumpness and firmness; creates a luminous glow after just one application; $10 or less
"I'm not usually the biggest fan of sheet masks because they always slip and slide all around my face. But this one is different! It stays puts and even better, leaves my skin seriously soft, plump and hydrated." – Jeanine (Read more about Aloisia Marie's sheet masks here.)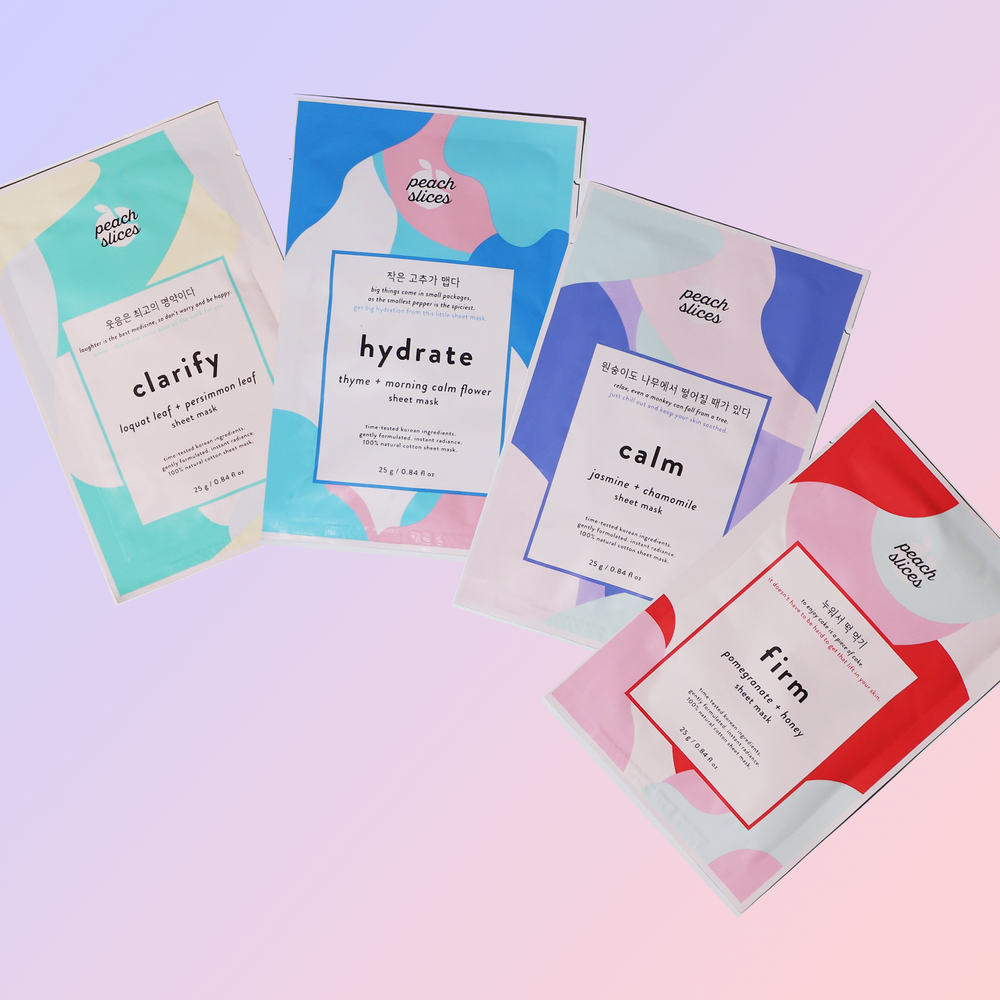 Peach & Lily Peach Slices Sheet Masks
Highlights: Cotton sheet masks that hydrate, nourish and soothe; $10 or less
"These sheet masks are my go-to! They're fairly inexpensive and deliver great results. Protip: when you're done wearing it on your face for 15 minutes, lay it on your decolletage area to use up the leftover serum and treat your oft-forgotten chest!" – Morgan
SheFinds receives commissions for purchases made through the links in this post.