Over the years, a lot has been revealed about some of the harmful chemicals that are used to make nail polish. A "
toxic trio
" comprised of formaldehyde, toluene, and DBP have been linked to birth defects in animals, as well as a slew of other potential health problems including hormonal damages, kidney and liver damage, and even cancer. Following this discovery, two more culprits were unveiled: a skin allergen called formaldehyde resin and camphor, which causes nausea, headaches, and dizziness. It's enough to make you want to swear off red nails forever.
The good news is that healthy solutions are on the horizon and "five-free" nail polishes are the wave of the future (and present). You can feel confident that when you use polished by these 8 brands, your body isn't absorbing toxic materials--and it certainly doesn't hurt that these great companies are putting out the most innovative shades on the market, as well.
[Photo:
Viva Luxury
]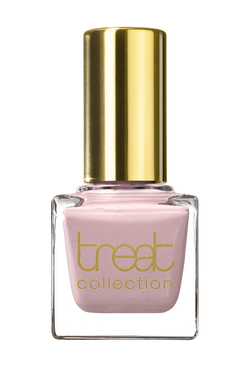 Treat Collection
Using ethyl acetat and butyl acetat, both of which are organic compounds extracted from fruit, Berlin-based label Treat Collection offers a bevy of super-cool hues that are nontoxic and long lasting. They've really made a name for themselves thanks to a beautiful collection of nude colors like Snow Drops and Cherry Blossom--but their outrageous lineup of sexy and mysterious dark shades (check out Gems and Shimmery Stars) sealed the deal and set them apart as a brand that can do it all and well.

Treat Collection Natural Nail Polish ($18)

LONDONTOWN Lakur
LONDONTOWN Lakur takes things four steps further and gives us a "9-free" collection of polishes that are vegan, cruelty and gluten-free, and packed with vitamins and minerals that help strengthen and fortify nails while making them look totally pretty. The brand got a major PR boost when Kim Kardashian announced their sheer beige-pink shade Cheerio is one of her favorites, but with adorable names like Chelsea Porcelain, Teatime, and Waterloo Sunset, it was only a matter of time before they exploded on the scene.

LONDONTOWN Lakur Nail Polish ($16)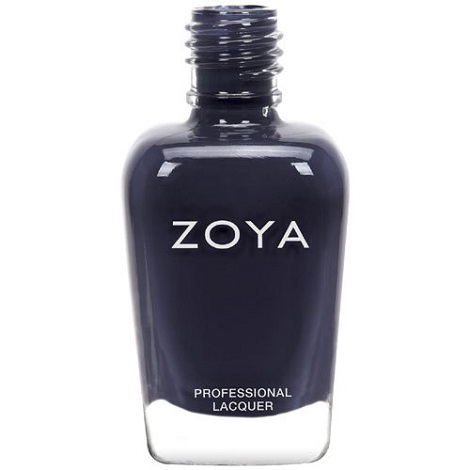 Zoya
What's not to love about Zoya? The 5-free brand values nail health as much as aesthetic beauty, but my goodness, do they do a killer job when it comes to creating magical color collections. Their Fall 2015 Focus & Flair collection appeals to your desire to cozy up to warm shades like Cinnamon and bronze-based Aggie and their Winter/Holiday collection is filled with rich, velvety hues such as Aspen Matte/Velvet and Veruschka MatteVelvet.

Zoya Nail Polish ($8.85)
ella + mila
Inspired by one of the founder's twin daughters, ella + mila's motto is "polish with love." There are numerous reasons why this 5-free collection is special — it offers playful, creamy shades like Please Me (a lovely lavender) and Copabikini (a badass neon yellow) and features the most adorable elephant logo you've ever seen. But the number one reason it should be on your holiday gift list? Its Mommy & Me sets consist of thoughtful complementary nail polish shades that are perfect for your favorite mama and baby elephants.

ella+mila Nail Polish ($10.50)
Deborah Lippmann
There's a reason celebrity manicurist Deborah Lippman rules fashion week runways each season. Her 7-free collection, which is not tested on animals and is infused with biotin and green tea extract, is always innovative and inspiring. Her fall collection is called Fear and, with berry wines, brick reds, and honey gold glitter shades, they'll make you feel fierce and confident.

Deborah Lippmann Nail Lacquer ($18)
butter LONDON
butter London wasn't content just being 7-free, so they decided to offer a collection of polishes that feature a special little something called Patent Shine 10X, which basically guarantees their polish will strengthen nails, make them appear more radiant shinier, and last up to 10 days. If that isn't enough to get you interested in their collection, this should do it: they've created more than 100 gorgeous shades that are ideal for any and every occasion, and just so happen to be on Oprah Winfrey's "Favorite Things" list this year.

butter LONDON Nail Lacquer ($15)
Nonie Creme Colour Prevails
Nonie Creme Colour Prevails is five-free and fabulous--especially for those of us who suffer from an unsteady hand. Its ergonomically designed handle helps you effortlessly glide the polish on your nails so that fewer mistakes are made and the brand's broad range of tones (check out Sashimi and Wardrobe Staple) are perfect for any occasion. But here's the kicker: Nonie Creme's collection is available at Walgreens and each bottle sells for just $8. No excuses.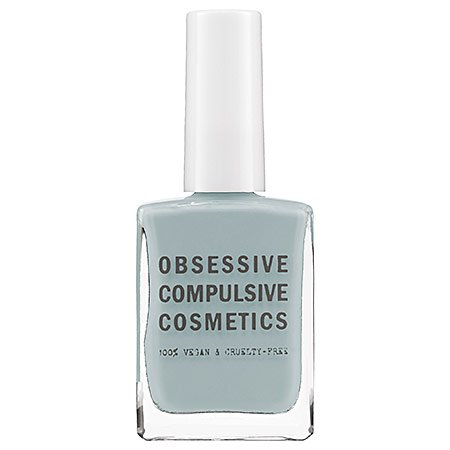 Obsessive Compulsive Cosmetics
With outrageous shades that will have you squealing, Obsessive Compulsive Cosmetics won't let you down when it comes to offering a healthy, five-free alternative to chemical-laden nail polish brands. Their collection is 100 percent vegan and cruelty free and is internationally certified by PETA. And their densely pigmented color offerings aren't for the weak--if you're looking for a bold teal-toned green, ultraviolet, or opaque demi-matte neon orange, you've come to the right place.

Obsessive Compulsive Cosmetics Nail Lacquer ($23.50)