We all have days when we just want to wear our comfiest, most oversized clothing and don't really care what anyone thinks. However, when a celebrity chooses to do this, they are likely to be snapped by the paparazzi and called a hobo by the media. Here are nine famous people who this happened to.
[Photos: Splash News]
Madonna
Madonna can wear whatever she wants because, well, b*tch, she's Madonna!
Johnny Depp
Johnny Depp, is that you?? Barely recognized this stud under all those clothes.
Mary-Kate Olsen
The caption of this photo is literally "Mary-Kate Olsen dresses in what looks like a blanket."
Jaden Smith
How cute are Jaden Smith and his girlfriend?? That shirt, not so much.
Helena Bonham Carter
Helena Bonham Carter's daily outfits include layers on layers on layers.
Courtney Love
Courtney Love, also a fan of wearing everything in her closet all at once.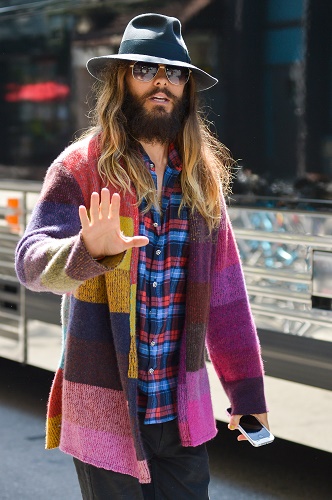 Jared Leto
We're guessing Jared Leto was trying to disguise himself in NYC because there is no other explanation for this, ahem, interesting look.
Nick Nolte
Nick Nolte always wears oversized clothing. ALWAYS.
Kesha
In the days before Kesha dropped the "$" in her name, she wore tights with holes often.