Arbonne is one of our favorite direct sales beauty companies out there. Not only do you get *amazing* products like anti-aging kits that really work, yummy protein smoothies, "Rosé All Day" lip kits, and so much more--but you also get to support female business owners in the act. It's so, so good!
If you're just learning the name Arbonne--you NEED this starter's guide to the 3 products you absolutely must own.
What are they?? >>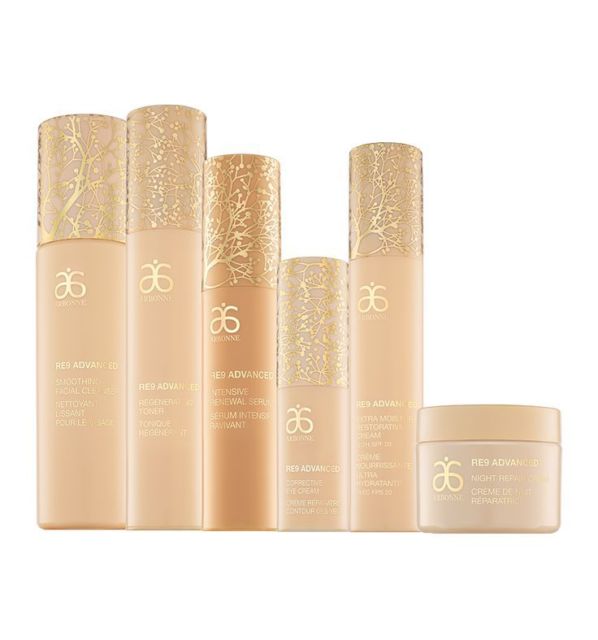 1. RE9 Advanced Set ($364)
"Our #1 best-selling, anti-aging skincare line is Arbonne RE9 Advanced," Michael D'Arminio, Arbonne's chief creative officer exclusively tells us. "It includes innovative botanical stem cell technology and ingredients to provide clinically tested, anti-aging benefits to address the specific needs of aging skin." Don't we all need a little bit of that!

Explaining the groundbreaking science further, Michael tell us, "The line is powered by sustainable orange stem cells that help minimize the appearance of fine lines and wrinkles, improve the appearance of skin radiance, elasticity, firmness and texture through improved hydration. When used consistently, skin looks visibly rejuvenated and youthful. When it comes to anti-aging, the results don't get any better than that!"

A must-try product!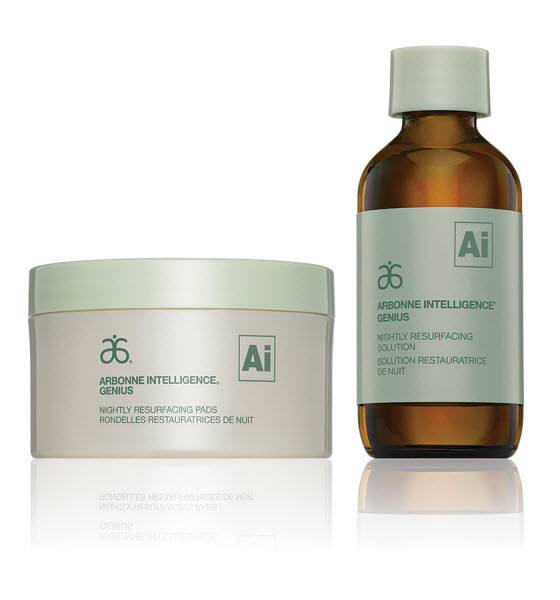 2. Genius Nightly Resurfacing Pads & Solution ($74 down from $98, through 10/15 while supplies last).

"We introduced this game-changing product in 2013," Michael says. "I believe we hit the trifecta with a triple-win combination of: a 60-day supply of resurfacing pads with a fresh pour solution, the scientific and botanical proprietary retinoid blend and the clinical results that show how the product supercharges your skincare routine."

And the best reviews so far have come from customers. "The proof has been in the performance and dramatic results you can see, even after just a few days of use."
3. Chocolate Protein Shake Mix ($76)
"With 20 grams of easy-to-digest vegan protein per serving and supplemented with 20 vitamins and minerals (such as vitamin E and magnesium), you can see why Arbonne's protein shakes are among our most popular products," Michael explains. Yum!
"You can blend the chocolate and vanilla powder with fresh fruits or vegetables, or choose the ready-to-drink Protein Shakes for convenience. Both options provide a delicious and nutritious, guilt-free shake that delivers a 100% amino acid score per serving!" So healthy.