Cult beauty brand Beauty Bakerie is known for their delicious food--themed makeup products (think Nude-Tella Lip Whip), and their latest launch does not disappoint! The Coffee & Cocoa Palette just launched on November 10th, and we were lucky enough to get our hands on a press sample.
Click through to see exclusive swatches of the highlighter, eyeshadow, contour and blush palette on light, medium and dark skin tones.
Here we go!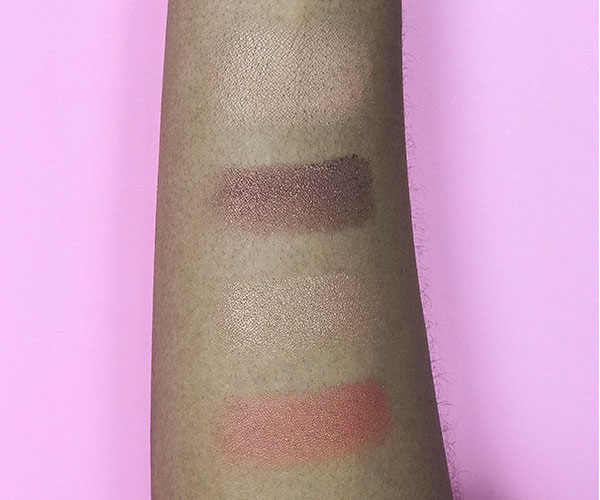 Here's the palette swatched on Medium/Dark skin.
The palette has four shades fresh from the oven--Deja Brew (matte nude), You're Grounded (shimmery gold), Anti-Depresso (shimmery brown) and La Vida Mocha (red). The palette is designed to be a multi-use palette-it's not just contour or highlight or shadow, it's all of the above. This is how the four shades look if you have a medium/dark to dark skin tone. Beautiful!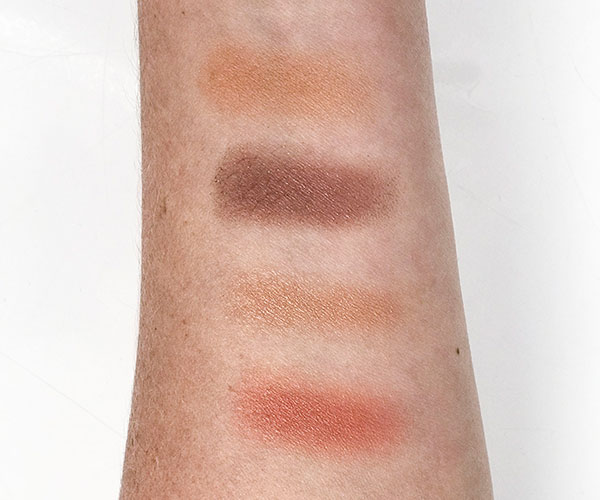 Here's the palette swatched on Medium/Light skin.
We were so impressed by how each color had a creamy and satin finish. Bonus is that it's cruelty-free, paraben-free, gluten-free and vegan. Here's what the palette shades looked like on medium/light to medium skin tone. (You'll have to excuse my arm--it's a little splotchy from using makeup remover!)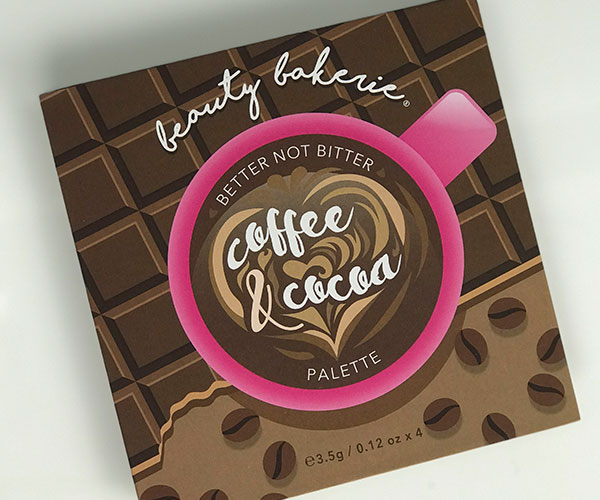 So, there you have it--swatches of the gorgeous earth tones from Beauty Bakerie's new Coffee & Cocoa Palette ($38).