The no-makeup movement has provided tons of inspiration for anyone who detests the feel of powder, foundation, or eye shadow on their face and lids. But let's be honest: even if you prefer a natural look, concealer is often times the one cosmetic that makes it into morning routines. Not surprisingly, when you find a concealer you love — and lots of people really love Becca Ultimate Coverage Longwear Concealer — it becomes nearly impossible to give up on that product. Unless, of course, it proves to be a little too much for your budget. Then you look for the next best thing: Becca Ultimate Coverage Longwear Concealer dupes!
No matter how much (or how little) sleep you got for the night before, concealer is there for you. Same holds true when you wake up with a pesky pimple. It's the makeup product that, when applied correctly, can make you look like you aren't wearing any at all.
Make no bones about it, the Becca concealer is a truly great one — a waterproof formula that provides honest-to-goodness full coverage and lasts for hours on end. In a sea of watery concealers that require 10 layers of application before they make a dent on dark under-eye circles, Becca Ultimate Coverage Longwear Concealer is a dream — one that does the trick in just one application. You'll find this concealer in 16 shades that range from Linen to Java and Sephora reviewers say once you get the hang of applying it (because it is thick and it takes a few tries before you learn how to deal with any cakiness), it's a glorious product.
A glorious product that costs $29 a tube.
It may be worth every penny, but if you're on a budget, here are four Becca Cosmetics Ultimate Coverage Longwear Concealer dupes that are just as amazing and won't break the bank.
4 Becca Cosmetics Ultimate Coverage Longwear Concealer Dupes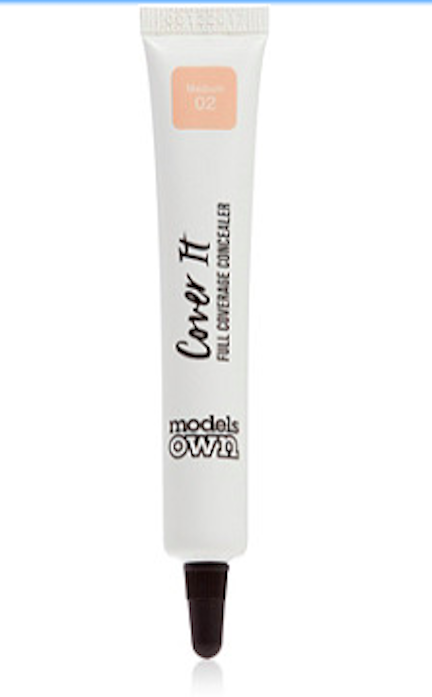 1. Models Own Concealer
Models Own Cover-It Long-Wear Full Coverage Concealer ($8)
This super affordable concealer is best used on oily or combination skin and just a little bit goes a long way. Apply it in small dots beneath the eyes or to zits and blend, blend, blend. It comes in five shades that are categorized as medium, medium-tan, tan, deep, and warm deep — which some reviewers find slightly frustrating. But it more than makes up for that fact with a thick formula that really will cover any redness or blue/dark circles. And it's so cheap you can stock up ahead of time.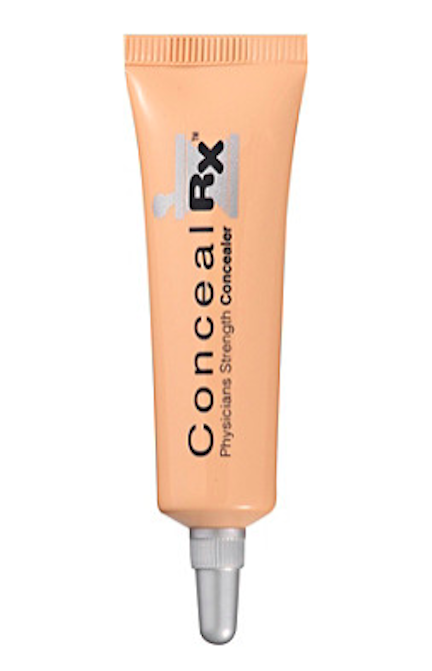 2. Physicians Formula Concealer
Physicians Formula Concealer RX Physicians Strength Concealer ($10)
This full-coverage concealer dries to a semi-matte finish and provides coverage that lasts a full 12 hours. If you have oily or acne-prone skin, you can use this concealer with confidence: it's free of oils and fragrances, hypoallergenic, and non-comedogenic. One reviewer who says she suffers from cystic acne claims this is the one concealer that can cover up her spots without contributing more oil to her face.
The one downside is that it comes in two shades: fair light or natural light. One reviewer says she gets around the shade issue by mixing it with a darker concealer. This formula goes on so evenly and without cakiness that many reviewers say it's worth it.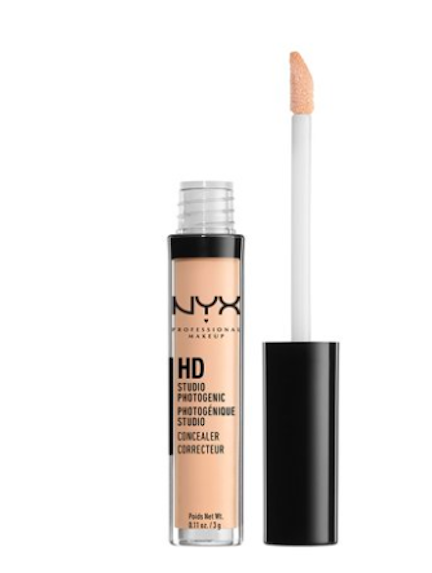 3. NYX Concealer
NYX Professional Makeup HD Photogenic Concealer Wand ($4)

Aside from the fact that it would be super challenging to find a concealer that comes close to this price, NYX's formula has become a cult favorite for one simple reason: it does exactly what it claims — hides flaws and hides them well. Here's one more reason to run out and support this brand: it comes in 23 colors (one is a green shade that neutralizes any and all redness in your skin).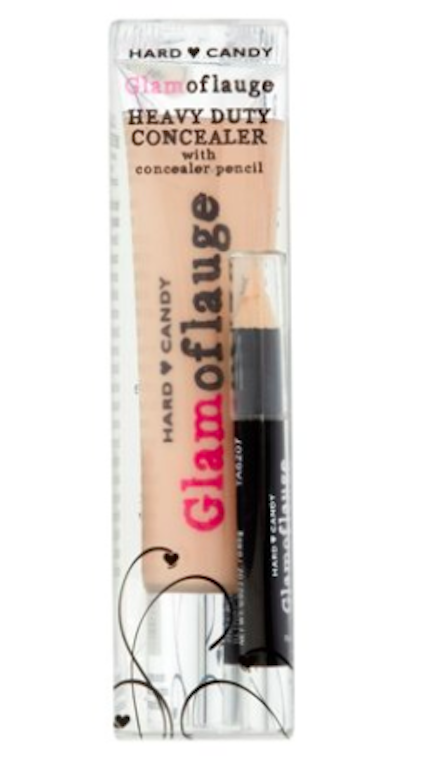 4. Hard Candy Concealer
Hard Candy Glamoflauge Heavy Duty Concealer ($6)
If it's a full-coverage concealer you want and need, Hard Candy delivers with a formula so intensely pigmented it can be used to cover tattoos. This concealer is offered in six shades — fair, light, medium light, medium warm, tan, ultra light — and it even comes with a matching pencil you can use to outline the area you want to conceal.
SheFinds receives commissions for purchases made through the links in this post.