There's nothing like a pimple to ruin your day. Everyone has experienced a breakout in one way or another, but most still have difficulty finding quick and effective solutions for their specific acne types. That's why acne patches are so popular. These convenient, little "stickers" are designed to do the hard work for you, drawing out all of the bacteria and moisture from the pores to significantly reduce the appearance of your breakouts and reveal a clearer complexion.
"I think these patches offer a spot treatment option that can be helpful for mild acne," NYC-based dermatologist Dr. Hadley King says. And they generally don't dry out the skin and leave it flaky like more classic acne spot treatments containing salicylic acid and benzoyl peroxide."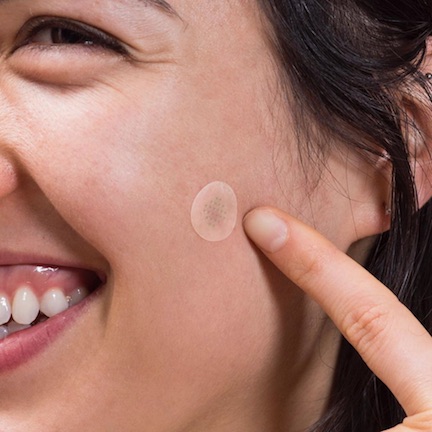 What Do Acne Patches Do?
So, how do acne patches work exactly? Each patch is different, but these semi-transparent stickers are typically made of a hydrocolloid dressing and resemble a wound dressing. "They work by absorbing excess fluid, and this pulls oil and dirt away from the pimple," according to Dr. King, who notes that they also clear the surrounding pores of any potential acne-causing agents as well.
Acne patches are also great products for those who have a tendency to pick at their pimples and pop them, which Dr. King is a big no if you're trying to get rid of a zit fast. "While stuck to the skin, acne patches also have the added benefit of preventing you from picking or trying to pop the pimple—which is good because picking a pimple increases inflammation and healing time and increases risk for infection, discoloration, and scarring," she explains.
The Best Acne Patches For Every Kind Of Breakout: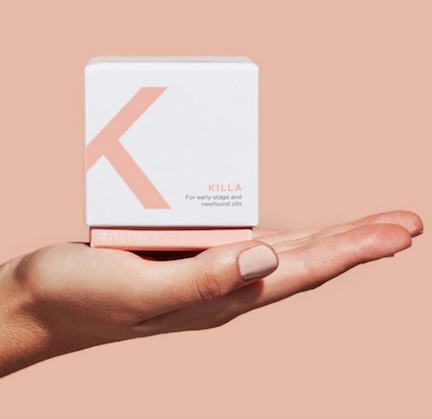 1. Best Acne Patches For Cystic Acne
ZitSticka Killa Kit ($29)
KILLA is a zit patch powered by ZitSticka's innovative microdart technology, which self-dissolve at the source of your early-stage zit to help clear and calm its appearance before it gets real. But before you can get to the patch, you need to use CLEANA, a cleanser that is soaked in exfoliating, de-stressing ingredients to clean the affected area.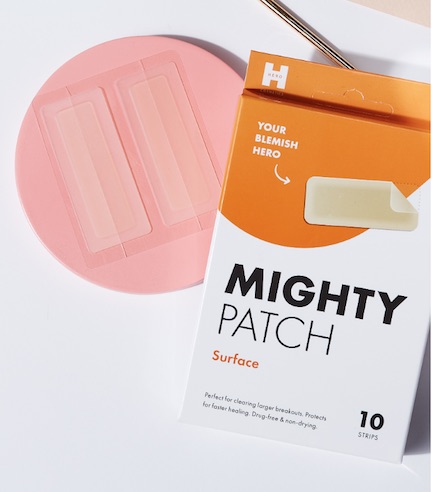 2. Best Acne Patches For Body Acne
Hero Cosmetics Mighty Patch Surface ($17.99)
When one patch just won't cut it, Mighty Patch Surface covers the entire breakout area and extracts impurities with powerful hydrocolloid. These 60mm x 25mm patches can get larger pimples and breakouts that form on the cheeks, back, chin, forehead, and more!
3. Best Acne Patches For Whiteheads
Alba Botanica Acnedote Pimple Patches ($13.98)
These drugstore-favorite pimple patches target those big, irritating pimples that need to go ASAP. Each patch draws fluids and oils out and away from the skin to help reduce inflammation while the tight seal keeps skin moist to encourage faster healing and reduce the risk of scarring.
4. Best Acne Patches For Blind Pimples
Dr. Jart+ Focuspot™ Micro Tip Patches ($18)
The new Dr. Jart+ Focuspot™ Micro Tip Patches deliver actives deep into the skin surface and target pimples as they're forming, similar to popular in-office procedures but without the pain. In just two hours, hydrating hyaluronic acid and nourishing vitamins work to help visibly improve the look of blemishes thanks to the patches' self-dissolving micro tips that are made of hyaluronic acid.
5. Best Acne Patches For Blackheads
Peace Out Acne Healing Dots ($19)
Infused with salicylic acid to kick acne-causing bacteria to the curb, these Acne Healing Dots help reduce the size and redness of your pimples. Hydrocolloid technology extracts impurities while creating a protective barrier that guards against external irritants, while vitamin A supports natural skin turnover and aloe vera soothes inflammation. This also makes for an effective blackhead treatment as well!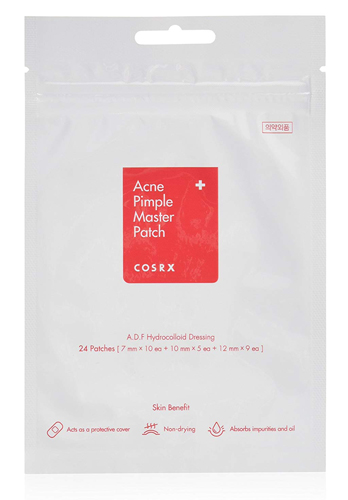 6. Best Overnight Acne Patches
Cosrx Acne Pimple Master Patch ($23.81)
These waterproof pimple patches protect acne from infection and help extract impurities overnight while encouraging healthy skin hydration. Designed to reduce redness and inflammation, these patches help reduce acne scarring by promoting healing.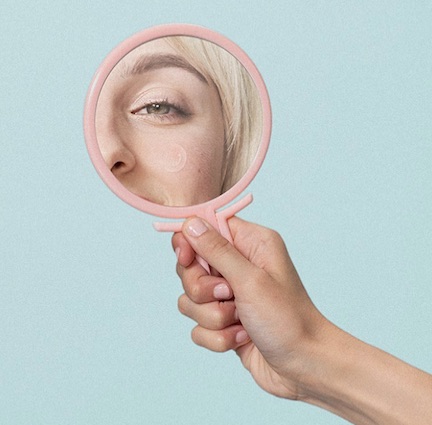 How To Use An Acne Patch
Unlike most DIY, at-home blemish-clearing treatments, acne patches are mess-free and super easy to use. Before you start, it's recommended to cleanse the skin and remove any traces of dirt, oil, and makeup from the pores of the affected area. Then, all you need to do is apply the patch to the pimple you want to treat and let it sit.
Every patch's suggested usage time is different, but most only need 2-3 hours to do their thing. Acne patches are renowned for their overnight-clearing abilities, so feel free to apply your go-to patch and hit the hay. "Patches can be more effective at treating pimples because the contact time of the medication on the patch and the skin is longer," says dermatologist Lily Talakoub, M.D., of McLean Dermatology and Skincare in McLean, Virginia. "Most medication evaporates about 50 percent off the skin upon application. The duration of contact is thus low. Patches stay on the skin and keep the medication from evaporating, meaning a higher amount of medication is directly absorbed on the skin."
Pro Tip: Don't apply any skin treatments or moisturizers between the patch and the pimple you're treating to prevent clogging the pore and interfering with the acne patch's formula.
SheFinds receives commissions for purchases made through the links in this post.