There are a lot of concealers out there that promise to hide fine lines and wrinkles, but not every formula delivers. Tired of being let down by your concealer? Experts say that you need to find an under-eye concealer that is formulated with skin-healthy ingredients to prevent creasing and caking. In fact, most makeup artists recommend using Neutrogena's Hydro Boost Hydrating Concealer for its hyaluronic acid-infused formula. This affordable and effective concealer has also been called the best concealer for wrinkles from hundreds of happy customers. Keep scrolling to learn more about this best-selling concealer and get tips on how to apply concealer under-eyes with wrinkles.
Shop The Best Concealer For Wrinkles: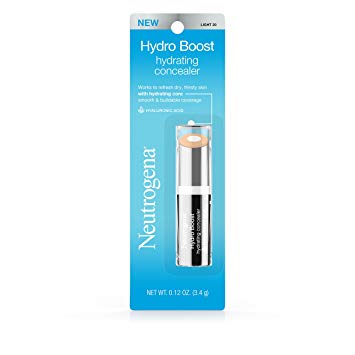 TRY IT: Neutrogena Hydro Boost Hydrating Concealer ($9.54)
Shutterstock
Key Benefits Of Using Concealer
Neutrogena Hydro Boost Hydrating Concealer Highlights:
-Designed to instantly quench dry skin.
-Formulated with hyaluronic acid, a powerful anti-aging ingredient that promotes hydration and plumps skin.
-Applies flawlessly to help mask imperfections including, fine lines and wrinkles.
-Glides onto skin and provides natural-looking coverage.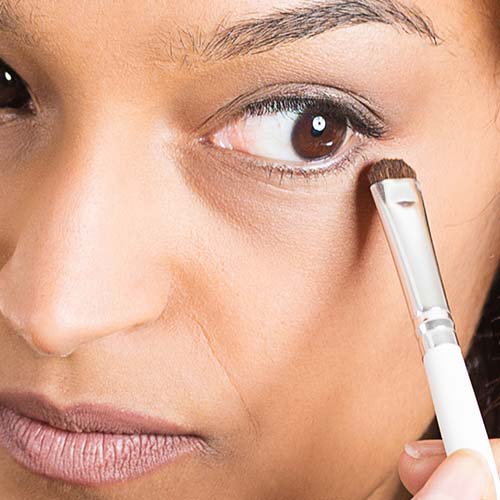 Shutterstock
Promising Hydro Boost Concealer Reviews:
"This performs exactly as advertised, it leaves your skin hydrated and minimizes imperfections. I bought the shade fair and its light enough to give a bit of brightening to my light complexion. I was really pleasantly surprised at how well this melds into the skin, it's so natural looking, not something I used to in a concealer." - Amazon Customer
"Very creamy, easy to blend into my skin and hides imperfections well. I use the Neutrogena Sheer Mineral Loose Powder next, followed by the blush and am very pleased with the results. I get good coverage that goes on easily and doesn't look thick." - KayLynMac
"Great shade and glides nicely onto skin -- LOVE LOVE LOVE this product line from Neutrogena and am a huge fan of its hydro boost serum and moisturizer -- better than anything else I've tried, incl. La Mer!" - XOKatz
"I have been using this product for a while now, and I can safely say, this is the best, most gentle (no pull or drag on skin), moisturizing concealer I have ever used. It doesn't accentuate fine lines, and it doesn't look cakey. It's almost the texture of face cream. So soft and smooth." - SomeGirlSomewhere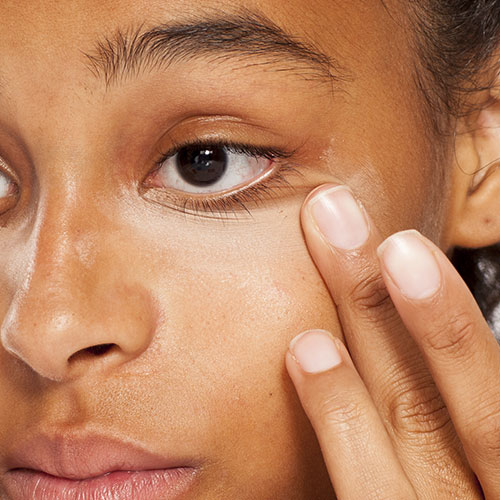 Shutterstock
How To Apply Concealer Under-Eyes With Wrinkles
Top Concealer Tips From Makeup Artists
1. Pick The Right Shade
"One of the biggest mistakes I see is choosing the wrong shade of concealer," celebrity makeup artist Mario Dedivanovic says. "If the concealer is too light, it can end up looking gray or chalky, drawing more attention to fine lines and wrinkles."
2. Prep The Eye Area With A Primer First
Primers prep the skin for makeup application and help prevent dryness, flaking, and creasing. "Applying primer as a makeup base is the key to softening wrinkles," Jaclyn Peresetsky, a makeup artist and co-owner of Skin Perfect Clinic in Ohio, explains.
3. Apply Concealer Lightly In A Triangle Shape
To cover dark circles and fine lines the correct way, makeup artists suggest applying a light layer of concealer in a triangle shape below your eye, not small dots. Do this by starting at your bottom eyelid and drawing down to your cheekbone and filling it in. Dedivanovic says you can get the same hydration from using a moisturizer or eye cream, too. "I like to first apply a layer of emollient moisturizer or an eye cream, such as Kiehl's Creamy Eye Treatment with Avocado. Then, gently blend the concealer to keep it from settling," he adds.
4. Always Set With Powder
"Dip a damp sponge or fluffy brush into loose powder, and lightly dab over the concealer, Dedivanovic advises.
SheFinds receives commissions for purchases made through the links in this post.